Things are hotting up on Bigg Boss even as the first contestant is evicted!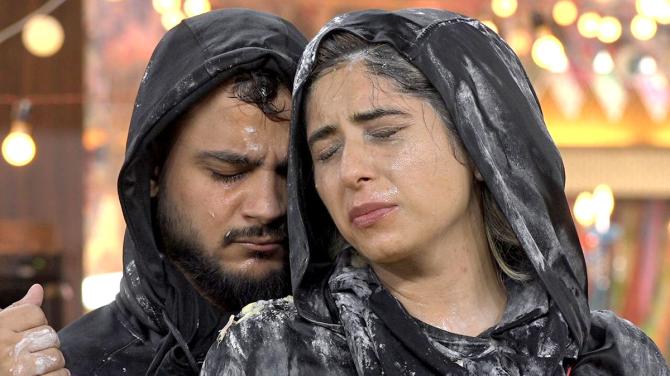 Day 5 sees Akshara loses her cool when Nishant Bhat talks rudely to her. The Bhojpuri actress gets so irritated that she vents her anger in front of everyone.
The housemates try to calm her, but she continues with her rant until Millind Gaba consoles her.
In the afternoon, Bigg Boss announces that the audience has sent Nishant and Moose's jodi in the danger zone. They are nominated along with Shamita Shetty, Raqesh Bapat and Urfi Javed.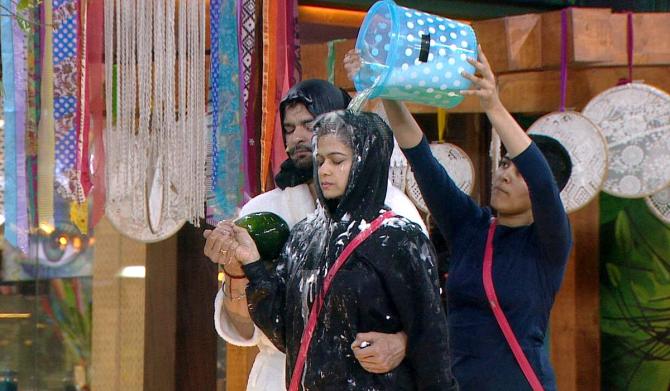 In the evening, a new task is announced and the housemates are divided into Team Raqesh and Team Pratik.
Team Raqesh has to copy a statue position and not move whereas team Pratik has to distract and torture them to leave their position.
Shamita, Divya Agarwal, Zeeshan Khan, Neha Bhasin and Millind are in Team Raqesh while Urfi is the sanchalak.
The task begins and Team Raqesh puts up a great fight.
Team Pratik, however, fails to give their best. They have no strategy to win.
After three rounds, the task ends for the day.
During the task, Ridhima Pandit and Divya get into a fight as the former pours Dettol on her. But they patch up later.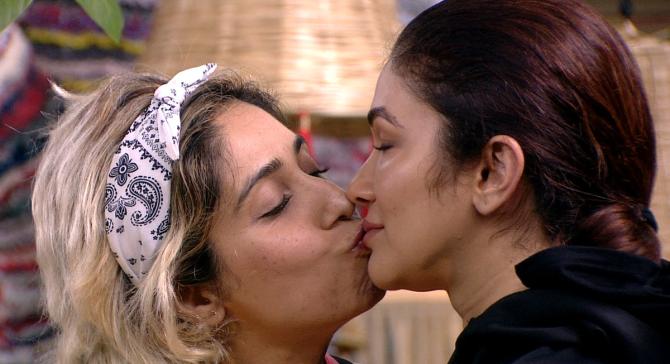 On Day 6, it's time for Pratik and his team to become statues.
Team Raqesh distracts them from the first round itself. Divya, Zeeshan, Millind, Neha, Shamita and Raqesh go all out without crossing the line.
Trying to make Ridhima laugh, Neha kisses her on the lips and succeeds.
Team Raqesh have fun while doing the task as well and ultimately, Urfi announces them the winner.
With that, Shamita and Raqesh become the new Boss lady and Boss man.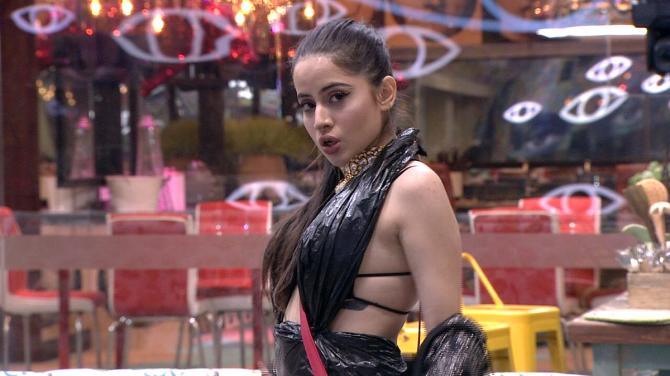 On Day 7, the nominated contestants get a chance to entertain the audience and save themselves from the danger zone.
Nishant, Moose, Urfi, Shamita and Raqesh perform the task.
Once the entertainment task is over, Nishant and Moose are declared safe.
Divya isn't happy with Neha's behaviour and tells Zeeshan and Raqesh so.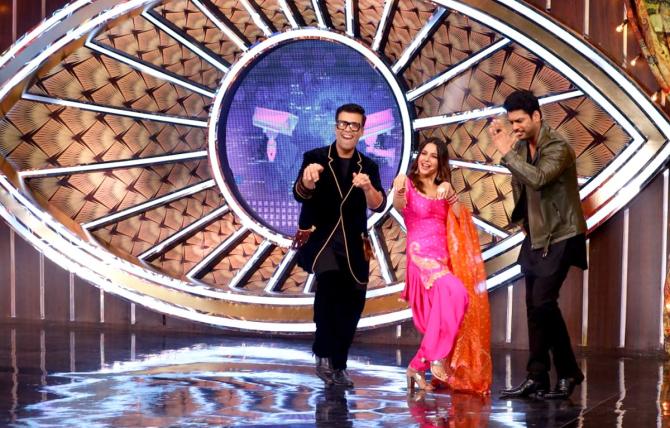 On day 8, it's Sunday Ka Vaar with Karan Johar and the host begins the episode with taking Divya's class.
He reminds Divya that if she doesn't need the show, she shouldn't have come here.
He calls her and Pratik a 'sasta version of Shilpa Shinde and Vikas Gupta'.
Next, Karan scolds Pratik for his aggressive behaviour.
Divya breaks down after hearing what the host had to say to her.
Karan tells the housemates that making a connection is important for them to survive in the game and only Nishant-Moose's connection seems real in the house.
Karan praises Shamita on the way she's playing the game. The Zeher actress gets emotional and talks about her journey in the industry.
Karan grills Raqesh for not voicing his opinion when needed and not showing interest in the game. Raqesh agrees saying he's still trying to understand how to play the game.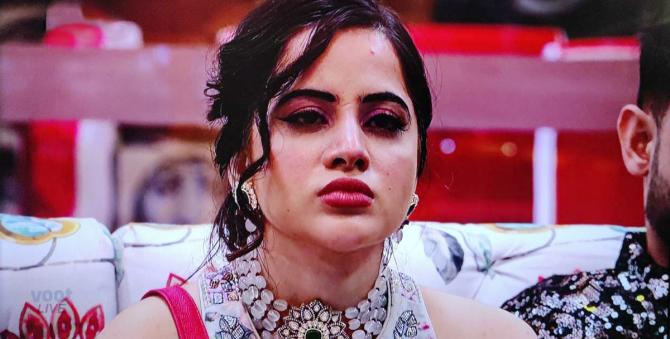 Later, former Bigg Boss contestants Sidharth Shukla and Shehnaaz Gill enter the house and play a fun game with the contestants.
After they leave, Karan reveals it's time for elimination.
He announces that Urfi is evicted and asks her to pack her bags.