The Weekend Ka Vaar gets very interesting!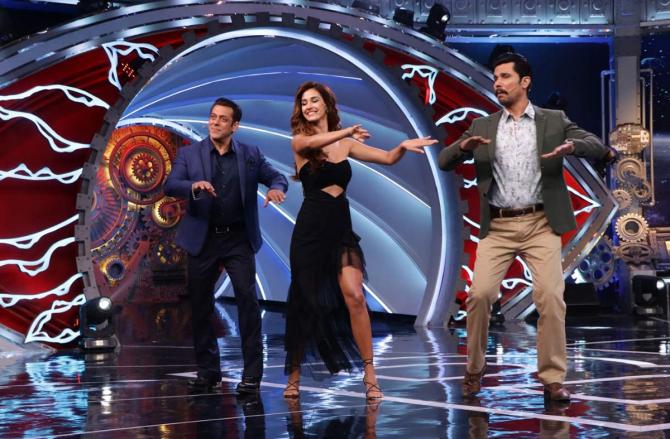 After a tumultuous week of heavy duty emotions, like everyone else, I was equally excited about Weekend Ka Vaar.
The episode began with Disha Patani and Randeep Hooda talking about their film Radhe, starring Salman Khan which will release on Eid in May.
The duo's presence brings in some fun and light entertainment as they engage in some harmless teasing with the housemates.
Salman then introduces a set of participants who will enter the house as connections to support their favourite contestants.
He repeatedly confirms through everyone what they think of content versus real emotions on the show. He also asks the housemates if they want his honest feedback on the week's goings-on.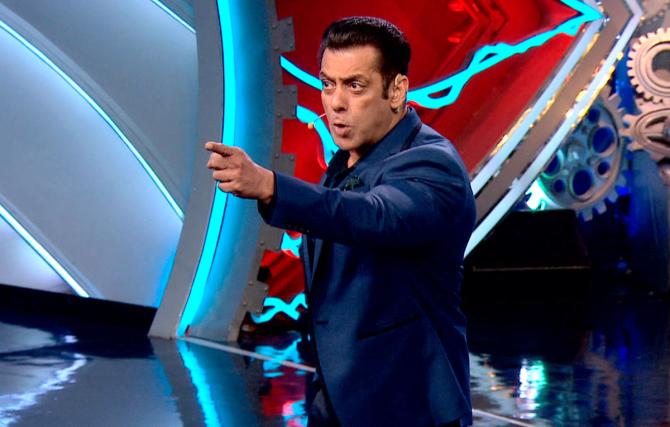 Then he goes about bashing Arshi, Nikki, Rubina for misbehaving and targeting Rakhi and Devoleena for who were sharing their personal stories and challenges.
He puts Rakhi in place by telling her he doesn't appreciate her crossing the line for the sake of entertainment.
"If this is entertainment, we don't need it, you may leave the show," Salman he tells Rakhi, who acknowledges her actions and promises to behave.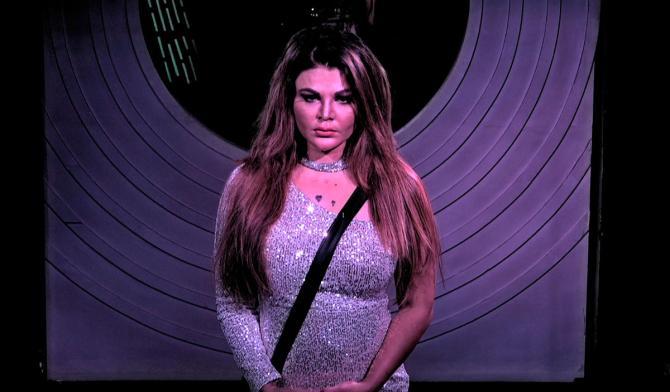 Salman goes on to point out every single mistake that happened over the last one week and explains them exactly why and what went wrong.
At this point, I don't care if this is a reality show, but I am in love with the host!
Because it is as real as it gets.
Salman loses his temper, but doesn't mince his words or lets his emotions get the better of him, as he rightly calls a spade a spade.
He scolds everyone with equal intensity and makes most of them acknowledge they were wrong.
He talks about how the contestants are wrong in body shaming, abusing and pulling each other down.
Arshi tries to defend and lie about Devoleena but fails terribly as Salman shuts her up.
Salman appreciates Rahul Vaidya for his sensitivity in dealing with Rakhi.
In fact, Rahul was at his best behaviour and everyone agreed he dealt it with every situation with utmost maturity and integrity.
Whether the housemates want to agree or not, a lot of misunderstanding between Arshi-Devoleena, Nikki-Rakhi and Rubina-Rakhi-Devoleena is cleared.
The connections also applaud the exemplary fashion in which Salman confronted everyone.
Rubina's sister Jyotika reveals that Rubina is under emotional stress which eventually she acknowledges as well.
Rubina reveals how she used to be aggressive, had temper issues and suicidal tendencies after her breakup.
She goes on to reveal how she sought help of yoga, meditation and reading to get better.
Abhinav warns her not to talk extra or mention how she needs help of a psychiatrist. He tells her she& is absolutely fine and simply needs to listen and absorb instead of getting impulsive.
Salman reminds her that life is beautiful and she should learn to manage herself better.
Former contestant on the season Jasmine Bhasin points out that Rubina and Abhinav are equally guilty for encouraging Rakhi.
She mentions the incident where Rakhi appeared in a petticoat and blouse and Abhinav helped her wear a sari.
Jasmine feels that Abhinav and Rubina didn't draw the line early on and are constantly twisting the events as per their convenience.
Abhinav is disappointed when Salman mentions 'crocodile tears' and resolves not to cry again on the show.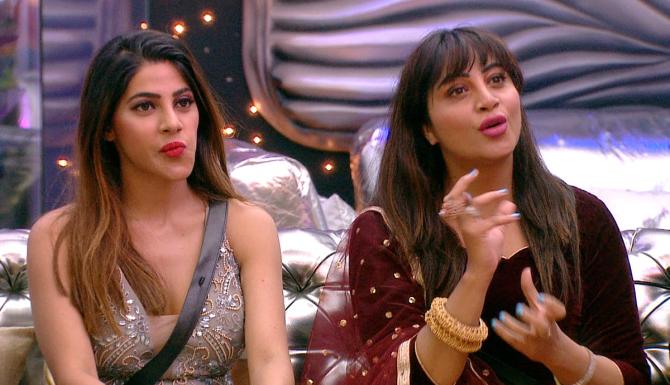 Salman reveals that Arshi has received the least number of votes and is eliminated.
The rest of the contestants are nominated for the rest of the season since there will be no nomination task.
Despite their animosity, Devoleena says Arshi has a kind heart, but her language is foul.
The show ends on a positive note as everyone reflects on their mistakes and want to turn over a new leaf.