'I am cute and multi-talented. I will entertain people in the Bigg Boss house.'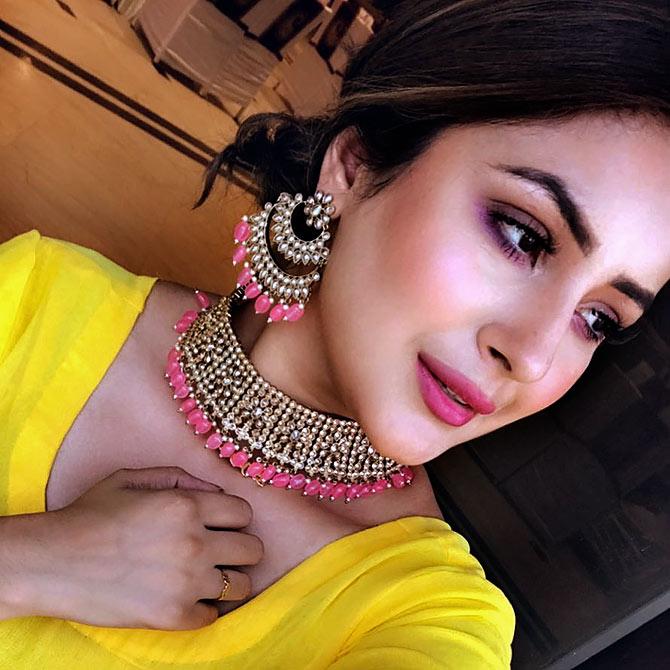 Model-actress Shehnaz Gill has mainly worked in the Punjabi film and music industry.
She has featured in the music videos of popular Punjabi singers like Garry Sandhu, Ranveet Singh and Guri.
Shehnaaz made her debut in the Punjabi film Kala Shah Kala with Sargun Mehta this year.
Now, Shehnaz is all out to try her luck in Bigg Boss 13.
Before entering the house, Shehnaz had a brief chat with Rediff.com Contributor Rajul Hegde and said that she does not have a strategy as such because 'it's not going to work'.
"I am going to be as natural as possible," she says. "I don't know anyone from the Hindi TV industry. You may not believe it but I don't have a TV at home in Mohali. We artistes hardly get time to watch TV. I don't watch Hindi soaps, so I have no clue about the actors."
But does she know how Bigg Boss works?
"I have followed two-three seasons of Bigg Boss when Gautam Gulati and Prince Narula were locked inside the house, so I know how it works," she replies.
"Meeting Salman Khan and sharing the stage with him is a dream come true for me. Bigg Boss is my mom's favourite show; she is very excited about me going inside the house," she adds.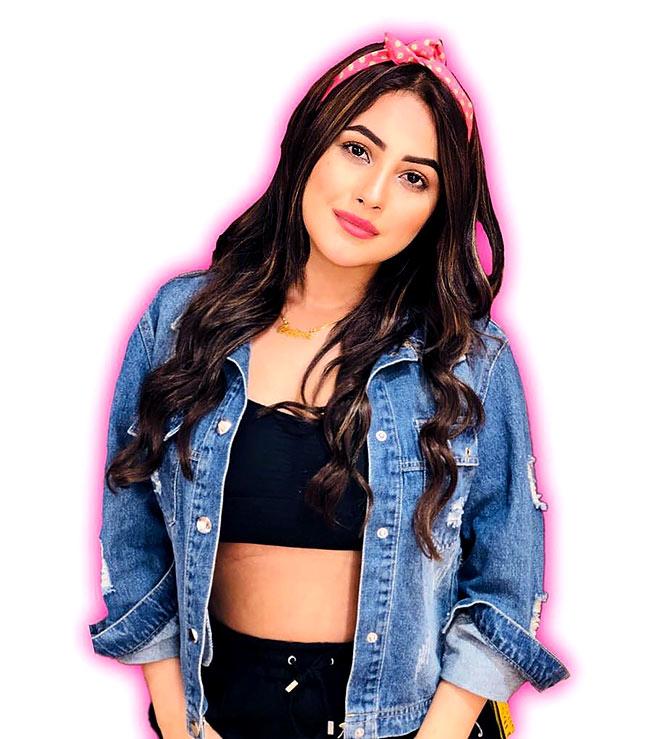 Shehnaz has no qualms about admitting that she is signing up for the show to gain visibility and to get into Bollywood.
"Bigg Boss is a huge platform and a stepping stone to Bollywood," she says. "I am cute and multi-talented. I will entertain people in the house."
The actress hopes to meet like-minded people in the house.
"But even if that doesn't happen, I will adjust. I am a down-to-earth person," she says.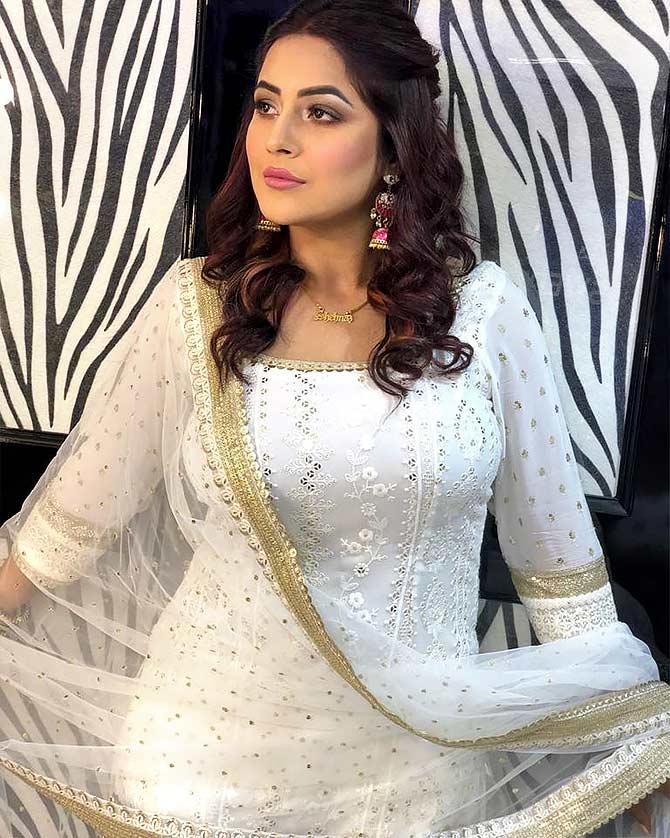 How good is she at household chores?
"I am not a kitchen person," Shehnaz says. "I know I will struggle with food. I can only make Maggie (noodles) and stuff, so that will be difficult. But I will try my best to learn cooking in the house. I don't have any problem with household work."
Bigg Boss is known for aggressive behavior in the house. Is she worried about that?
"No," Shehnaz replies. "People with different backgrounds will have different opinions. I know that things go out of hand sometimes, people shout, rant and get into scuffles. I will definitely speak up and put my point across but I don't believe in talking behind the back. What I am worried about is that I am really short tempered and blunt."