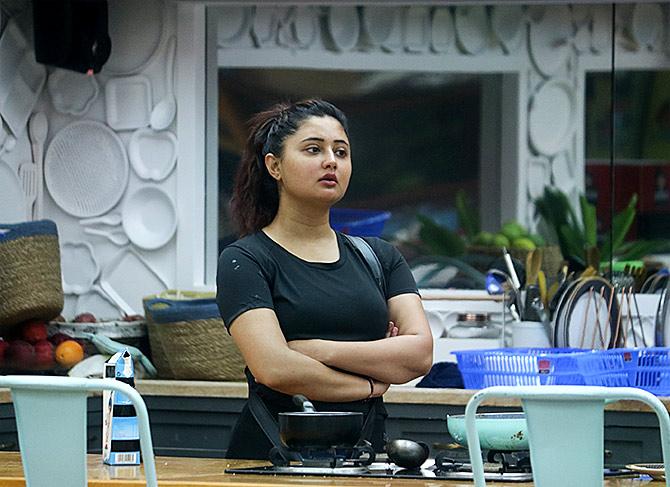 With the Bigg Boss finale just two weeks away, the contestants are beginning to feet the heat.
So the fights and drama have gone up several notches.
After Devoleena Bhattacharjee wins the Queen task, Paras Chhabra discusses Koena Mitra with her, as Arti Singh joins in.
Koena has a word with Paras too and tries to clarify things.
One thing leads to another and soon, she finds herself in a middle of fight with Arti and Shehnaaz Gill!

Before heading to bed, Asim Riaz, Abu Malik, Siddharth Shukla, Arti Singh and Shehnaaz talk about Rashami Desai, Paras and Dalljiet Kaur.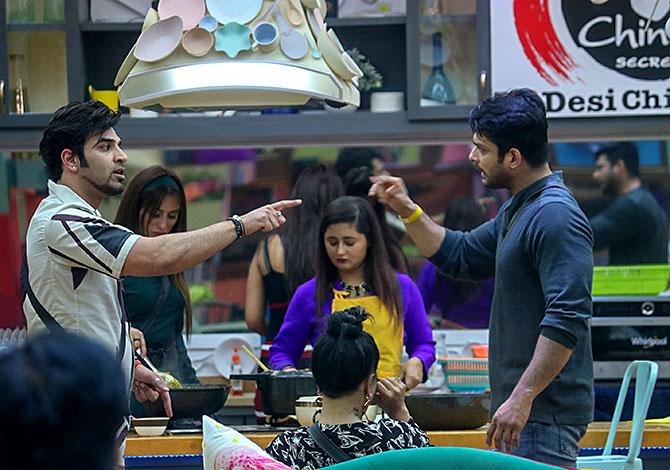 Day 11 starts off with some fun banter.
Koena accidentally opens the bathroom door while Siddhartha Dey is inside. She quickly closes the door and tells Paras and Mahira Sharma about it.
They have a good laugh but Koena asks them to not tell everyone as Siddhartha might feel embarrassed.

Nonetheless, Paras relates the incident to Asim, who ends up telling Siddharth, Shehnaaz and Abu.
When Siddhartha comes out, everyone teases him by singing, Kundi mat khadkao raja, Seedha andar aao raja.

Siddhartha takes it sportingly.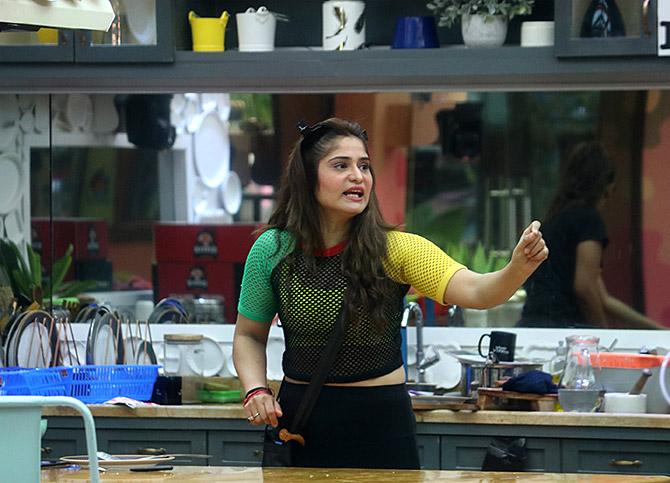 Meanwhile, Rashami and Arti try to sort out their issues but end up in an argument when Paras joins in.

Arti and Paras have a huge showdown and the former asks about his equation with Shehnaaz.
Shehnaaz is unaware of the situation, as she is busy talking to Devoleena in the bedroom area.
While chilling in the garden area, Siddharth tells Devoleena and Arti that Rashami is trying form her own group.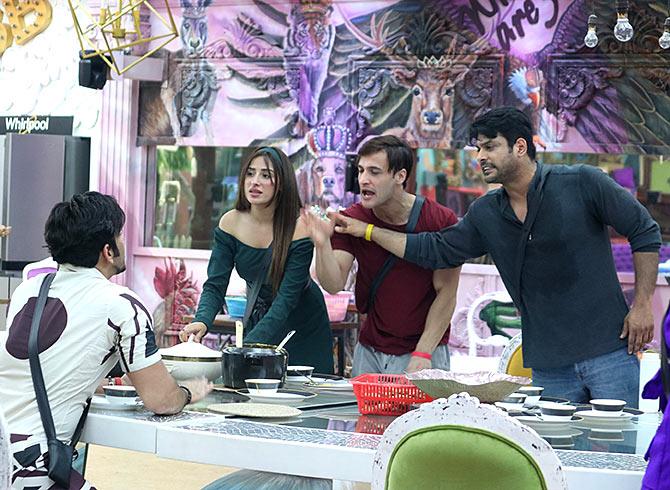 In the afternoon, Bigg Boss announces the report card task and reveals that the male contestants who receive the most number of black rings will be closer to getting nominated next week.

Arti, Shehnaaz, Shefali and Devoleena give their black rings to Paras whereas Rashami, Koena and Mahira choose Siddharth.
Dalljiet is the only one who gives her ring to Siddhartha.

After the task, Paras is surprised that his own friends gave him the black rings.
Later, he fights with Siddharth over the Queen task while Paras picks a fight with Asim.

The Paras-Asim fight intensifies and soon all the housemates try to keep them apart.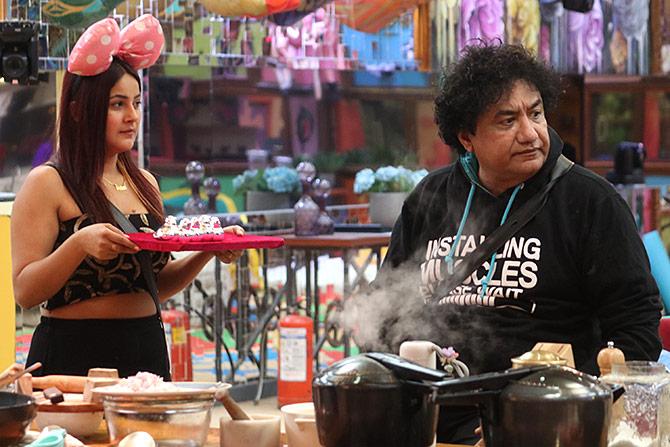 In the kitchen area, Abu Malik gives some cooking advice to Rashami, who clearly isn't happy.
Paras then fights Siddharth, this time over food. The fight escalates but later, they patch up.

At night, Rashami cries on Devoleena's shoulder and says that she has been cooking with a lot of love but no one appreciates.
She adds that she does not like Abu Malik's behaviour in the kitchen.

Before the lights go off, Rashami, Mahira and Paras discuss Siddharth.
In the bathroom area, Arti confides to Siddharth that she was hurt when Rashami broke her pot during the Queen task.

And with that, another interesting day ends in the Bigg Boss house.