Jay Bhanushali tries to disrupt the task again yet again.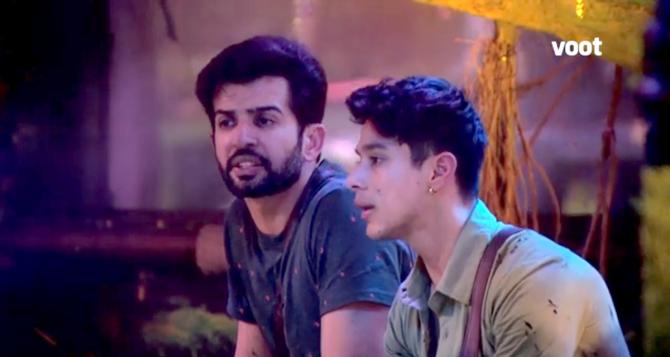 The previous episode's task continues in the next one.
Bigg Boss has given a chance to the contestants to enter the main house but Rs 5 lakh of the prize money is at stake.
Nishant Bhat, who is the sanchalak, disqualifies all the jodis in the first round.
Shamita Shetty and Vishal Kotian are disappointed as they clearly made the notes needed to win.
Shamita and Nishant get into an argument as she finds him unfair.
In the washroom area, Vishal tells Karan Kundrra that he shouldn't have tackled Pratik Sehajpal the way he did during the task as it looked very bad.
Ieshaan Sehgaal, on the other hand, sides with Kundrra.
In the second round, Jay Bhanushali tries to disrupt the task again by not letting anyone complete it. He doesn't want the prize money to get deducted and hence is adamant on ruining the game.
He even doesn't let his own partner Pratik do the task.
Though Pratik gets upset, he gives his best to the task.
Eventually, Karan and Tejasswi win the second round and Bigg Boss announces they now have full access to the main house.
Shamita and Vishal strategise to win the next round and they do. But this time, the prize money deducted is Rs 8 lakh.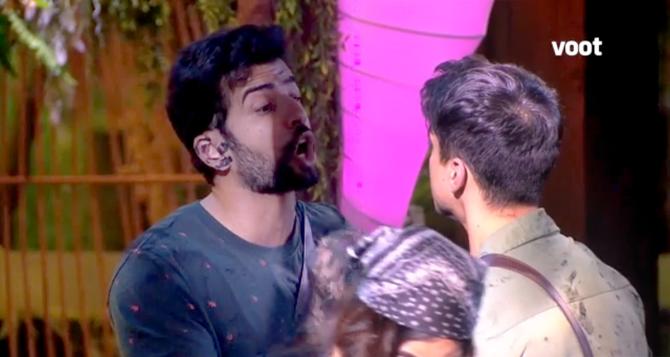 At night, Nishant confronts Karan about physically tackling Pratik during the task. He states that Kundrra was wrong.
Karan defends himself and says that he didn't hurt Pratik and only tackled him the way they do in sports.
Shamita tries to make Jay understand that he should do the task instead of ruining it but Jay doesn't budge from his stand.
Nishant suddenly gets emotional and starts crying.
When Karan asks Nishant what's bothering him, he says that he gets affected when he sees Pratik getting cornered by everyone.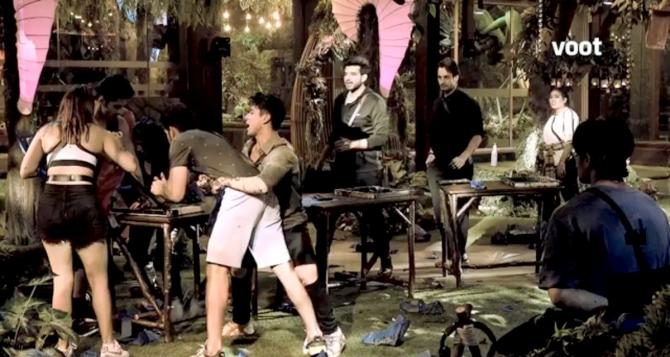 The next morning, Karan talks to Pratik but the latter is still upset.
Tejasswi asks Karan what's bothering him, and he says that he gets affected by people who he cares about, including Pratik.
Tejasswi asks him not to get carried away with emotions as Pratik is very self-centred. She assures Karan that she will always be there for him.
Karan and Pratik talk things out. Nishant tells Pratik to play the task well and he will support him in every way possible as a sanchalak.
Just before the task starts again, Nishant announces that if anyone ruins the game, he will disqualify everyone. Umar Riaz and Ieshaan aren't happy with the decision.
Karan says that everything now depends on Jay as he is the one who has been creating problems during the task.