All the contestants get a chance to enter the main house. But Rs 5 lakh from the prize money is at stake.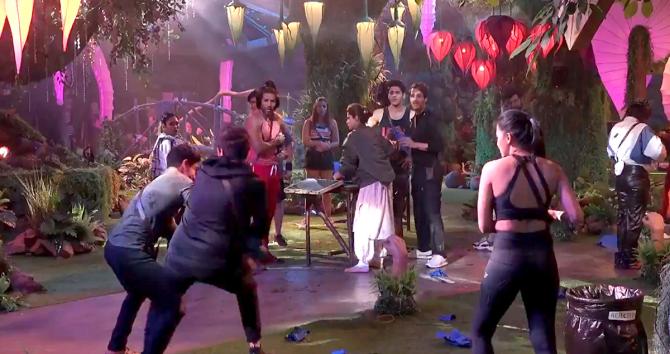 Wednesday's episode resumes with the nomination process. Nishant Bhat, Tejasswi Prakash, Jay Bhanushali, Pratik Sehajpal and Akasa Singh are safe while the rest of the housemates are in the danger zone.
Shamita Shetty is the first one to enter the illusion room.
She can keep herself nominated or save herself by nominating someone else. The contestant she nominates will not be given a chance to enter the illusion room.
Shamita decides to keep herself nominated.
Karan Kundrra goes next and he too keeps himself nominated for this week.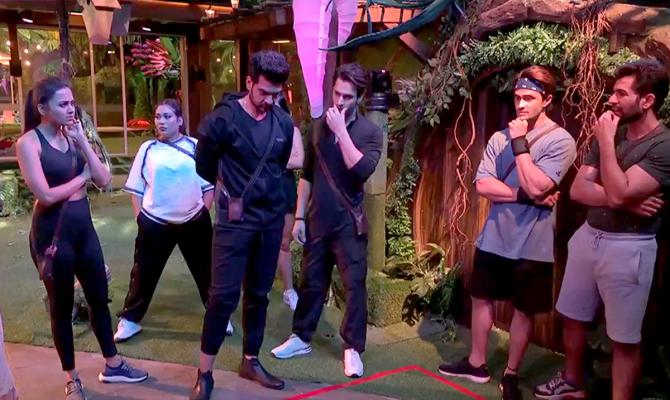 Afsana Khan then goes to the illusion room and saves herself by nominating Vishal Kotian.
When the last buzzer goes off, Umar Riaz, Simba Nagpal, Miesha Iyer and Ieshaan Sehgaal refuse to enter the illusion room.
Bigg Boss reprimands them and nominates them, along with Karan, Shamita and Vishal.
Only Afsana manages keep herself safe.
Shamita chats with Nishant about the nominations and says that she is losing trust in him as he saved Akasa, not her.
Karan feels Shamita played smartly by not nominating Afsana. He tells Ms Shetty that he trusts her and therefore, let her go inside the illusion room first.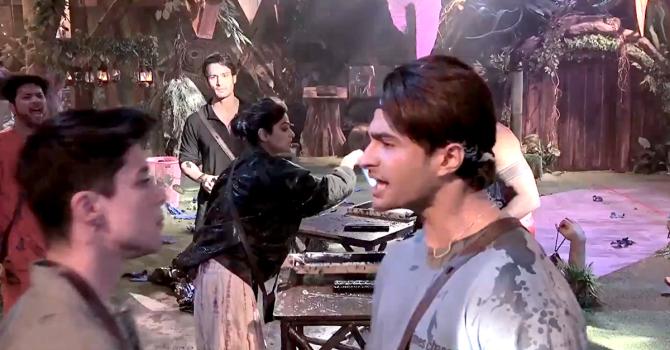 Bigg Boss announces a new task and gives all the contestants a chance to enter the main house again. However, Rs 5 lakh from the prize money is at stake.
For the task, Nishant is the sanchalak and others are divided into teams of two.
Jay-Pratik are paired together along with Shamita-Vishal, Ieshaan-Miesha, Karan-Tejasswi and Umar-Afsana.
During the task, the housemates get physical with each other once again, pulling and snatching things.
Jay doesn't want anyone to win as he feels the prize money should stay intact, so he ruins everyone's game.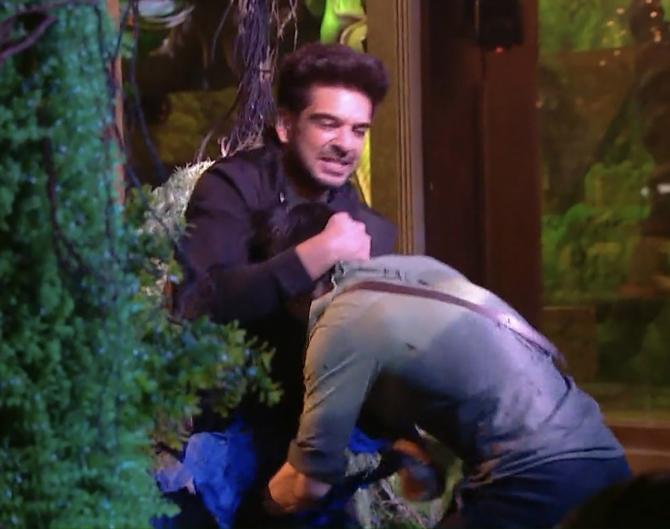 Tejasswi gets angry when Jay interferes and doesn't let them do the task.
On the other hand, Pratik and Karan get into a ugly brawl.
Ieshaan steps in to stop them.
This time, Jay sides with Pratik and states that Karan is the one who got physical first.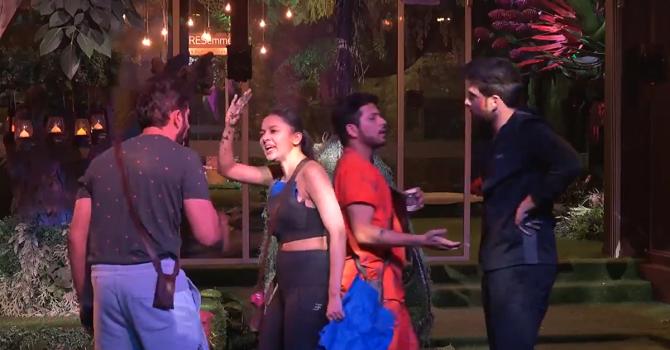 Tejasswi tries to defend her partner but Jay and Pratik stick their ground and call her a hypocrite as getting physical is breaking a rule in the house.
Jay tells Tejasswi not to support Karan just because he is her partner in the task.