'Every minute they are planning and plotting.'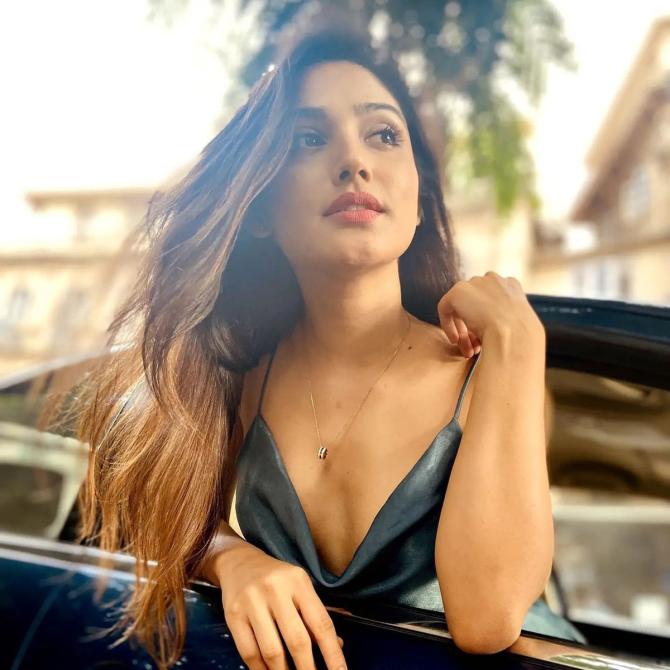 As punishment for breaking the rules, Bigg Boss has evicted two contestants based on a vote carried out by the housemates.
Donal Bisht is as surprised with the eviction as Vidhi Pandya.
"Salman Khan said there are other people who are weaker. Even Farah Khan (who was a guest on the show) said, 'Why does the whole house target Donal?'" Donal tells Rediff.com Senior Contributor Rajul Hegde.
Your fans are unable to process that you are evicted from Bigg Boss 15.
I am happy to see that I am trending!
I wasn't sure if I connected with the audience, but when I came out, I got to see how people wanted me back in the house.
They are calling me a 'sole warrior'.
Viewers could see how I was getting sidelined by the housemates inside the house.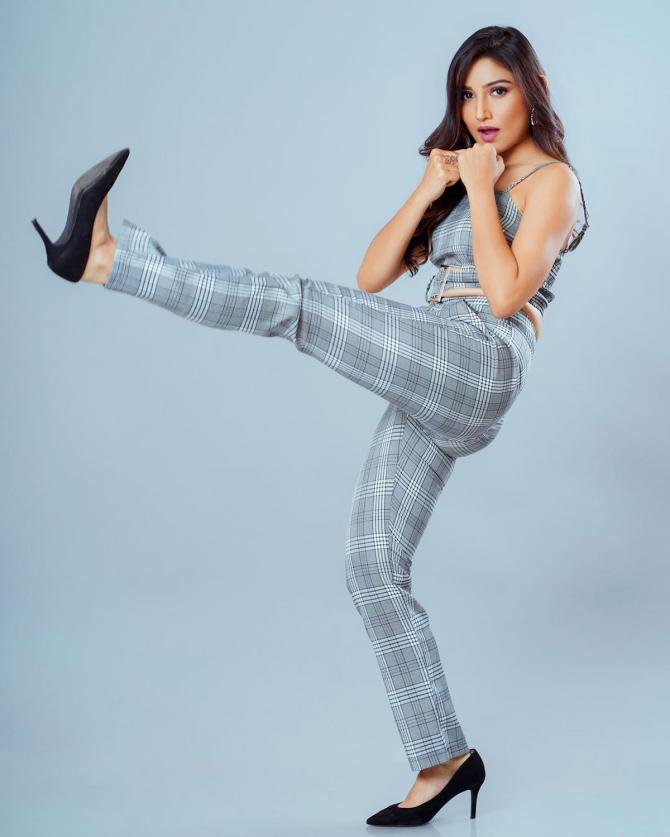 Everybody picked you as the weakest player on Weekend Ka Vaar. Did you expect your elimination?
It is unfair and I didn't see it coming.
Salman Khan said there are other people who are weaker. Even Farah Khan (who was a guest on the show) said, 'Why does the whole house target Donal?'
It was because they had a game plan that they wouldn't let me make a fan base and get people's love.
I promised Salman during the first Weekend Ka Vaar that I will give my 100 percent, which I did.
I don't have any regrets because I tried my best to change myself, but the housemates did not change their attitude towards me.
It was not like I didn't want to gel with them, but the other way around.
Most of the housemates felt you were not making any effort to mingle.
Vishal (Kotian) and Tejasswi (Prakash) were playing with words.
Actually, once Afsana Khan told me that from day one, they had a game plan to sideline and eliminate me as soon as possible, as they felt I was a threat to them.
They were not letting me speak, not letting me be in their conversations.
I was warned against being friends with Afsana, but I always supported her.
They were doing things according to their own benefit, so that people wouldn't know that I had strong opinions. When they got the opportunity, they evicted me.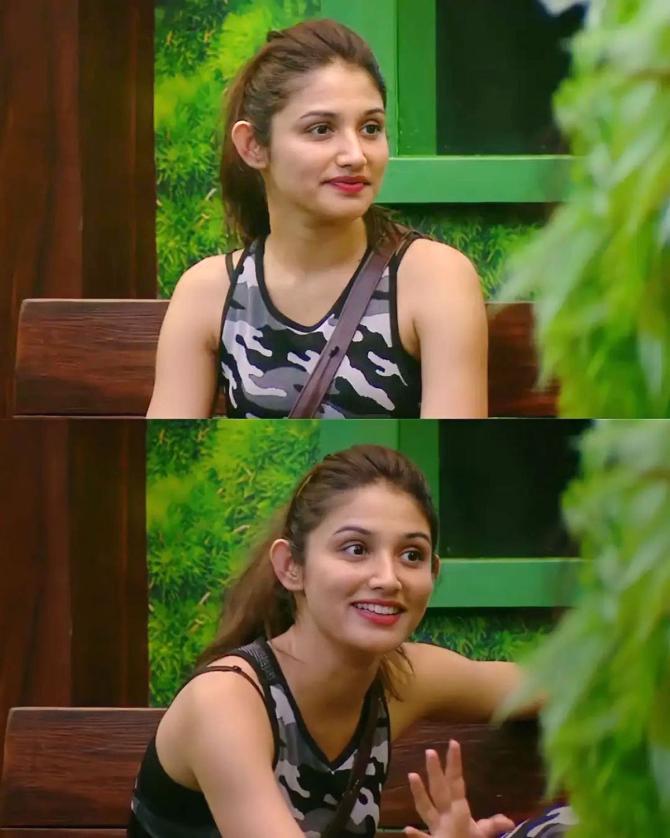 Do you think you would have still been in the house if the eviction process was through public voting?
Definitely! When I was nominated, I had said 'Mein itna jaldi jaane wale mein se nahin hoon.'
Karan Kundrra said I was arrogant.
It's not arrogance, this is confidence.
When I know I have not done anything wrong, why will the viewers vote me out?
I was with Afsana when she needed me and she was with me when I was lonely.
In fact, Shamita Shetty and Vishal told me I will look wrong, why am I with her?
I will look wrong if I don't support her when she needs me.
They were manipulating me though they knew I wouldn't get manipulated easily.
The housemates were getting intimidated by me because I was taking a stand and had strong opinions.
Who do you think should have been evicted?
Many! Not a single person was with me when I need them because they are followers of Vishal and Teju.
Miesha, Eishaan, Vidhi, Akasa and Simbha are all followers.
Jay is also a follower. He also doesn't have a stand.
Shamita is Vishal's follower, at least till Farah came on the show.
Vishal would say, 'I am the king'.
Teju is his follower but she is using Vishal.
Both are toxic.
Vishal is the mastermind.
I believe a leader should be positive, not a toxic mind like him.
The entire day they would only speak about what to do, when to do and how to do. Their laughter was not real, everything is fake.
Every minute they are planning and plotting.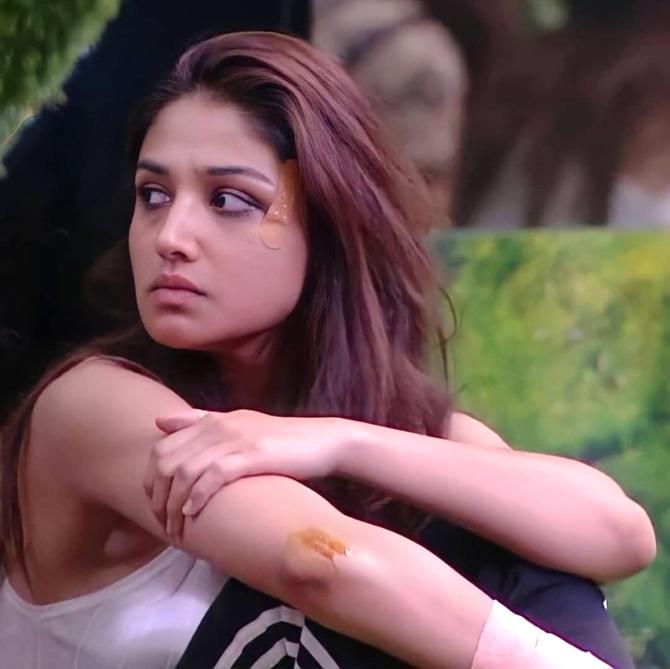 Why did you say that Jay is also a follower?
When he speaks, he starts giving gaalis. I went to pacify him when he got angry and snapped at him, saying, 'Tum side mein ho jao.'
I really didn't understand him.
Karan also plays, but he is a little decent compared to Teju and Vishal.
He is the strongest player, and the fairest of all.
What about Nishant Bhatt?
Nishant is a good human.
Prateek (Sehajpal) is good.
When I was with Afsana, he said I am a good human being. He always said you are a lone warrior and you can do great.
I was shocked when Karan took my name during the nominations because he knew how much I was involved in the tasks.
Initially, I had a soft corner for Nishant, but people brainwashed him against me.
Afsana is good at heart but says the wrong things.
What are your thoughts on Prateek breaking the lock of the bathroom door when Vidhi Pandya was taking a shower?
Vidhi knew he was up to something.
Yes, what Prateek did was wrong, but Vidhi didn't make an issue out of it. She just went and told Vishal and Teju. And these two were like, 'We will make an issue of this.'
They were basically playing games.
If the girl is not having an issue with what he did, why are they making an issue? The door was locked from inside, right?
Vidhi should have taken a stand.
Maybe she was scared to take a stand?
When she could demean me during the dangal task, why not this?
Afsana body-shamed and age-shamed Shamita Shetty.
She was pushed to the breaking point, she didn't have anyone to talk to.
She must have asked Vishal at least 20 times to talk to her.
She has anger and anxiety issues but one should know how to tackle that.
They wanted her to do tamasha, lose her mind and ultimately, Bigg Boss would throw her out of the house.
That was their game plan, but I did not let it happen.
When I got injured, nobody came to me.
I asked Shamita for an ice-pack, but she refused to give it to me. After two minutes, she asked Simbha if he needed the ice pack.
How can people be so cruel?
Will you go back to the house as a wild card?
Certainly! People are already asking me when I am going back to the house.
I have realised how everyone is and if I get a chance to go back, I will definitely show them what I deserve.