A shocking twist in Tuesday's episode ended with two contestants leaving the Bigg Boss house and eight others going in the danger zone.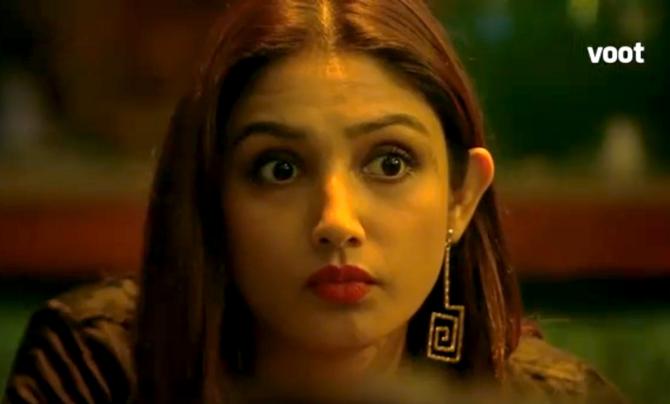 In Tuesday's episode, most of the contestants are seen breaking the house rules throughout the day.
In the morning, Umar Riaz and Afsana Khan continue sleeping despite the wake-up alarm going off.
Tejasswi Prakash helps out the junglewasis as they run out of milk to make tea.
However, the main house contestants aren't allowed to share food with the junglewasis.
As captain, Nishant Bhat argues with Karan Kundrra that the junglewasis aren't being responsible when it comes to household duties.
In the afternoon, Miesha Iyer breaks the rule by going to sleep.
Umar breaks a rule by using the glass door which has been prohibited.
Donal Bisht uses the main house bathroom and breaks yet another rule.
Despite many warnings, a lot of the housemates continue to talk in English.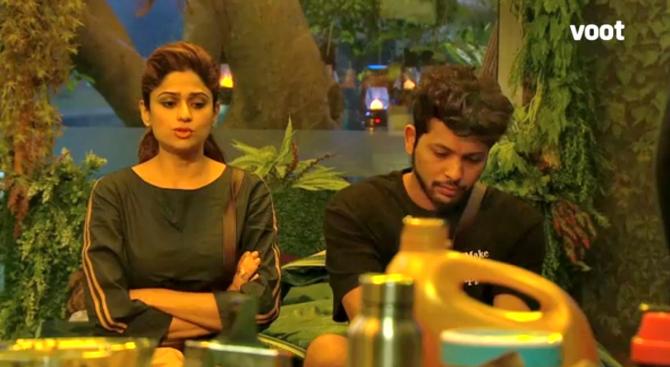 Ultimately, Bigg Boss decides to punish the contestants for not taking the rules seriously.
In the evening, the main house contestants are shocked as they are asked to shift to the jungle area and give up all the luxuries and amenities.
Nishant is asked to lock the main house and it's made clear that none of the contestants will now enter the BB house.
Jay Bhanushali, Shamita Shetty and Nishant are upset with the junglewasis as they broke the most number of rules.
Pratik Sehajpal, on the other hand, says that everyone is to blame for the punishment that has been meted out on them.
But the punishment doesn't stop here.
Bigg Boss then announces that the contestants will now have to vote out two people from the house keeping in mind their performance on the show.
All the housemates unanimously choose Vidhi Pandya and Donal Bisht.
The two girls get emotional as they leave the house and bid adieu to the game.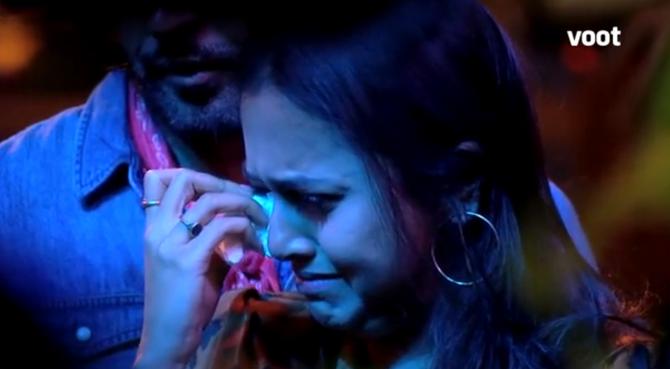 Once the eviction is done, Bigg Boss asks everyone to gather in the garden area.
Since Nishant is the captain, he is asked to name eight contestants who he doesn't want to save from the nominations this week.
After thinking hard, Nishant picks Ieshaan Sehgaal, Miesha, Umar, Afsana, Shamita, Karan, Vishal Kotian and Simba Nagpal.
With that, Nishant is declared safe along with Jay, Pratik, Akasa and Tejasswi.