Rashami says she loves Umar.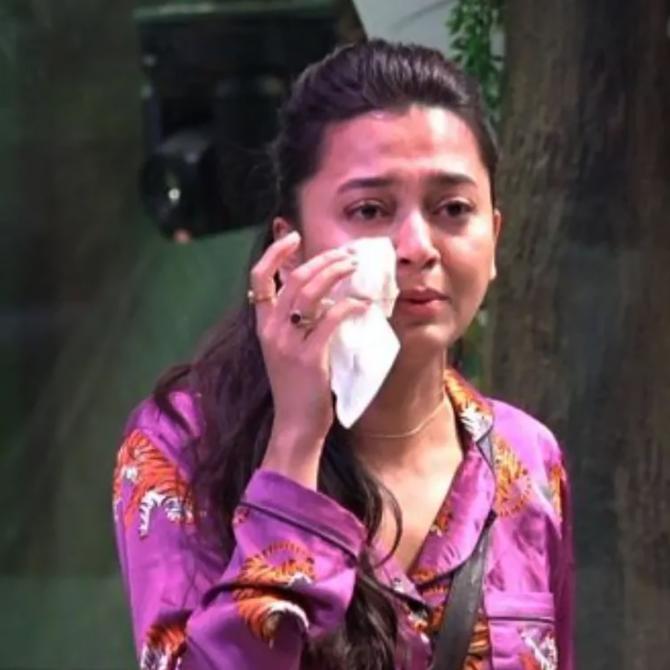 Thursday's episode resumes with the Ticket to Finale week museum task. Umar Riaz and Ritesh Kumar get into a fight as the former tries to steal Rashami Desai's artifacts.
As Umar stops him, Ritesh gets more aggressive and the two of them almost get physical with each other.
Bigg Boss makes an announcement asking all the contestants to follow the rules and Rakhi Sawant is asked to take the final call on whether the artifacts should be returned or not.
Rakhi tells Rashami, Shamita Shetty, Pratik Sehajpal and Devoleena Bhattacharjee to return the artifacts they stole in the second round.
The task resumes and this time Abhijeet Bichukle, Umar and Karan Kundrra decide to be the guards.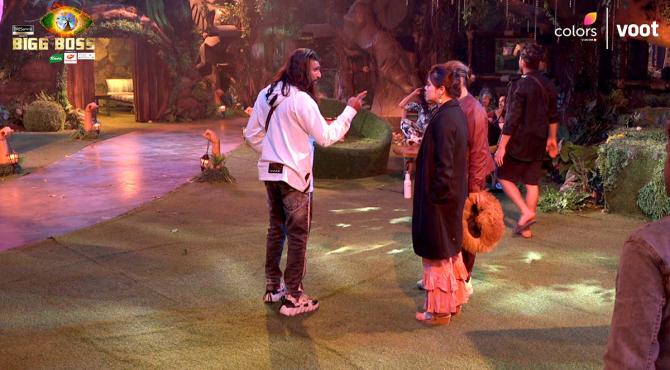 As the task progresses, most of the housemates break the rules again.
Despite being guards, Umar and Abhijeet steal artifacts for Rashami and Devoleena respectively.
Then, Abhijeet asks Devoleena to give him a kiss as he is helping her win the task.
Devoleena straightaway says no and tells him not to cross the line.
Abhijeet doesn't listen and keeps asking.
The task is eventually nullified by Bigg Boss as no one follows the rule book.
Later, Devoleena tells Rakhi about Abhijeet's behaviour and the latter confronts him.
Abhijeet says he was only joking with Devoleena as they are good friends. Tejasswi gets angry when she hears of it and says she wants to slap Abhijeet.
Tejasswi gets into a spat with him and when Bichukle doesn't accept his mistake, Devoleena loses her temper and starts yelling at him.
She accuses that Abhijeet made her feel uncomfortable despite giving him many warnings.
Tejasswi, Devoleena, Karan and Pratik attack Bichukle for crossing the line.
Rashami, on the other hand, feels that Devoleena is reacting as per her convenience which is wrong.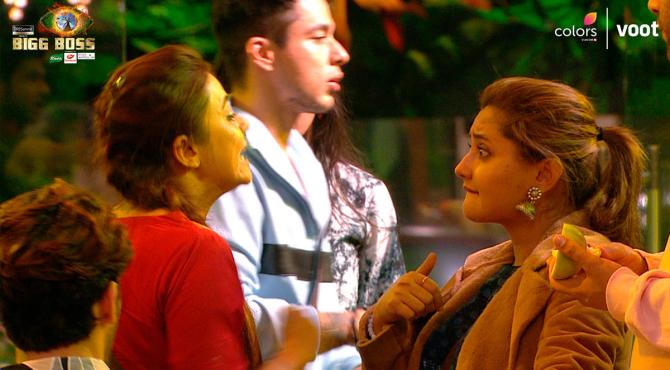 Devoleena says nasty things about Rashami using her in Bigg Boss 13 and Umar in the current season.
She also blurts out that Rashami likes Umar, but the latter doesn't. In a fit of rage, Rashami says out loud that she loves Umar.
Just when the situation uglier, Nishant steps in and tries to sort out the matter.
He asks Abhijeet to apologise and tells Devoleena to stop going overboard.
Eventually, the matter settles down with Abhijeet apologising.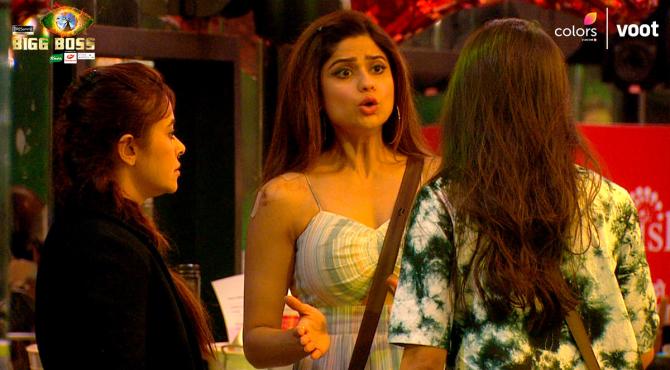 At night, Kundrra indulges in friendly banter with Nishant and Umar.
Umar says he was taken aback when Rashami said she loves him.
He makes it clear that he wants to stay away from complications.