The superstar host reprimands Sonali for threatening Rubina!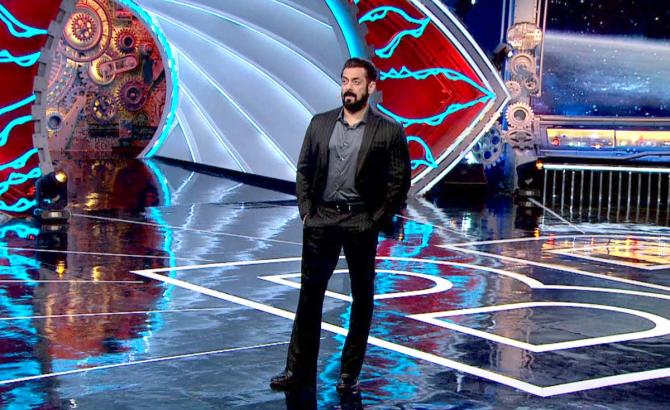 Weekend Ka Vaar begins with Salman Khan wishing everyone a Happy Lohri.
Then he pulls up Rakhi Sawant for saying unpleasant things while arguing with Aly Goni.
Rakhi accepts her mistake and apologises.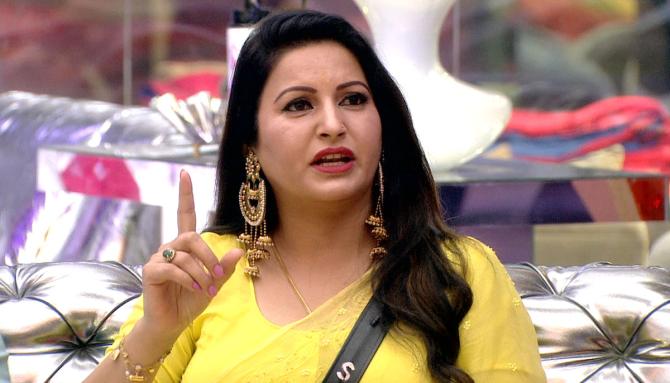 Salman has a lot of questions as well as observations for the contestants.
The first question is for Sonali Phogat regarding her feelings for Aly.
She tries to explain herself while Salman pokes fun at Aly.
The next question is also for Sonali, and he asks her about her fight with Rubina Dilaik and Nikki Tamboli.
Once again, Sonali defends herself, but Salman reprimands her for using cuss words and for her behaviour.
Khan feels she shouldn't have threatened Rubina.
Initially, Sonali sticks her ground. but later, she breaks down and apologises.
Salman grills Rahul Vaidya for supporting Sonali.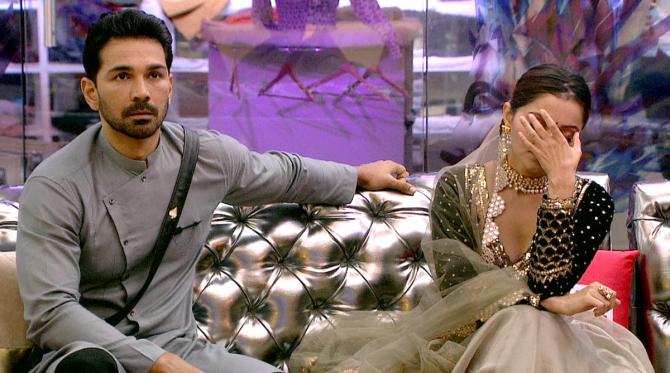 The host also pulls up Abhinav Shukla for behaving badly with his wife, Rubina.
Aly is also asked about plotting against Abhinav-Rubina and not stopping Rahul from insulting them.
Nikki is told her game has changed and is looking more boring than Abhinav's.
At the end of the episode, Aly and Nikki get into an argument.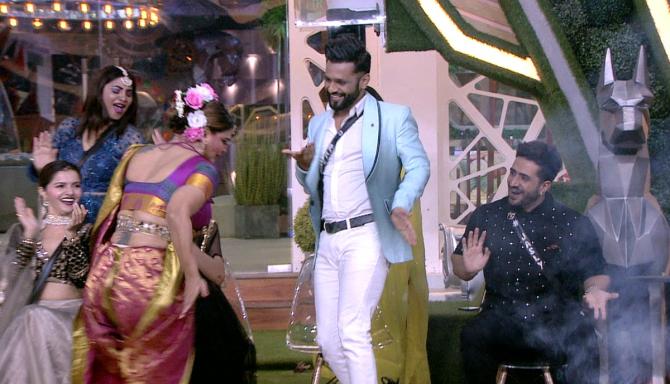 Sunday's episode starts with Rakhi Sawant giving a terrific performance and entertaining everyone as it's Lohri.
The other contestants perform too and it's fun to watch everyone enjoying in the house.
Salman gets carried away and shows off his moves.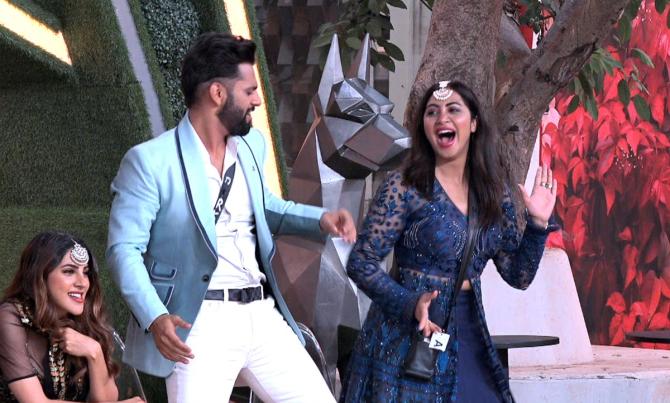 After all the dance and masti, Salman asks the housemates to reveal their weaknesses and mention who took advantage of it.
Arshi feels Eijaz took advantage of her whereas Rubina says both Rahul and Eijaz took advantage of her.
Eijaz picks Nikki and Aly targets Rakhi.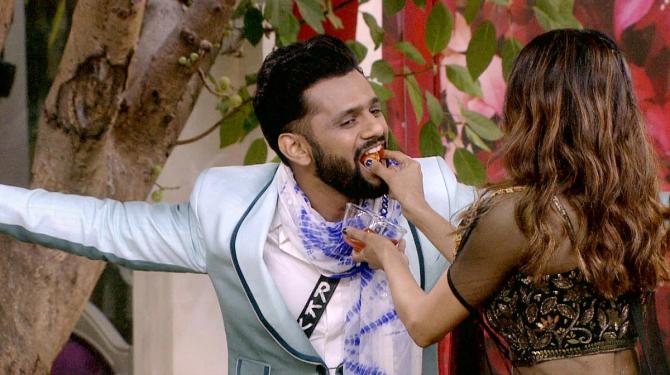 Harry Sandhu and Sargun Mehta grace the stage and meet the housemates.
They play a fun game with the contestants, asking them to reveal who has back-stabbed them.
Nikki picks Rahul and gives him a mirchi ka laddoo and vice versa.
Arshi Khan and Sonali target Rubina.
Abhinav picks Eijaz and Rakhi picks Abhinav.
Aly chooses Nikki.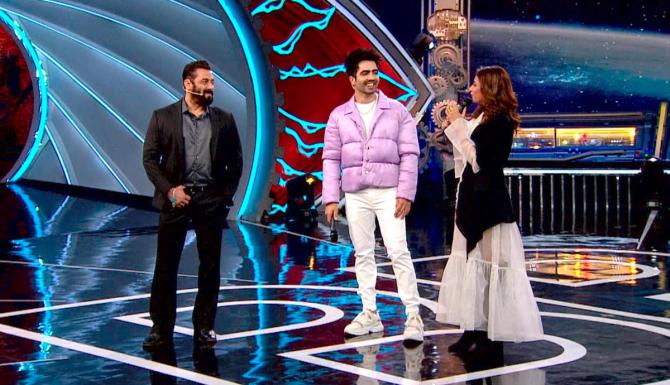 Finally, it's time for the eliminations.
Salman asks everyone to vote for the person they want to see out of the house from the nominated contestants.
Most of the housemates vote for Nikki while Abhinav picks Rahul Vaidya.
Rubina and Nikki choose Sonali.
In the end, Salman reveals that no one is leaving the house this week!