Arshi had questioned Vikas Gupta's sexuality and threatened to reveal personal details about his life, and Salman sees RED!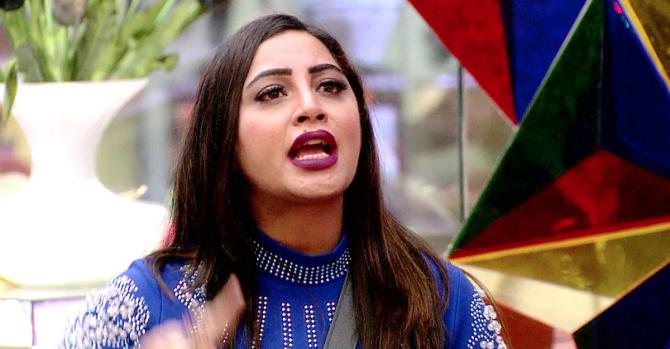 Weekend Ka Vaar begins with Salman Khan giving a talk to the housemates.
They are given a task to pick someone they think takes a stand in the house.
After a lot of drama, the task gets completed only when Salman intervenes.
Rahul Vaidya gets the majority votes, but Salman states that it was Vikas Gupta, who used to take a stand in the house but he isn't in the game anymore.
Salman reprimands everyone for not helping Vikas.
He pulls up Jasmin Bhasin and Rubina Dilaik as they both wanted to stand by him, against Arshi Khan, but they eventually didn't.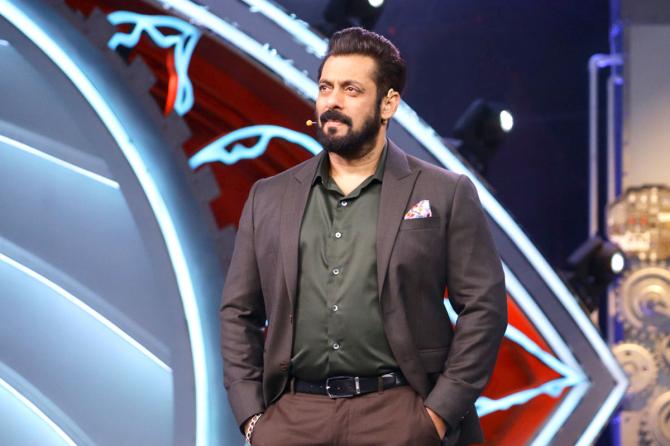 Salman blasts Arshi for her behaviour and talking about Gupta's mother for no reason and dragging his personal life into their fight.
Rubina reveals how Arshi would continuously provoke Vikas and even questioned his sexuality and threatened to reveal personal details about his life.
Salman gets enraged.
Rubina even reveals the derogatory comments that Arshi made about her and hubby Abhinav Shukla.
That's when Arshi loses her calm and walks away, saying she wants to leave the show.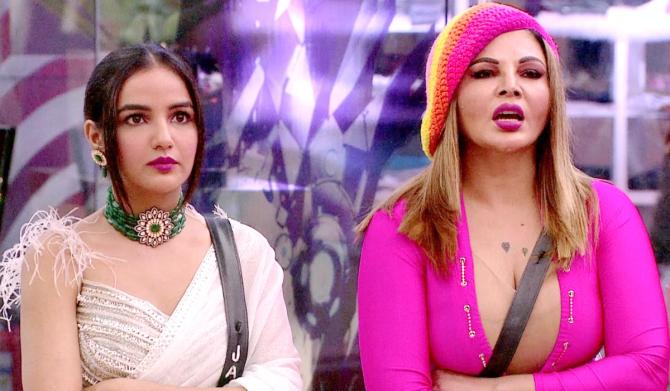 Salman gives the contestants another task and asks them which two people in the house need 'tameez ka dose'.
Most of the housemates target Arshi, Rakhi Sawant and Nikki Tamboli.
After the task, Arshi explains her side of the story.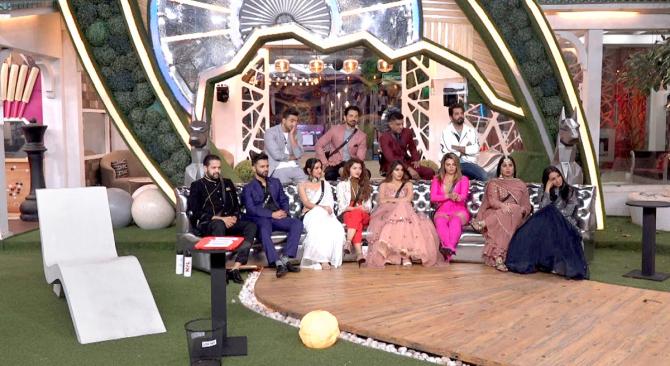 Sunday's episode begins with Nikki getting into an argument with Aly Goni as she's not happy with him laughing when Rakhi was abusing her.
Aly is irked by Nikki and says that he has been supporting her throughout. He is disappointed with Nikki bringing up the topic in front of Salman and the two start fighting.
When things get out of control, the other housemates try to pacify them.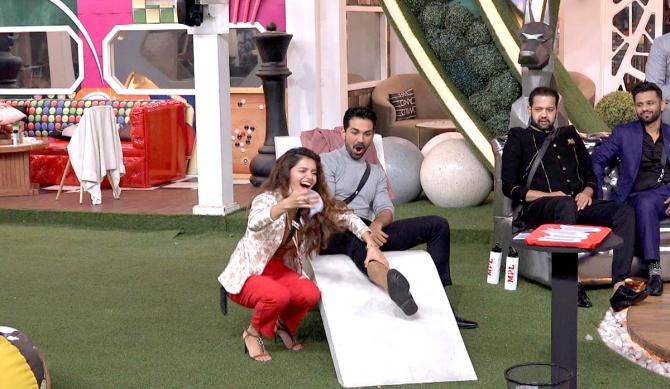 Salman greets the contestants and gives them a fun ask wherein the boys end up getting waxed.
The whole session is hilarious with all housemates having a hearty laugh.
Salman than asks contestants to decide who is boring: Jasmin or Abhinav?
Not surprisingly, Abhinav gets the most number of votes here.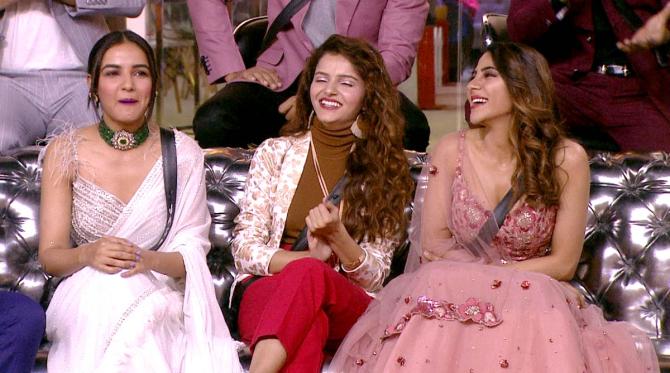 It's time for caller of the week and Rubina gets asked if she still trusts Jasmin the way she use to initially in the game.
The Shakti actress says no and explains her reason sincerely.
After the call, Rubina and Jasmin get into a tiff.
Jasmin alleges that Rubina never cleared her stance regarding their friendship whereas she did.
Rubina retaliates saying that she still cares for her but their friendship is no longer the same.
Rubina gets angry when Jasmin drags Rahul in the conversation.
Abhinav asks them to calm down but the ladies dont heed him.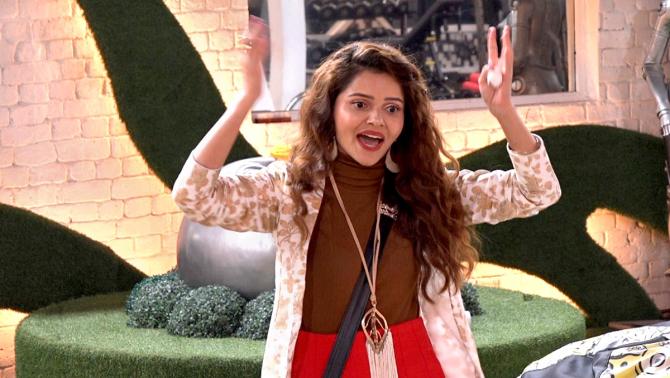 Salman arrives and asks what is wrong.
Rubina tries to explain, but Jasmin keeps interrupting.
Eventually, Salman says he isn't going to solve their problem. He shifts his attention to Aly and sarcastically calls everyone out for giving him captaincy so easily. He also points out how Aly is playing the game for himself and not Jasmin.
Salman questions Manu Punjabi about the captaincy task and how people want the position only to save someone.
He asks Rubina why she doesn't want to be a captain and the latter expresses her views.
After hearing everything, Salman announces that Aly is no longer the captain.
He makes Rubina the new captain, but makes it clear that Aly still has the immunity. However, he won't have the power to save anyone this week.
As for Rubina, though she is the captain, she isn't safe from eliminations.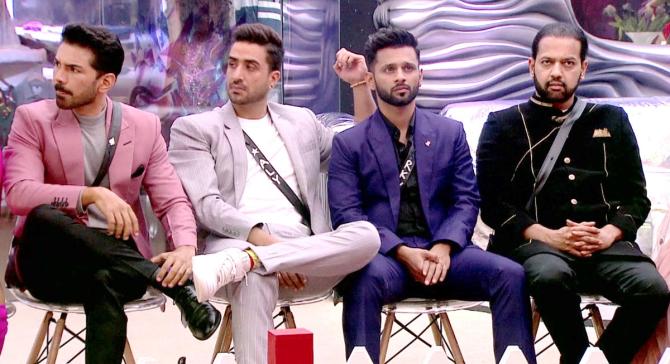 Finally, it's time for eviction and Salman declares that Kashmera Shah has been ousted from the house.
She greets everyone and leaves.