Gawd, Arshi's voice is so annoying that I have to constantly lower the volume to watch their banter.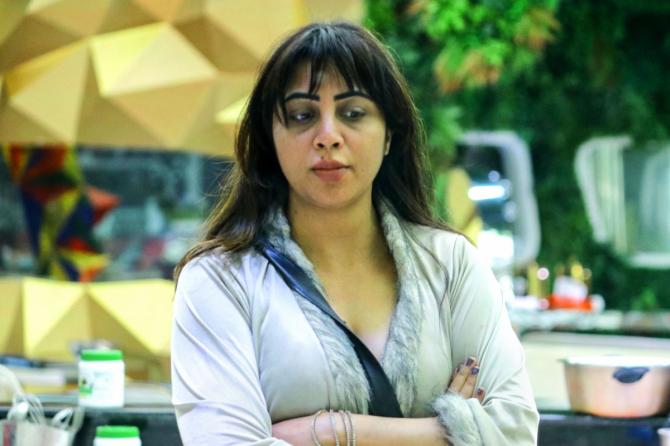 Bigg Boss 14 begins with Rakhi praying and apologising for her actions.
Aly and Rahul decide to provoke their former friend Arshi by saying that Rakhi will be a finalist.
True to her nature, Arshi comes inside the house and says the opposite -- that the two of them said Rakhi will be evicted this week.
Hearing this, Deboleena walks outside and checks with Aly-Rahul what they actually said.
When the truth is out, naturally, Arshi is annoyed.
She clearly cannot handle her friends Aly-Rahul becoming friendly with Debo. Her insecurity is very obvious.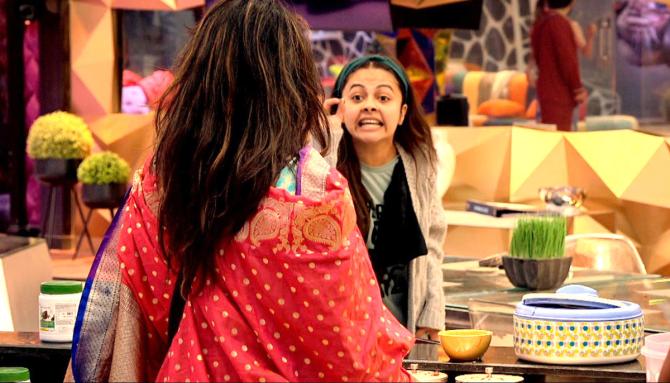 The next few minutes she tries to provoke Debo and even manages to annoy her.
Gawd, Arshi's voice is so annoying that I have to constantly lower the volume to watch their banter.
Debo ends up almost hurting Abhinav while she bangs something in the kitchen.
She apologises to him but tells Arshi not to mess with her.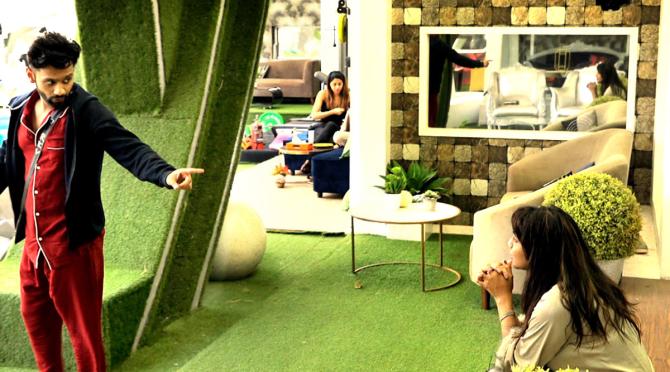 After Debo, Arshi targets Rakhi but after a turbulent weekend, Rakhi seems well in control.
She doesn't let the changing dynamics affect her.
The housemates get together and agree that Arshi is constantly twisting the narrative and creating negativity in the house.
Rahul is probably the only one who gives it right back without losing himself.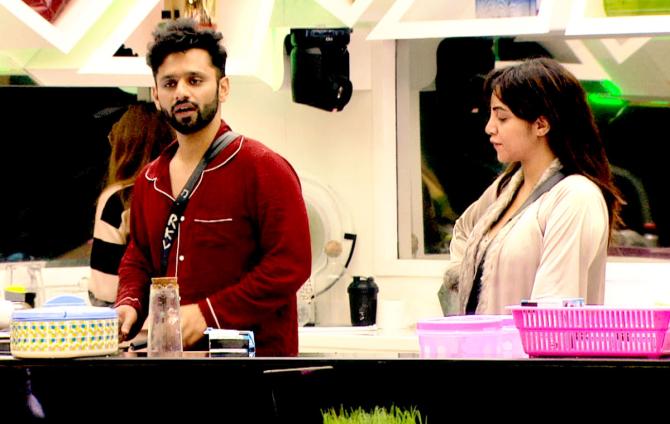 Arshi then discovers the cream roll that Rakhi has saved up, and she shares it with Nikki.
Nikki creates a ruckus about how Bigg Boss is partial towards Rakhi and then dumps it in the garbage.
Rahul and Rubina agree that the roll wasn't spoilt and Nikki shouldn't have thrown it.
Aly, disgustingly, even picks it up and eats it to prove everyone that Nikki is biased. Everyone agrees that Nikki was wrong, and it was Arshi who provoked her.
Rakhi makes an emotional issue about her food, picks all of it from the garbage and saves it up. Rubina and Arshi discuss how she's doing all this for drama.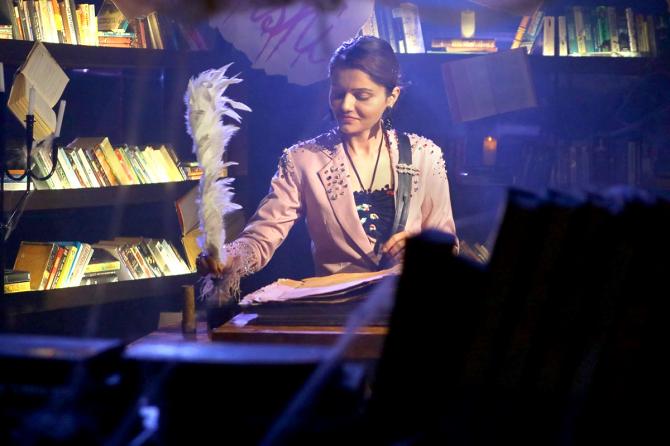 Abhinav tells Rubina that the housemates are taking advantage of the situation.
If she sides with Nikki, she may end up looking bad as well.
He goes to Arshi and tells them it seems that she has the remote in the house -- she's manipulating everyone.
Rakhi notices this and discusses with Rahul-Aly how Abhinav is now supporting Nikki and Arshi.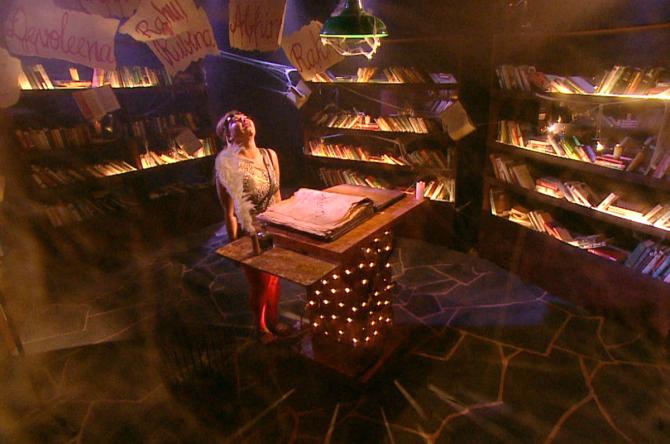 A nomination task is announced.
Bigg Boss announces that everyone is nominated this week, but this task will help one person to be safe.
The theatre is converted into a library with a magic book.
Everyone has the option to either recommend the name on that appears in the book or tear a page if they don't agree with the choice offered.
The person whose name will appear on the book will be safe.
At the end of the task, if the book is empty, everyone will be nominated.
As always, the housemates break the basic rule, form their own teams and discuss who they will nominate and save.
The episode ends with Aly going first to nominate.