Jasmin gets evicted and Aly breaks down.
The Weekend Ka Vaar resumes with family members entering the house and greeting the contestants.
Rubina Dilaik's sister Jyotika arrives and breaks down immediately.
She praises Rubina for playing the game well and tells her that she does not need any group to go ahead in the show.
She also cheers for Abhinav Shukla and tells him he is going great.
Before leaving, she votes for Rakhi as the captain.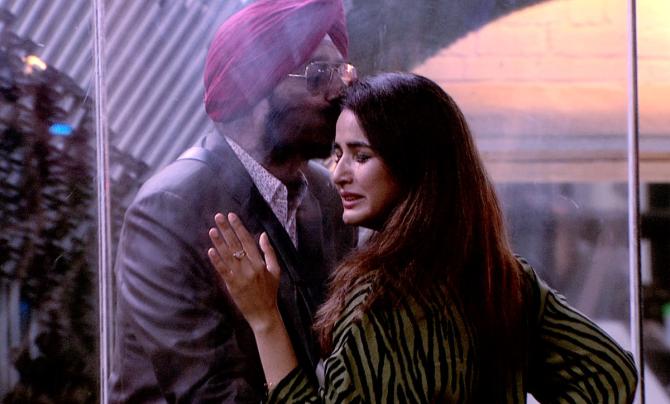 As soon as Jasmin Bhasin sees her parents, she starts crying.
Jasmin tries to explain the bond she shares with Aly Goni, but her parents don't pay any heed and ask her to just play her own game.
Once Bhasin's parents leave the house, the housemates have fun pulling Jasmin and Aly's leg.
Arshi Khan gets to meet her brother next and their conversation is hilarious. He also votes for Rakhi and leaves the house.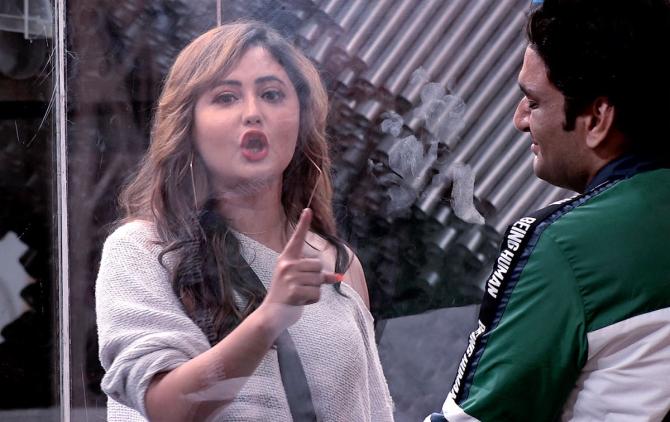 Vikas Gupta is the last one to meet his loved one. His good friend Rashami Desai enters the house and encourages him to play the game.
She asks Jasmin and Aly to not bully him and attack personally.
She also votes for Rakhi and leaves.
Bigg Boss eventually announces that Rakhi is the new captain of the house.
Jasmin isn't happy with Rashami's remarks and says something nasty about her.
She gets emotional when Aly says he wants to leave after hearing what Jasmin's parents had to say.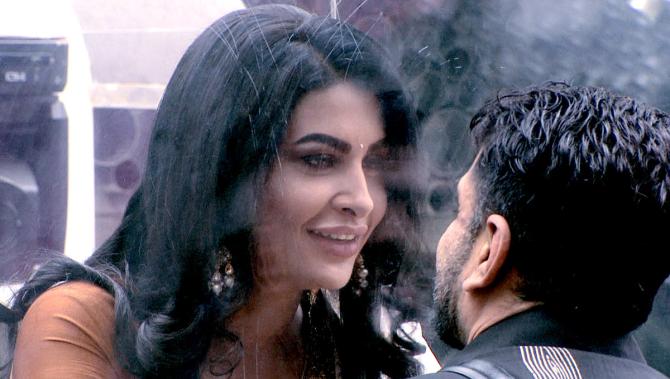 The next morning, everyone is surprised when Pavitra Punia comes to meet Eijaz. Khan even breaks the rule to hug her.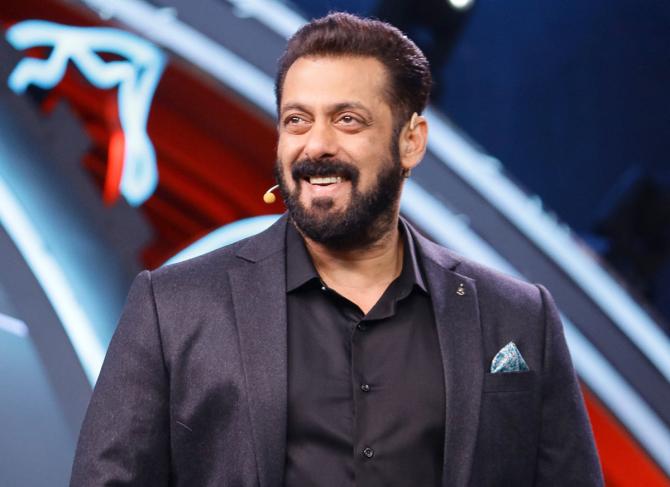 On Sunday's episode, Salman Khan asks the housemates not to fight over hygiene.
He appreciates Eijaz Khan, Aly, Rahul Vaidya and Vikas Gupta as they had stopped the girls from talking about Rakhi Sawant's personal hygiene.
Then, the host talks about bullying and everyone expresses their opinion.
Eijaz is puzzled when Salman says he is creating a false narrative in the house about Nikki. But Salman is just joking.
He asks Nikki about not making Rakhi's bed and the latter agrees saying she didn't want to.
That's when Salman takes matter into his hand and enters the house to clean Rakhi's bed. All the housemates are embarrassed.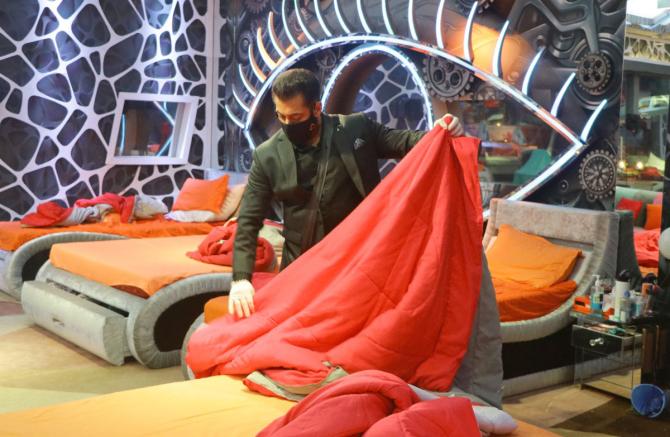 Back on stage, Salman blasts Rubina-Abhinav and then Rubina, Abhinav, Jasmin and Aly for alleging that the makers are biased, as is the show.
Salman reprimands Arshi using cuss words and dragging other people's families during fights.
Arshi is told that she fights with the very people who actually give her advice and are her friends.
She gets pulled up for damaging Bigg Boss property as well.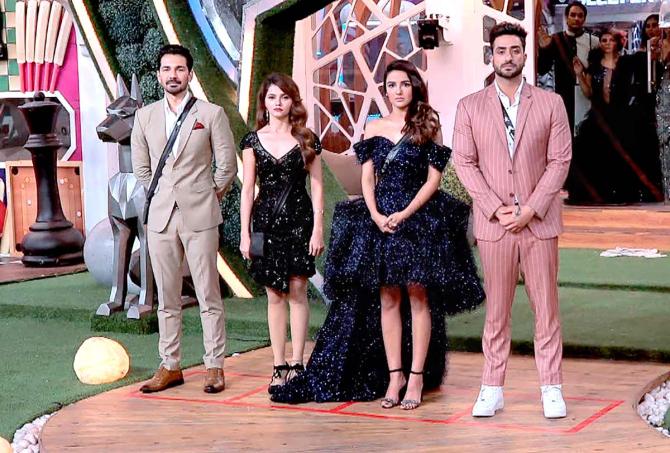 After all the drama, Salman talks about eviction and asks Aly, Jasmin, Rubina and Abhinav to stand together.
All the contestants are surprised when Salman announces that Jasmin is out.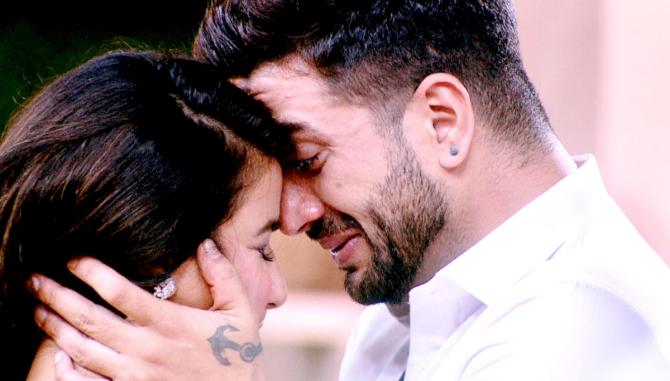 Aly breaks down and even Salman gets emotional. Rahul, Rubina and others try to console Aly after Jasmin makes her exit.