Vikas and Arshi have a bitter fight and he's shown the door!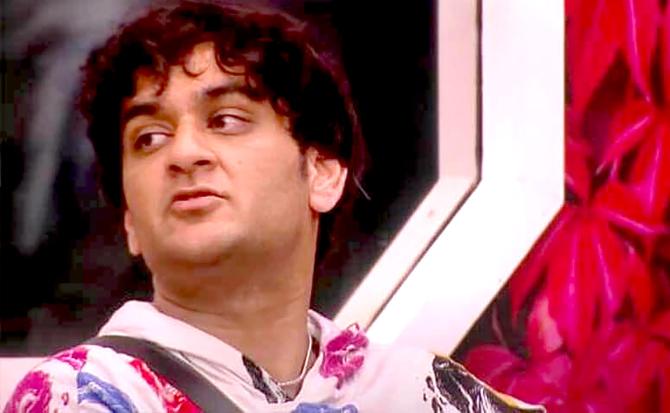 Day 72 begins with housemates waking up and having fun while dancing around the house.
Soon the atmosphere turns not-so-happy as Vikas Gupta and Arshi Khan start bickering while making parathas.
Rakhi Sawant tries to talk to them, but they continue to argue.
Rahul Mahajan isn't happy with the breakfast and complains to Arshi.
She apologises and gets back to making parathas.
Abhinav Shukla also complains about the food and this time Arshi gets irked.
Captain Manu Punjabi arrives in the kitchen and tells Arshi that the parathas are raw and everyone is complaining. He asks her not to make breakfast and instead take up lunch duty.
She agrees, but makes it clear she won't share the duty with Vikas.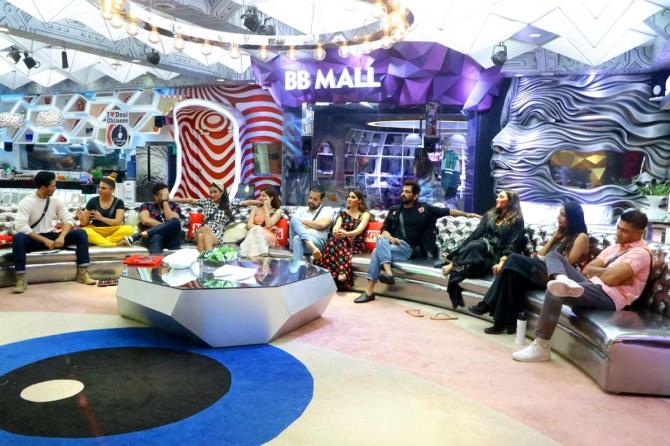 In the garden area, Nikki Tamboli states that Vikas purposely took up the breakfast duty with Arshi as even he wants to be seen fighting with her.
Jasmin Bhasin, Aly Goni and Rubina Dilaik agree.
Later, Rahul and Rakhi talk to Vikas about his animosity with Arshi and why he agreed to cook with her. Vikas says he can't run away from his problems every time.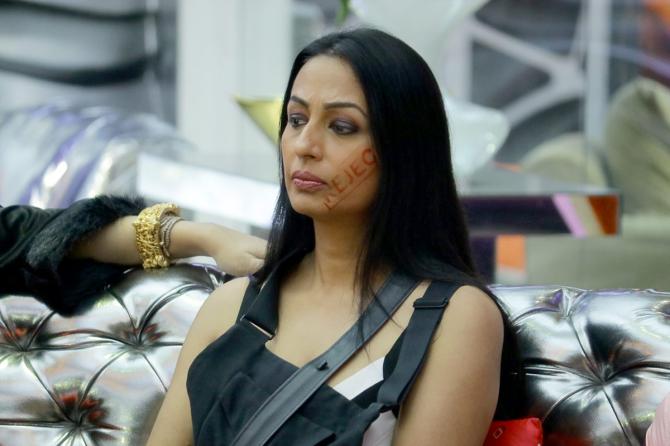 Elsewhere, Rakhi talks about her husband and at the same time, makes fun of Jasmin. Abhinav, Rahul and Aly have a hearty laugh.
Vikas and Arshi once again start bickering in the garden area. Arshi says she would stop poking Vikas if he apologises.
Abhinav and Jasmin try to sort the situation between them and tell Vikas to apologise, but he refuses.
Vikas and Arshi start dragging each other's families in their fight.
When Arshi crosses her limits, Vikas loses retaliates. Soon, their fight turns physical.
The housemates intervene to stop them.
Arshi removes her mic as Vikas had pushed her during their fight. She starts speaking about their families again and this time, Vikas pushes her in the pool in a fit of rage and walks away.
Everyone is shocked.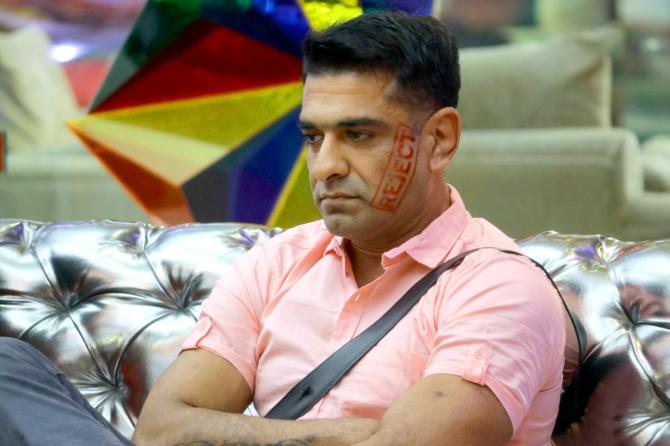 Arshi asks Bigg Boss to take action.
Kashmera Shah, Rubina and others try to calm her down.
Manu and Eijaz Khan, on the other hand, ask Vikas to cool down.
Kashmera feels that both Arshi and Vikas are wrong. Arshi shouldn't have spoken about his mom and Vikas shouldn't have pushed her.
Arshi breaks down and Kashmera consoles her.
Vikas talks to Rubina and Rakhi about his struggles. Nikki is irked by Arshi's behaviour and states that she hasn't done anything right either.
Later, Vikas tries to talk to Arshi, but she doesn't listen.
He apologises to her for pushing, but nothing else. Arshi doesn't accept his apology.
Vikas gets emotional while taking to Aly and reveals about his personal life and how no one has supported him, including his family.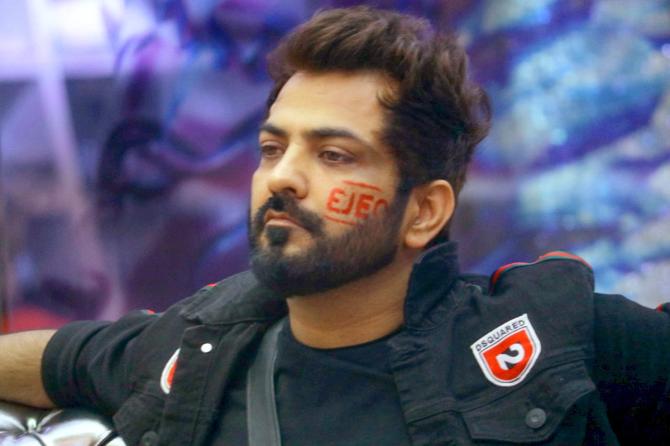 Bigg Boss gathers everyone in the living area and reprimands Arshi and Vikas for their fight.
While Arshi is pulled up for constantly provoking Vikas, he is evicted from the house for using physical force in the house.
The contestants are shocked by the decision.
Vikas agrees he made a mistake and walks out.