Pavitra Punia gets pulled up by host Salman Khan while Naina Singh bids adieu to the show.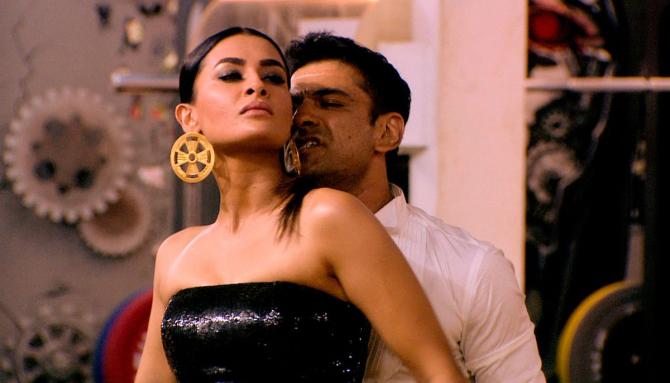 The weekend saw Salman Khan return to the stage, and this time, he invites Remo D'Souza, Shakti Mohan, Punit J Pathak and Salman Yusuf Khan to join him.
Salman announces that the contestants will give a dance performance in jodis and the guest celebs will judge them.
Pavitra and Eijaz are the first ones to show off their moves and they impress the judges with their love-hate emotions.
Nikki and Jaan go next. While Ms Tamboli impresses with her act, Jaan forgets his steps and fails to perform well.
Then, it;s time for for Aly Goni and his bestie Jasmin to dance. They give a cute performance.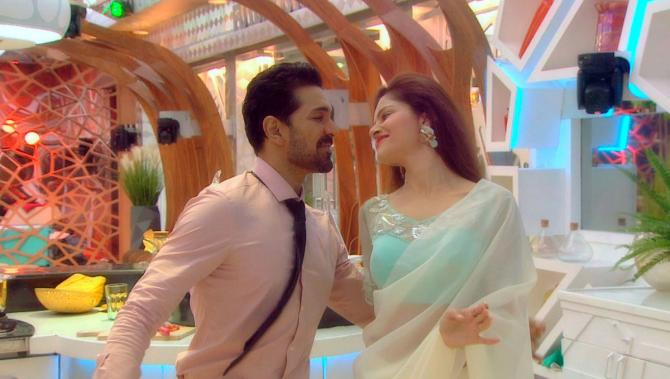 Rubina and Abhinav give a smashing dance performance. Everyone praises Abhinav as he is a non-dancer and yet does well.
Rahul Vaidya gives a solid performance and proves he is a good dancer too. He gets the second highest score.
But the duo that wins the task is Shardul Pandit and Naina Singh.
The guest celebs then exit.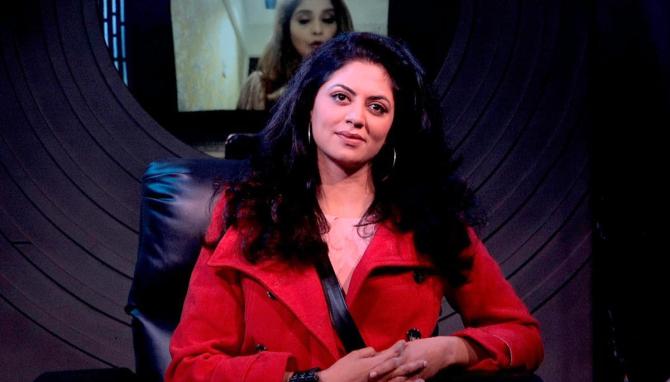 Salman welcomes Kavita Kaushik again and gives her a chance to re-enter the house.
But she has to answer some fiery questions and impress the guest panel. She does and Salman eventually asks her to go back inside the house.
Eijaz is the first to greet Kavita and then rest of the housemates follow suit. Pavitra, however, ignores her.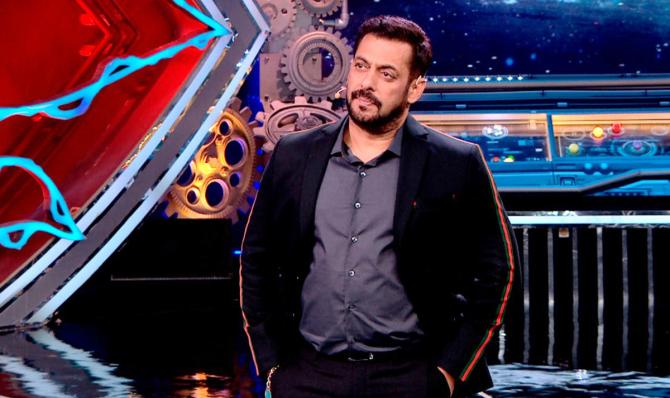 Salman then gets down to business and asks the housemates to expose each other's true faces.
One by one, everyone picks their target and reveals who is fake, cunning and double-faced.
Eijaz, Jaan and Pavitra are the most targeted contestants.
Salman then moves on to more serious issues.
He pulls up Pavitra for her rude and aggressive behaviour towards Eijaz after he saved Jasmin from the nominations.
He tells her that she is going very wrong in the game and her aggression seems more like drama or an act. Pavitra listens patiently and apologises.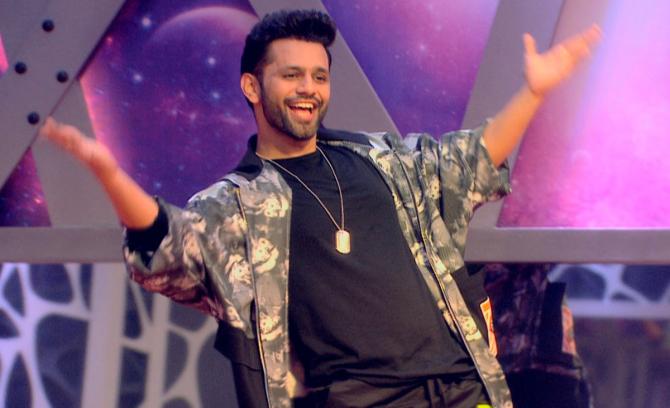 Salman is disappointed with Abhinav as he saw Pavitra-Eijaz fight and yet didn't try to stop it.
He tells Abhinav that he should have at least told Pavitra she is wrong as they are friends.
Salman asks Nikki and Jaan why they didn't stop Pavitra from behaving so badly.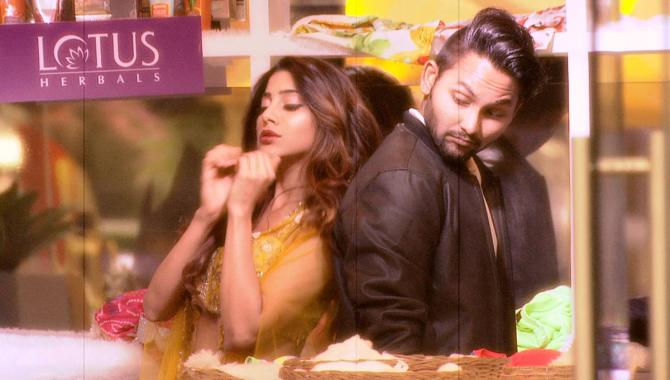 The Bigg Boss host talks about the nomination task and reprimands Nikki for playing dirty.
At the same time, he praises Rahul for handling the situation well.
The superstar then shifts his attention to Jaan and says he has suddenly become the most badtameez contestant in the house using foul language. He asks him to stop ruining his family's name by doing such antics.
Before ending the episode, Salman announces that it's for someone to leave the show.
Naina Singh is evicted as she receives the lowest votes.