The house gets divided for the new captaincy task!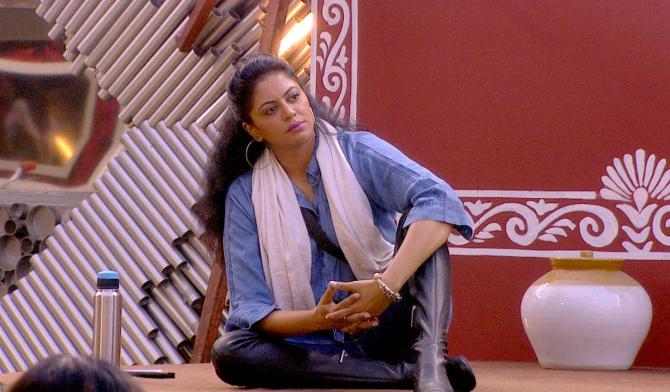 The episode begins with Kavita Kaushik and Rubina Dilaik getting into an heated argument soon after everyone wakes up.
Rubina tells Kavita to assign someone else for making breakfast and dinner as she won't be performing her duties under Kavita's captainship.
This irks Kavita and when she drags Aly Goni into the conversation, he retaliates as well.
Kavita says nasty things to Rubina before the latter walks away from the scene.
Since Eijaz Khan and Rahul Vaidya are hungry, they ask Kavita to do something as she is the captain.
Kavita asks Abhinav if he would cook breakfast, but he refuses. So Rahul and Kavita get into a verbal spat as well.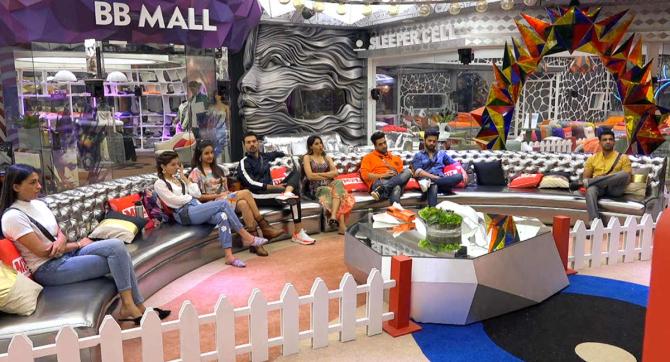 In the bedroom area, when Abhinav sleeps removing his mic, Kavita gets angry and tries to wake him up.
They get into a fight and eventually Bigg Boss asks him to wear his mic.
Kavita and Nikki Tamboli discuss about Rubina-Abhinav and the latter says that Abhinav should be thrown out to make the show interesting.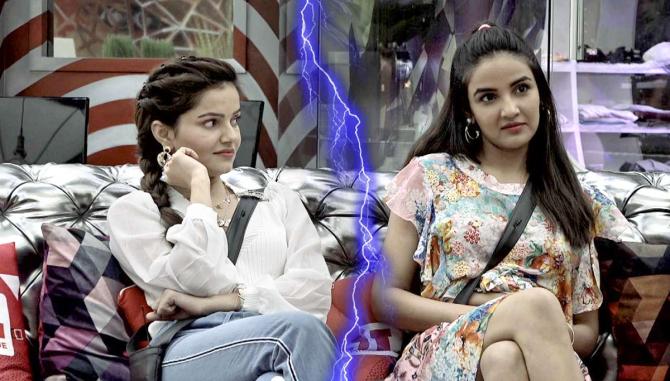 Soon Bigg Boss announces that it is time for the new captaincy task.
The house is divided in two sections and the housemates into two groups.
Rubina and Jasmin are the captains of the two teams.
Pavitra Punia and Abhinav are in Rubina's team and the rest in Jasmin's team.
Kavita is the mukhiya and will decide which team will get which section on the basis of their arguments.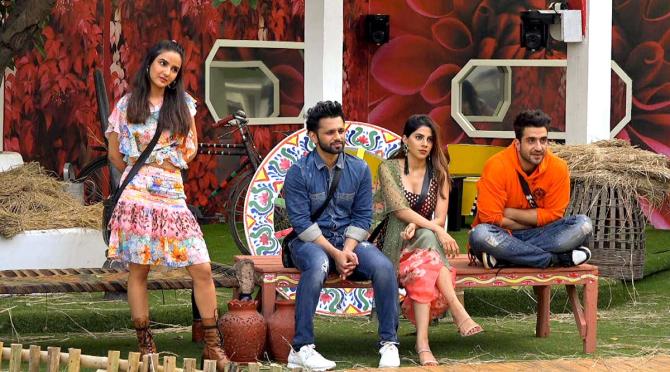 When the buzzer rings, the first round commences and both teams have to try and win the kitchen area with their arguments.
Jasmin and Rubina take their positions and start putting across their points. It turns into a heated argument and they keep accusing each other in order to win the round.
Since Rubina refused to cook breakfast and dinner earlier in the day, Kavita says that her team does not deserve the kitchen section. So Jasmin's team wins the first round.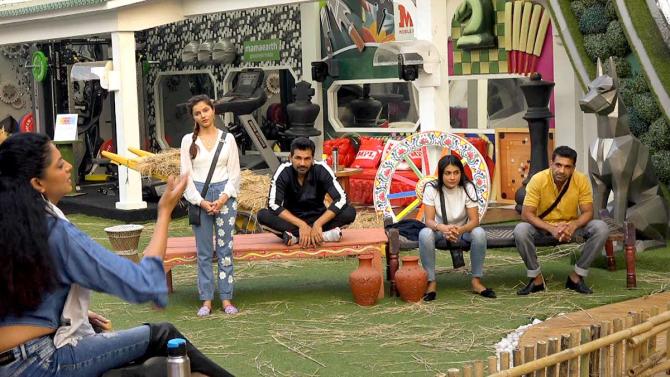 In the second round, the two teams have to fight for the bedroom area.
Once again, Rubina and Jasmin voice their opinions, but Nikki butts in and starts arguing.
Abhinav gets angry and everyone asks Nikki to stop talking while the task is going on.
After a lot of arguments, Kavita says that Nikki didn't clean the captain's room today and so her team does not deserve the bedroom area.
She declares Rubina's team as the winner.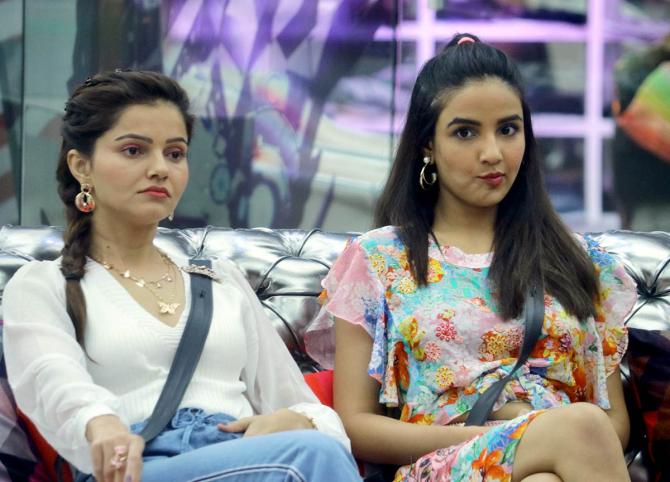 Nikki is hurt and furious with Kavita's decision and confronts her.
She says she will sleep in the bedroom area in the night, and if she isn't allowed by the other team, she will not give them food.
But Jasmin says she will serve them food, no matter what.
Nikki tries to enter the bedroom area and asks Rubina if she can get her night suit ironed.
The telly actress refuses.
Nikki goes outside and tries to create misunderstanding between the two teams by saying that Rubina's team has only agreed to give her a blanket for sleeping as she is unwell.
Eijaz arrives at the scene and says Nikki is only giving them half of the information. They also make it clear to the other team that Nikki's way of saying things is such that it provokes people so they shouldn't listen to her.