The housemates are stuck in a time loop!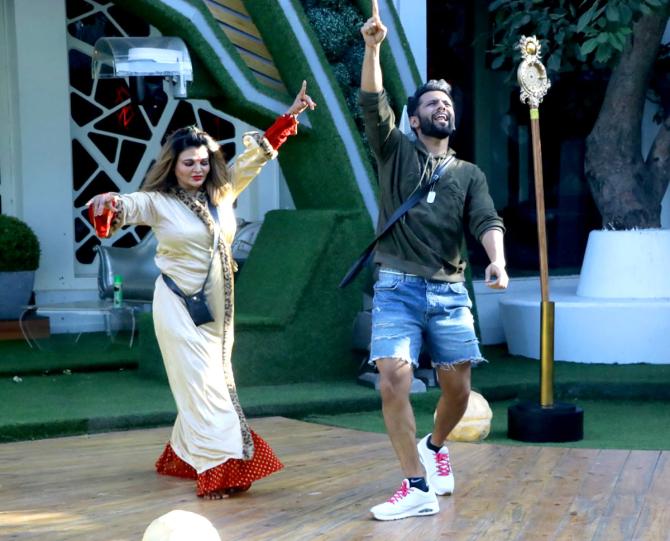 Bigg Boss 14 has a new task, and while it's quite entertaining, it really tests the housemates.
In the Time Loop task, the housemates have to repeat the assigned activities until asked to stop.
If they are unable to perform or want to opt out, they cannot proceed to the next round.
In the morning, the housemates climb on their respective beds and dance nonstop, as the songs are played on a loop. But Arshi, Nikki, Rakhi, Rahul, Rubina and Devoleena can skip the task.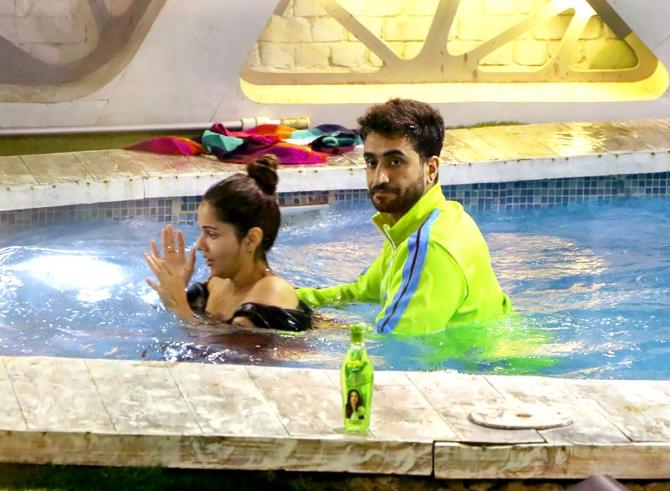 Later, the task changes, and now, they have to act out on a loop:
Rakhi has to give an oil massage to Abhinav.
Arshi has to pass comments on Rakhi and get into a fight.
Rubina needs to fall in the pool and Aly has to save her.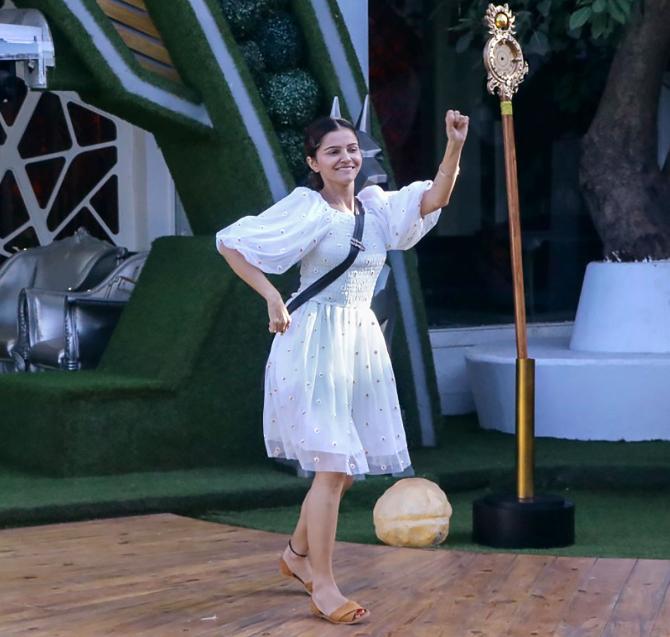 Rubina decides to hide the oil to sabotage Rakhi's task, but the latter realises it soon enough.
She thinks that Abhinav is behind the stunt, and warns him.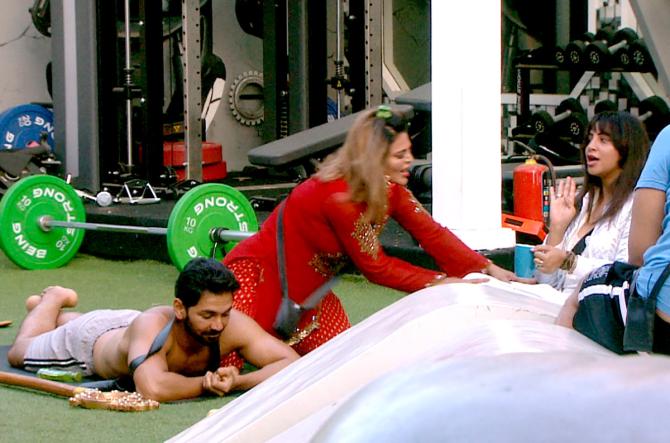 In the evening, Vikas and Devoleena help Rakhi do her make-up, after which she starts chasing Abhinav again.
Rahul steals coffee for Nikki.
Arshi has to clean the luggage area while Nikki has to clean the entire house.