Rakhi Sawant claims her husband cheated on her multiple times.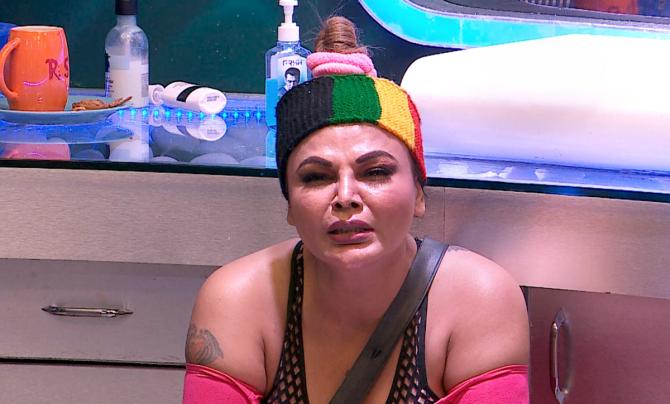 As part of the Stock Market task, contestants try to make their respective departments interesting.
Rakhi talks to Aly about her feelings for Abhinav in the bathroom area.
Abhinav overhears the conversation and walks in to clear his side of the story.
Rubina tells him to avoid having any conversation or explain himself to Rakhi.
Abhinav insists he doesn't care about the show or task, he just wants to clear his name.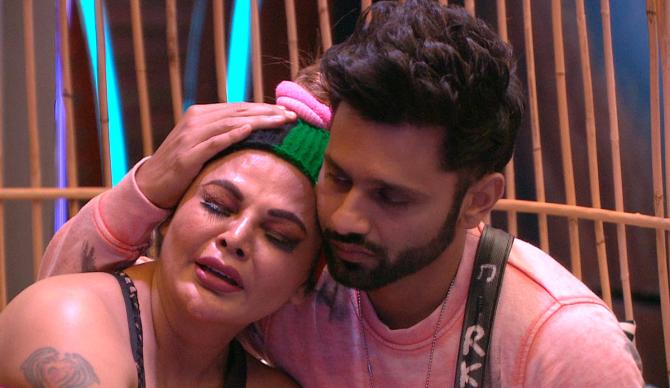 Rakhi, who is in charge of the bathroom, confides in Rahul about her past.
She tells him how a friend tried to take advantage of her while her mother required heart surgery and she was in a financial crisis.
She claims her husband cheated on her multiple times, and that he is married, but she is still willing to take him back.
Rahul shows concern and empathy, offering her guidance and practical solutions.
While it is unclear whether Rakhi is telling the truth or simply weaving stories, Bigg Boss calls Rahul and Rakhi into the confession room and warns them not to make false claims on thr show.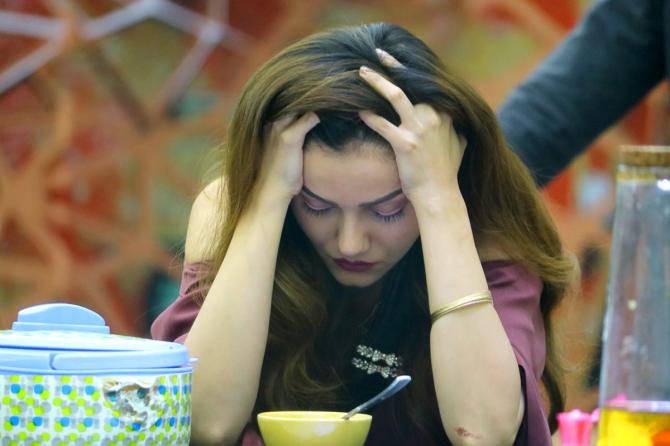 Meanwhile, Arshi makes a nasty comment about Rahul supporting Rakhi, which upsets him.
Rahul confides in Aly and fights back by hiding Arshi's toy Sheru. He tells her he has thrown it away.
Devoleena also gets emotional talking about her childhood and the challenges of growing up without a father.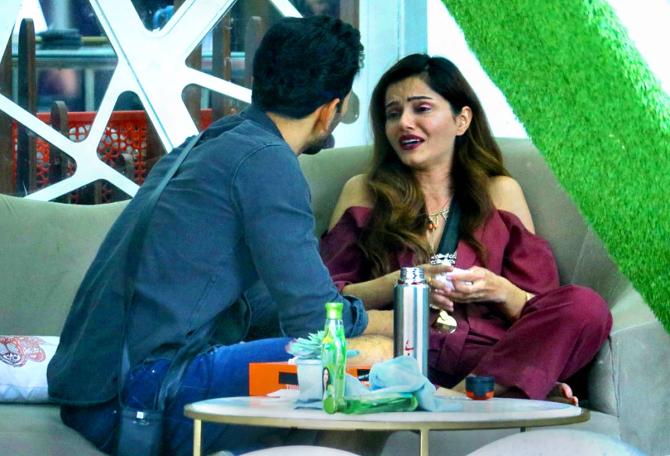 At night, Rakhi and Devoleena move the dirty utensils to the bathroom and wash them as part of the task.
In the morning, Arshi and Rubina make a big deal about it and request them to wash them again in the kitchen.
Eventually, Arshi and Rubina end up washing them again, which leads to an argument between Rubina-Arshi-Nikki and Rakhi for her double standards on hygiene and cleanliness.
Rahul also confronts Rakhi saying it was not right to wash utensils in the bathroom.
Rubina taunts Rakhi not to create fake content for sympathy and entertainment.
Rakhi goes to the bathroom and tells Devoleena she wasn't cooking up stories, but simply stating facts. Rubina and Arshi are seen making fun of Rakhi outside.