Rakhi makes some startling revelations about her married life.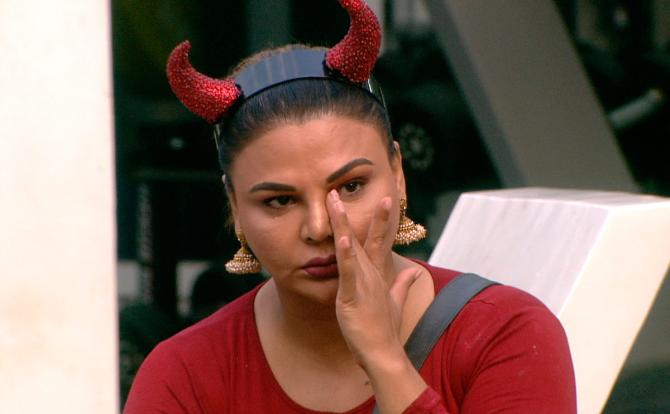 Wednesday's episode of Bigg Boss 14 begins with Abhinav Shukla and Nikki Tamboli talking about Rahul Vaidya's strategy.
Their conversation changes as Rakhi Sawant joins them and starts talking about her married life and husband.
She breaks down, saying her husband left on the very first night after their wedding.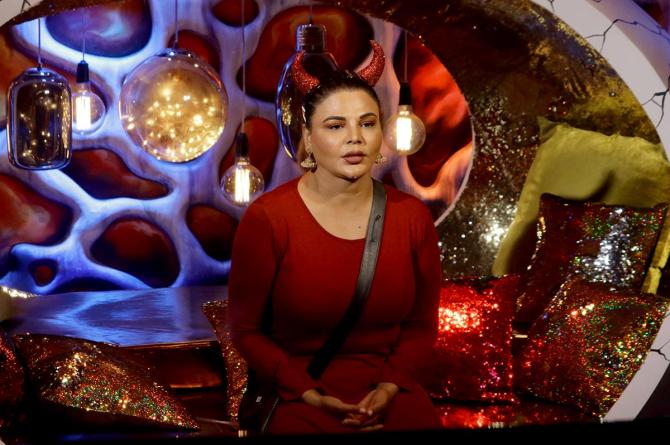 Soon Bigg Boss calls her into the confession room.
While talking about her problems, Rakhi tells Bigg Boss that she wants to steal Rubina Dilaik's husband Abhinav.
She hints at problems in their marriage and that's when Bigg Boss interrupts and states that all is now well and the husband-wife duo are very much together.
Despite this, Rakhi tells Bigg Boss she would still take a chance and leaves the confession room.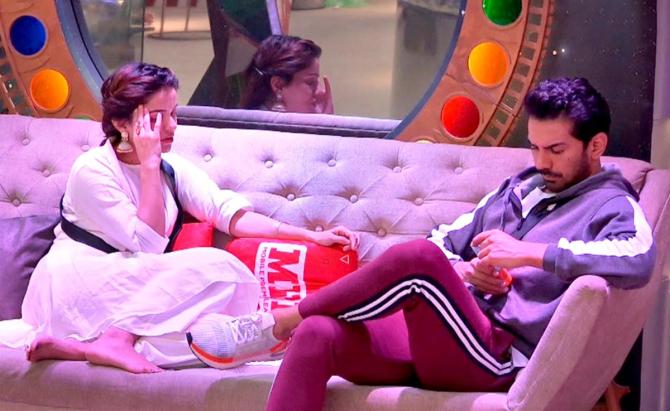 Once she is out, Rakhi and Nikki get into a friendly banter with Abhinav and try to flirt with him. It's quite entertaining.
A little later, Abhinav and Rubina have a chat about each other's game. He tells her that she shouldn't get affected by others, especially Arshi Khan.
He also tells her to keep her ego aside.
Their conversation turns intense as Rubina breaks down telling Abhinav that he does not try to understand her and always stops her from speaking her mind.
Rubina says that she stood with him even when Kavita Kaushik created a fiasco without questioning him once.
This irks Abhinav.
He tells her that she would sorry if he got evicted this week.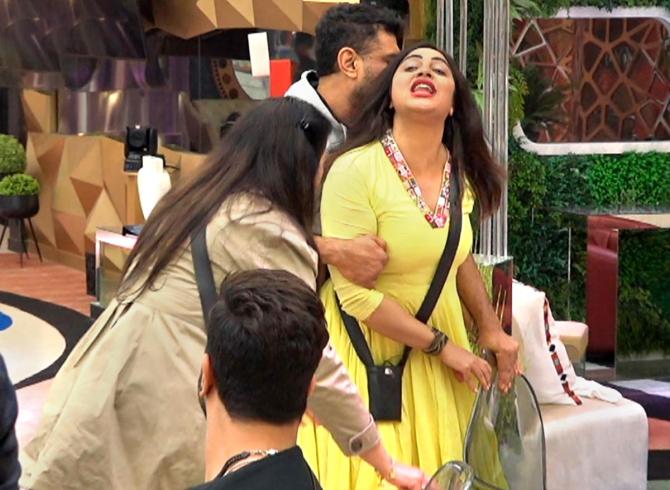 The next morning, the housemates wake up to a happy dance number, but the atmosphere changes when Arshi and Rubina lock horns once again.
After calling each other names and yelling, Arshi loses her cool and says that she will break a chair if Rubina talks in English again.
Within a few minutes, she does, leaving everyone shocked.
While Rahul and Aly Goni condemn Arshi's actions, Vikas Gupta and Sonali Phogat try to calm her down.
But it doesn't work as soon Arshi gets into a tiff with Rahul over breaking the chair.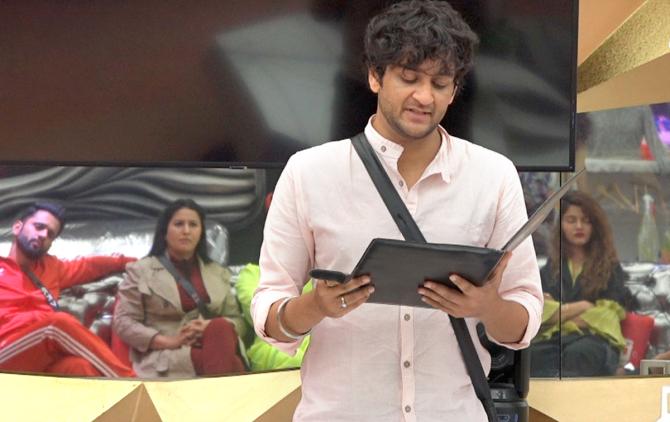 Bigg Boss gathers everyone in the living area and reprimands the housemates for constantly speaking in English.
He pulls up Arshi for damaging Bigg Boss property and punishes her by taking away her chance from participating in the captaincy task.
The captaincy task is then announced by Vikas.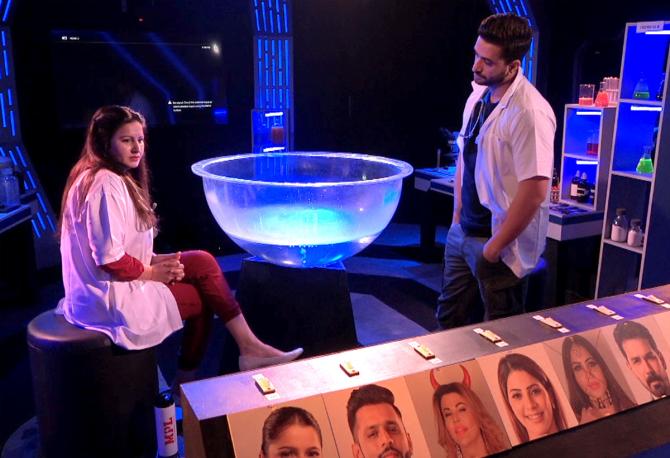 Rubina, Abhinav and Nikki decide to play together.
Arshi, on the other hand, no longer trusts her once upon a time good friend Aly Goni.
As the captaincy task begins, wherein the housemates are divided as scientists and mice, everyone gets pumped up to play the game.
But Nikki soon finds herself in a pickle as Aly betrays her during the task.
Nikki is out of the race and she gets really upset with Aly for backstabbing her.