Kashmera, Rakhi and Arshi target Nikki as they don't want her to become the captaincy contender.
The episode begins with Bigg Boss announcing the new captaincy task.
A duck park has been set-up in the garden area and the task will take place in three batches.
By the end of the task, there will be three contenders for captaincy.
Every time the quack-quack buzzer goes off, four housemates will enter the duck park, wearing a duck suit and will try to collect as much food as possible.
The contestant will most amount of food will win the round.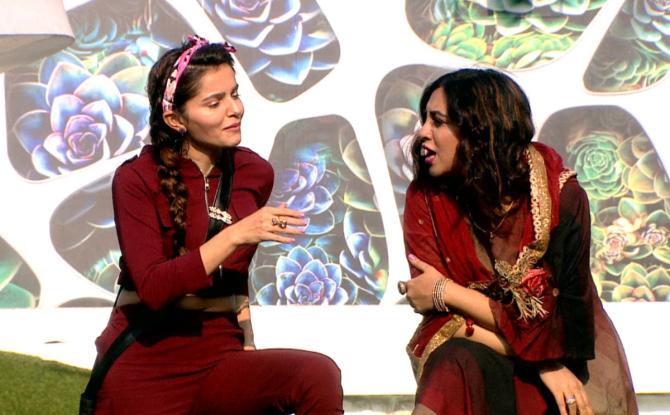 Abhinav asks Arshi to help him in the task and the latter starts flirting with him.
Soon Bigg Boss announces that Nikki Tamboli, Kashmera Shah, Rakhi Sawant and Arshi Khan will go in the batch and perform the duck task. Rubina Dilaik is asked to be the sanchalak.
Aly convinces everyone to let him be the feeder as he won't be biased while distributing food.
Manu Punjabi agrees and keep his views as well.
Before the task starts, Manu and Arshi get into a verbal spat.
During the first round, Kash, Rakhi and Arshi plan to target Nikki and stop her as they don't want her to become the captaincy contender.
Just when the buzzer rings, Kashmera and Arshi try to corner Nikki.
Kash and Nikki start fighting and push each other aggressively.
Rubina intervenes and yells at Kashmera for stopping Nikki.
Arshi jumps in and defends Kashmera. They get into an argument with Rubina.
Arshi says some nasty things to Rubina and the latter retaliates.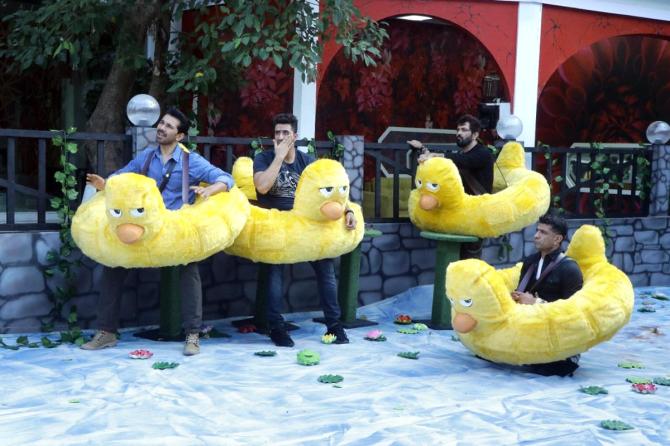 Kashmera and Nikki's fight turns intense, and the boys -- Aly, Abhinav and Rahul Mahajan -- express their disappointment over the ladies for ruining a fun task.
Arshi apologises to Rubina for using cuss words.
At the end of first round, Kashmera has most amount of food but Rubina declares Rakhi the winner as she played the game by the rules.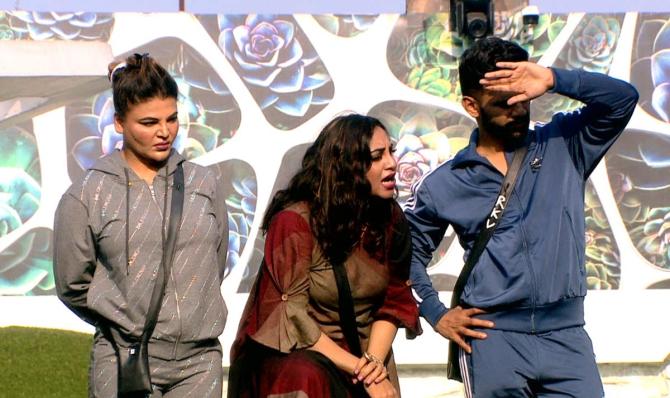 At night, Rakhi talks to Aly and Kashmera about Nikki and Manu's friendship.
Rakhi imitates Nikki, leaving everyone in splits.
The next morning, Rakhi and Nikki get into a spat, but the latter doesn't pay much heed.
When Rakhi says something unsavoury, Rubina tells her to take care of her language.
Nikki tells Rubina that Rakhi has been picking on her and using foul language.
Rahul asks Rakhi about her fight with Nikki and she explains her side of the story.
Aly and Jasmin also get into a spat because the latter is supporting Nikki for now. Rahul Vaidya tells them not to fight over a silly reason in the house.