Rahul Vaidya, Jaan Sanu Kumar and Nikki Tamboli join Pavitra Punia in the danger zone.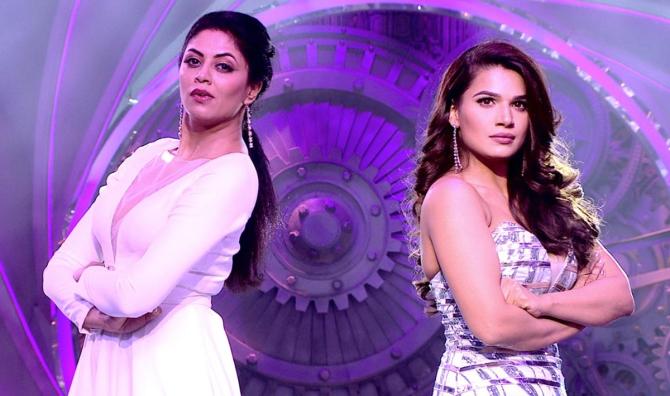 Bigg Boss 14 now has three wild card contestants: Kavita Kaushik, Naina Singh and Shardul Pandit.
In a surprising twist, Kavita becomes the captain of the house.
Monday's episode starts off with her distributing the daily chores to the housemates.
Nikki Tamboli tries to create chaos, insisting that Rubina Dilaik is not doing her duty properly but the latter doesn't entertain her.
Abhinav Shukla tells Nikki not to fight over petty issues with his wife or else he would keep annoying her.
For a change, it's fun to see Abhinav in action.
Rubina tells Kavita not to give any footage to Nikki as she is always trying to get attention.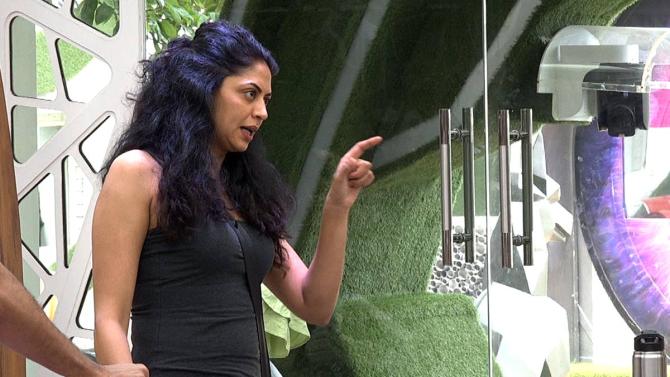 A little later, when Kavita is addressing everyone about the house rules, Bigg Boss intervenes to ask Shardul to not break them.
That's when the new captain of the house loses her cool.
Kavita reprimands Shardul for not following the rules.
Pavitra gets dragged into the fight as well.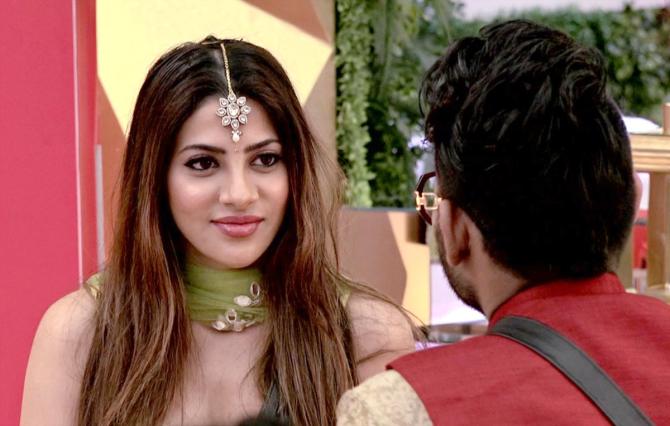 Later, Nikki and Jaan talk to each other, but the former is reluctant to rekindle their friendship.
Jaan warns Nikki to be careful with Rahul as he too didn't want her to become the captain.
Nikki narrates the entire conversation to Rahul and says she is no longer interested in being friends with him.
Together, they make fun of Jaan.
After a while, Jaan joins the duo and tries to talk to Nikki again.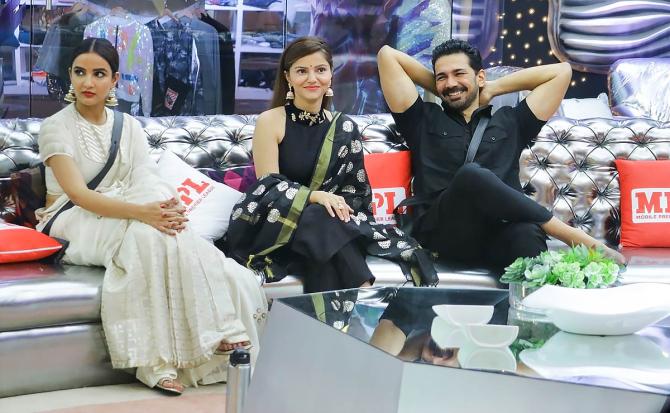 In the afternoon, Bigg Boss announces that it's time for the nominations.
Since Kavita is the captain, she is safe this week.
Also, the housemates cannot vote against Eijaz Khan or Pavitra Punia as they are already in the red zone.
The nomination task starts with Rubina and she targets Rahul and Nikki.
Jasmin nominates Rahul and Jaan.
Jaan nominates Nikki and Rahul.
Wild card entrant Shardul picks nominates Nishant Malkhani and Rubina stating they are tough completion.
Amidst the task, an heated argument erupts when Rahul nominates Jaan because of nepotism. His remark doesn't go down well with most of the housemates and they support Jaan.
Everyone feels the nepotism statement was uncalled for.
But Rahul sticks his ground, and also nominates Rubina.
Abhinav chooses Rahul and Nikki. The way Abhinav mimics Nikki is absolutely hilarious.
Nikki, of course, isn't happy and nominates Abhinav along with Nishant.
Nikki and Nishant get into a nasty spat during the task.
Wild card contestant Naina nominates Nikki and Jaan.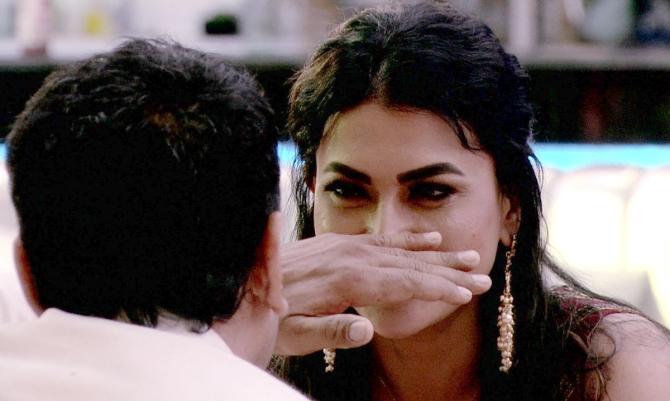 Eijaz and Pavitra get a chance to nominate, but they have to unanimously decide one name. They decide on Rahul.
As captain, Kavita gets a special power to save someone from the nominated contestants. She saves Eijaz and he is asked to come back to the Green Zone.
In the end, Rahul, Jaan, Nikki and Pavitra are declared in the danger zone.
Bigg Boss asks them to pack their luggage and move in the Red Zone along with Pavitra.