Rahul Vaidya gets a surprise visitor on Valentine's Day.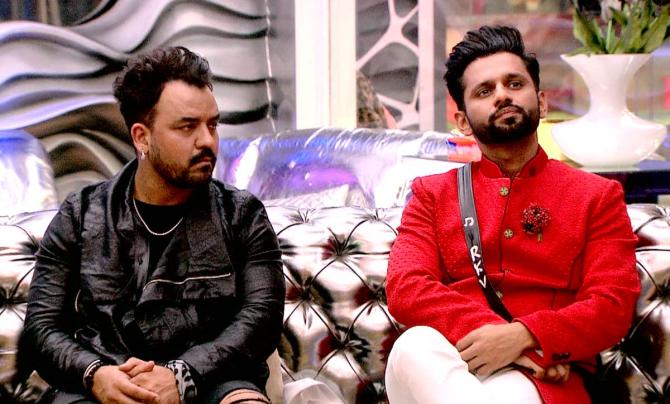 The last Weekend Ka Vaar episode kicks off with Salman Khan gracing the stage and announcing that the grand finale of Bigg Boss 14 will take place next week.
Salman then discusses the Ticket to Finale task. He lauds Rubina Dilaik and Nikki Tamboli for playing the game well and for supporting each other.
Rakhi Sawant is praised for her efforts for wanting to reach the finale.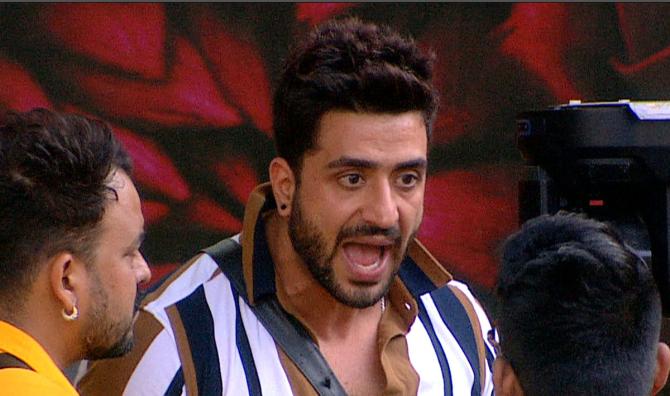 Salman asks Rahul Vaidya and Aly Goni why they bully Rakhi, and the former gets aggressive while defending himself.
Salman indirectly taunts him and tells Rahul to calm down.
Next, Salman fires Vindu Dara Singh for not demotivating Rakhi despite being his connection.
Khan also pulls up Aly for being rude to Jasmin Bhasin and showcasing her in bad light. Goni tries to defend himself but in vain.
The top six contestants are asked to rate themselves.
This leads to a heated discussion, and ultimately Rubina gets ranked at the number one position. Rahul takes the second spot, followed by Aly, Nikki, Rakhi and Devoleena.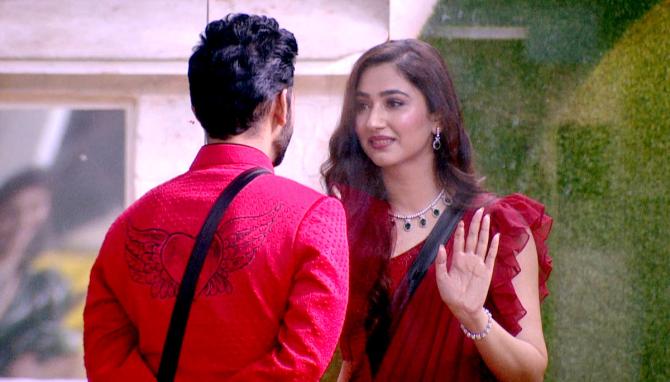 Sunday's episode turns out to be special as it is Valentine's Day and the housemates are in for a lot of surprises.
Rahul, Toshi Sabri and Jaan Sanu perform and entertain everyone.
Salman praises them, especially Jaan.
Rahul expresses his desire to meet his girlfriend Disha Parmar.
Salman teases him and says that she has gone and he can sort things out once he is out. Rahul is taken back and Salman continues talking to the housemates.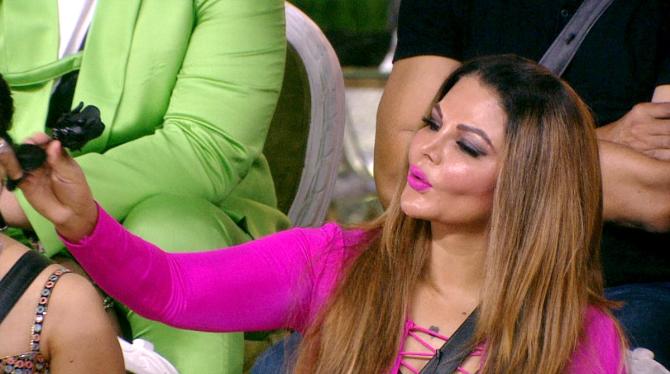 Salman asks the contestants to give a black rose to someone who has hurt them in the game.
Rubina and Aly give it to Rakhi.
Rakhi gives one to Rubina.
Rahul gives it to Nikki and Devoleena gives it to Rubina.
Nikki picks Aly.
Salman comes to back to Rahul and asks him to sing the song he wrote for Aly-Jasmin.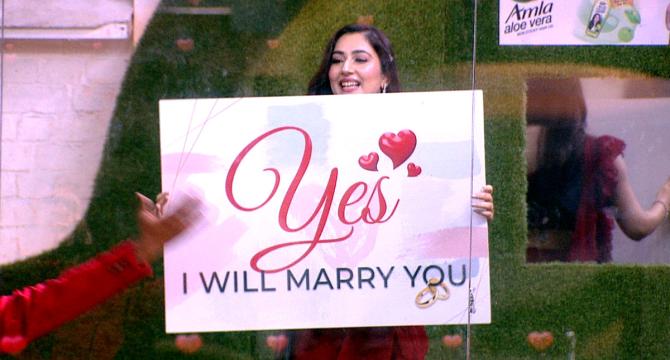 When he finishes, he gets a big surprise when Disha enters the house.
The lovebirds chat for a bit and then Rahul proposes her in front of everyone.
Disha says yes and all the housemates celebrate.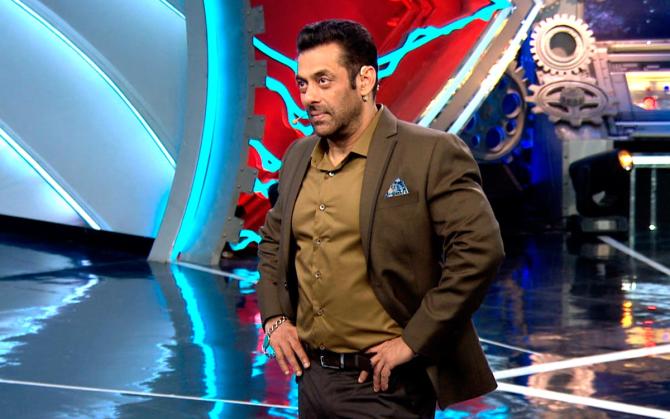 After her exit, Raghav Juyal arrives to entertain the housemates.
After some dance performances and masti, he leaves.
Salman announces that it's time for the connections to leave the house.
Then Salman gets serious about the eliminations.
He declares Aly is leaving but nobody believes him.
Salman then reveals it is Rubina who is evicted by the audience.
Everyone is shocked but Nikki refuses to believe.
At last, Salman says Devoleena is out, which means Eijaz Khan is out of the competition.
After Salman bids goodbye, the top five contestants get into a group hug for making it to the finale week.