Will Jaan Kumar Sanu get evicted this week?
Or will Kavita Kaushik leave the house once again?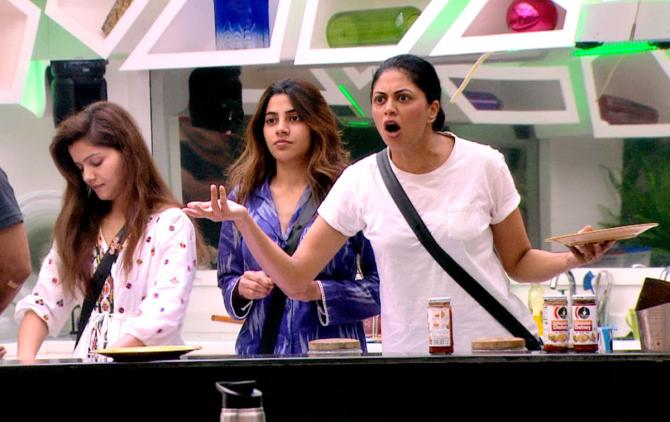 Monday's episode starts with Kavita Kaushik and Aly Goni getting into a heated argument, where the former says that everyone is playing in groups, including Aly.
Aly disagrees and says that Kavita is trying to make a group so that she can survive.
What starts as a conversation soon turns into a big showdown.
Kavita finally walks away from the scene, but ends up fighting with Jaan Kumar Sanu as the young singer passes a comment about the fight.
Later, Kavita gets emotional while venting out her anger in front of Rubina Dilaik and Rahul Vaidya.
They console her and ask her not to get bothered by what people say in the house.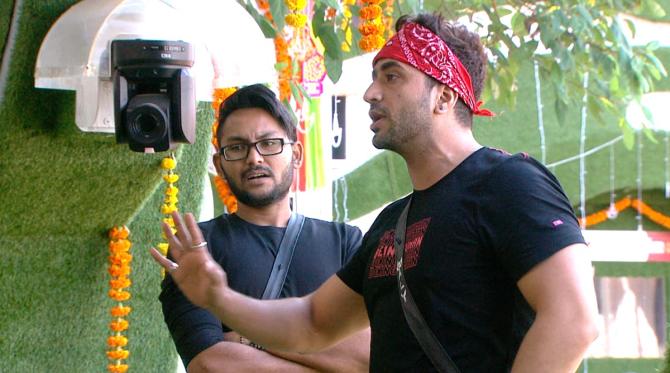 At night, Pavitra and Eijaz talk about their ever changing equation.
Pavitra is hurt that Eijaz always targets her during tasks and tells him upfront that she has no feelings for him anymore.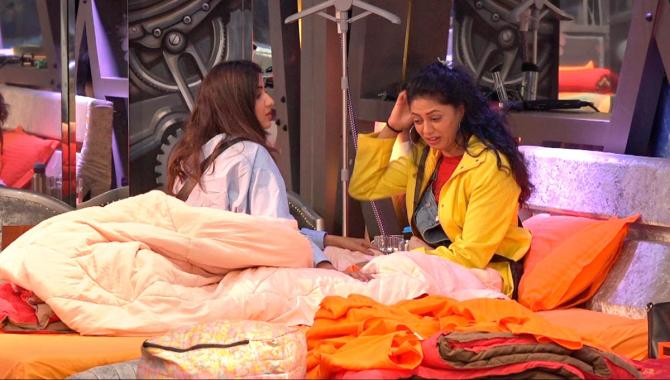 The next morning, Rubina and Abhinav Shukla get into a small fight and Jasmin Bhasin joins in by saying Rubina does kitkit over everything thing.
While Shukla is just making fun of his wife, she later tells him to not joke around when he actually means to say something seriously, especially with Jasmin around.
Rubina also discusses about how Jasmin discussed the superiority complex issue with Rahul Vaidya behind her back.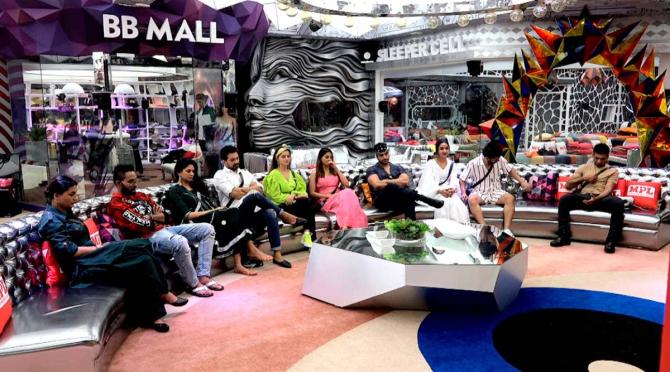 Soon Bigg Boss announces it's time for the nominations, but this week, not all housemates will get a chance to participate in the task.
Since Aly is the captain, he is safe and gets to nominate six contestants.
Aly picks Kavita, Abhinav, Jaan, Nikki, Rubina and Eijaz.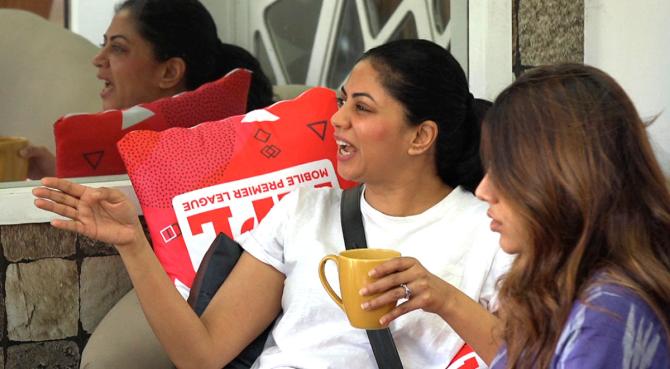 Before exiting the nomination task, Aly is asked to pick someone who can participate in the nominations and he picks Abhinav.
Abhinav is asked to save someone and he chooses Rubina. He nominates Rahul in her place.
Abhinav then picks Jasmin to participate in the task.
Pavitra tries to convince Jasmin not to nominate her.
When Bigg Boss asks Jasmin to save someone, she chooses Abhinav and nominates Pavitra.
She picks Rahul to participate in the task.
Nikki talks to Rahul and asks him to save her. But he is s hurt when he learns that Nikki had told Pavitra she shouldn't have sacrificed her clothes to save him during the last nomination task.
Nikki accepts her mistake but maintains that she wants to be friends with Rahul.
Rahul saves Pavitra and nominates Rubina instead.
He then picks Pavitra to participate in the task.
Pavitra saves Rahul and nominates Jasmin.
With that, Kavita, Jaan, Nikki, Rubina, Eijaz and Jasmin are in the danger zone this week.