Jasmin confesses her love for Aly Goni and can't stop blushing!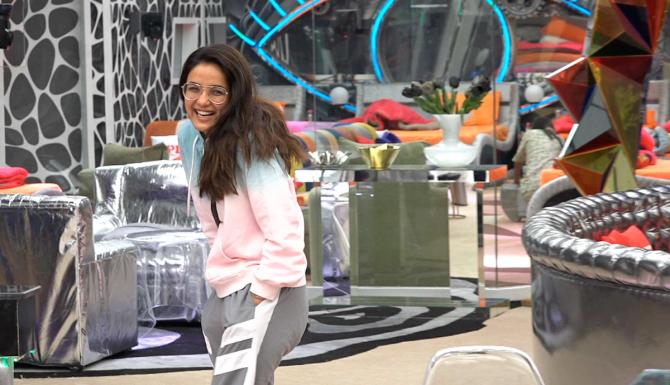 Bigg Boss welcomes Vikas Gupta in the game and reminds him about completing three challenges in the next three days in order to win special powers.
Gupta enters the house from the Confession Room and greets everyone.
He teases Eijaz with Pavitra Punia and tells Abhinav that he should have given his chair to Jasmin Bhasin in the Shark Attack task.
While talking to Vikas, Jasmin confesses her love for Aly Goni and starts blushing.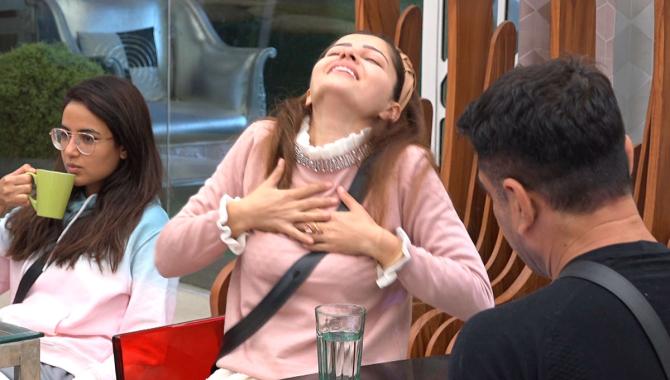 The housemates are surprised when a message suddenly pops up on the screen.
The message is for Abhinav and he guesses that Rakhi Sawant has arrived.
But it Is Kashmera Shah and she has a message for Eijaz, Jasmin and Rubina as well.
Jasmin gets offended when Kashmera calls her mastermind for sending Aly out of the house.
Jasmin reveals she HAS been in a relationship with Aly for three years.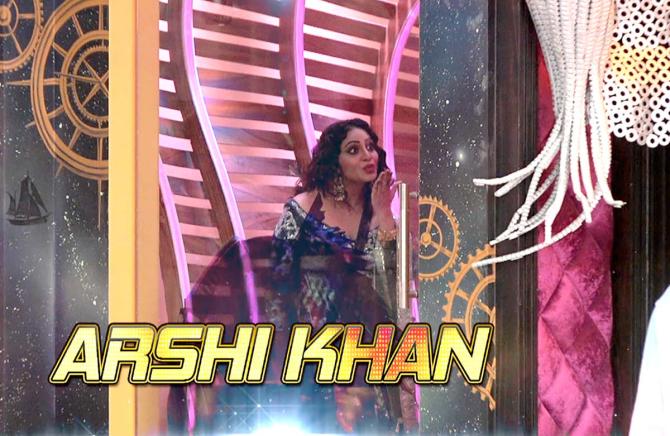 The next morning, Arshi Khan makes a dhamakedaar entry and straightaway starts flirting with Abhinav.
She enjoys poking fun at Vikas Gupta and greets the rest of the housemates.
The contestants are curious to know what went wrong between Vikas and Arshi. When they participated in Bigg Boss 11, they came out of the show being good friends. But now, apparently, all is not well between them.
Arshi continues to pick on Vikas and they start bickering.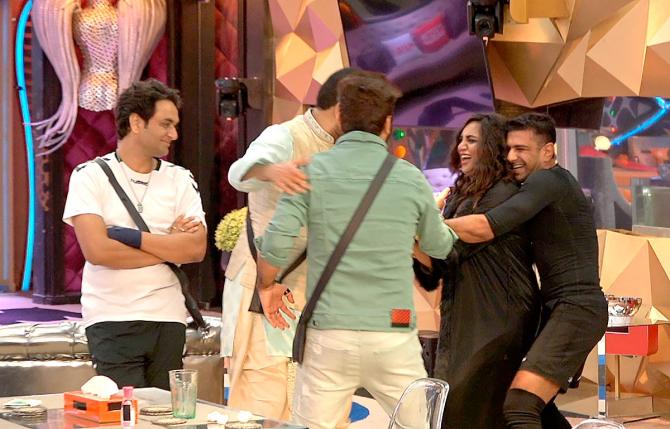 Later, Vikas tries his best to get Abhinav and Rubina to fight in front of the housemates. He tells them not to show their unity in front of the others as everyone will then target them.
He asks the couple to disagree and fight a little so that contestants think they are playing individually.
In the evening, Manu Punjabi arrives.
He greets everyone nicely and even compliments Rubina for looking prettier in person.
Manu chats with everyone and discusses a few incidents that happened in the house.
Abhinav and Rubina are irked when Jasmin indirectly taunts them. She also gets into a heated argument with Eijaz Khan.
At night, Rahul Mahajan makes an entry. He arrives with a placard that says 'Ek Din Ka Raja'.
Everyone laughs and welcome him.
For a change, everybody in the house is happy and having fun.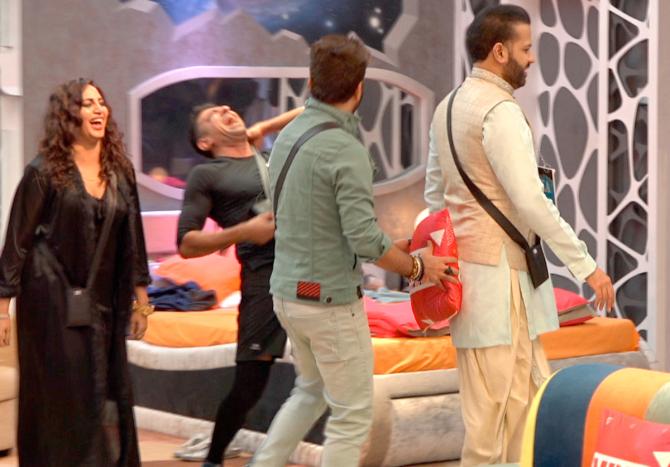 Soon everyone gathers in the living area.
Vikas and Manu reveal their observations regarding Abhinav and Rubina. This leads to a disagreement between the husband-wife duo and Vikas succeeds in his task.
At night, Gupta disturbs those who are sleeping and continues succeeding in his task.