Salman wonders whether Aly Goni has found a best friend in Sonali Phogat!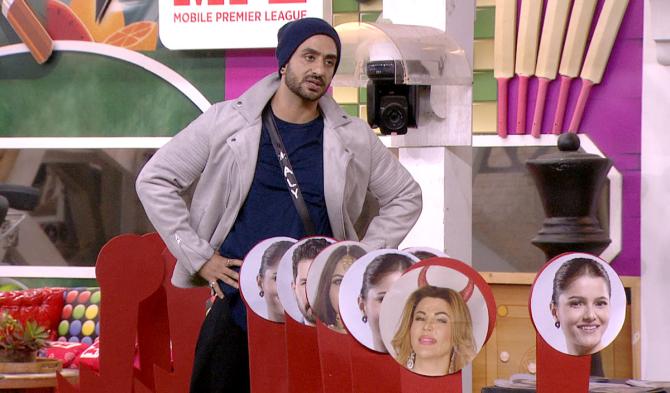 Monday's episode begins with Salman Khan gracing the stage unexpectedly and announcing that it Is a special nomination episode.
He talks to contestants about Jasmin Bhasin's eviction and how everyone got emotional.
Salman turns to Aly Goni and states that he has now found a best friend in fellow housemate Sonali Phogat.
Salman also pulls Eijaz Khan and Rakhi Sawant's leg which is hilarious.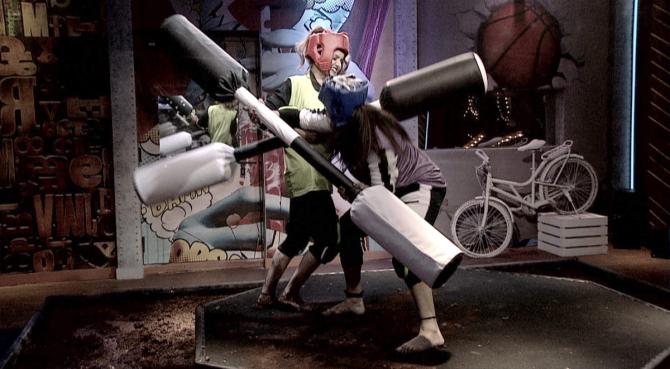 Then, the superstar host announces that it is time for the season's first Sultani Akhada.
Salman chooses Rubina to fight with Arshi Khan for obvious reasons.
While the actress gives her best, Arshi wins.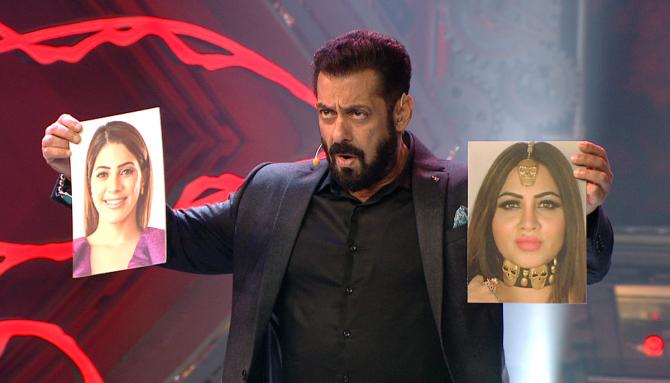 Next, Salman asks the contestants to name one person for whom they want to make the journey difficult going ahead.
Most of the housemates vote for Rubina.
Sonali targets Nikki Tamboli whereas the latter chooses Abhinav Shukla.
Vikas Gupta picks Arshi and Aly targets Rakhi as she wanted him and Jasmin to part ways.
Coming to the husband-wife duo, Abhinav names Eijaz and Rubina picks Nikki.
The task leads to a lot of arguments and yelling, but Salman has more in store.
He declares that it's time for nominations and all of them will participate in the task in front of him.
Since Rakhi is the captain, she has the power to save someone and she chooses Abhinav Shukla.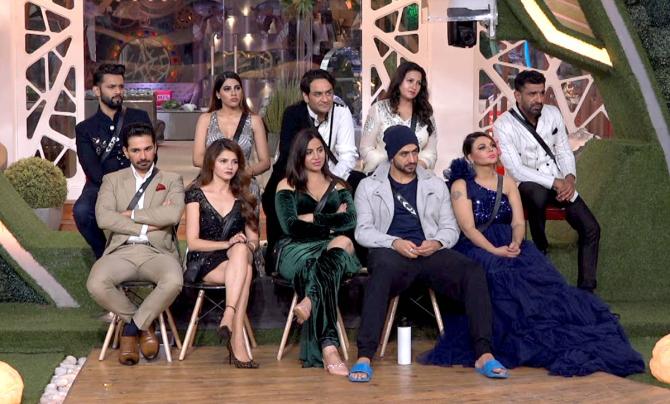 The nomination task begins.
Vikas and Rubina have go into the theatre room and nominate either Aly Goni or Rahul Vaidya. They argue a lot and eventually end up saving Aly and nominating Rahul.
Next, Eijaz Khan and Sonali Phogat are asked to nominate and they stick to Rubina Dilaik.
Nikki and Arshi save Eijaz and nominate Sonali.
Aly and Rahul are given a choice between Arshi and Nikki. They save the former and nominate the latter.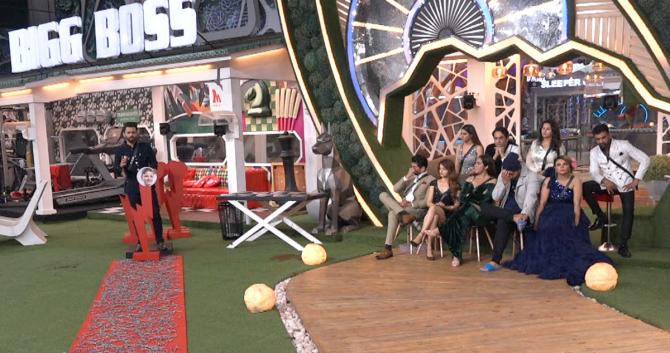 With that, Rahul, Rubina, Sonali and Nikki are nominated for this week.
Salman bids adieu and the housemates get back to the grind.