Is Rakhi's attraction towards Abhinav real or a mere strategy?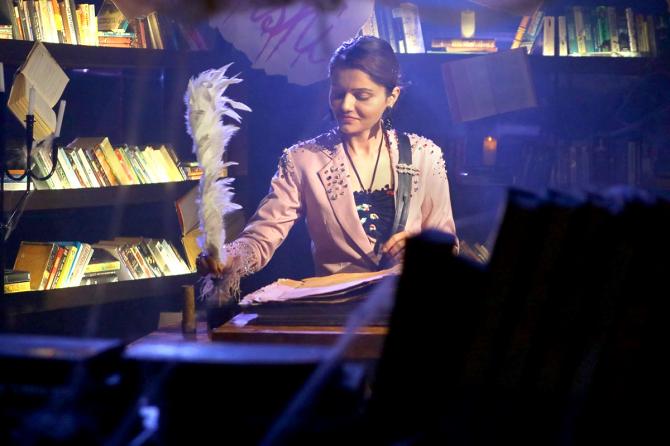 Bigg Boss 14 continues with the nomination task, with Rubina going in first.
She writes Abhinav's name and reveals her reason.
Abhinav, Rakhi and Arshi follow the task, but do not tear Abhinav's name. This means they want to save him.
In fact, Rakhi gets emotional seeing Abhinav's name and says she will not let her differences come in the way of nominations.
Her decision to save Abhi doesn't go down well with her new allies, Rahul and Aly.
They also taunt Arshi for saving Abhinav instead of them.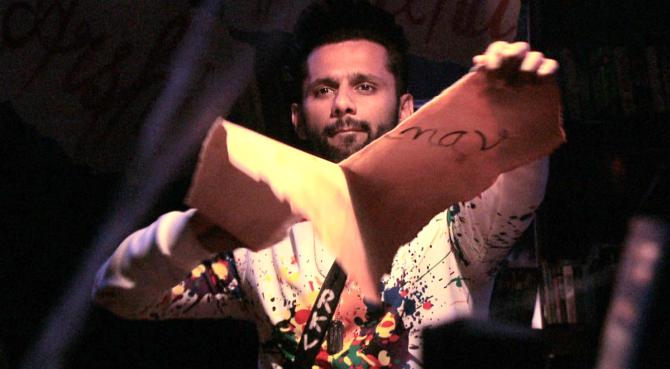 When it is Rahul's turn, he tears Abhi's name calling him 'mentally unstable'.
Aly goes in next and writes Rahul's name.
Both Nikki and Devoleena let his name stay, thus saving Rahul from the nominations.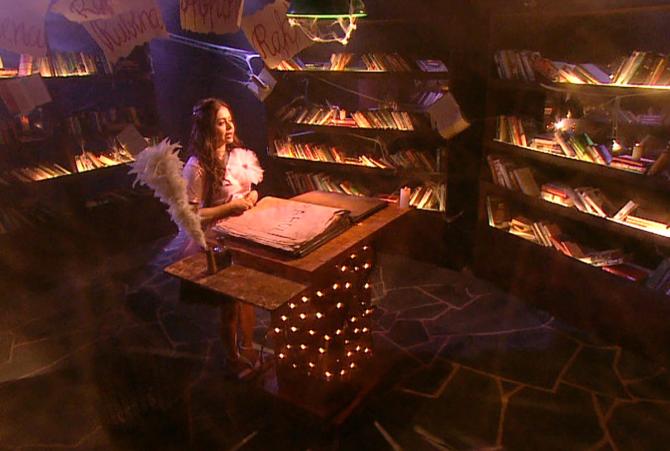 Abhinav is surprised that Rakhi saved him.
Rakhi explains that she could not tear his name because she cared about his dream and wants to see him continue in the game.
But she says the enmity between them will continue.
Abhinav corrects her saying there is no animosity between them.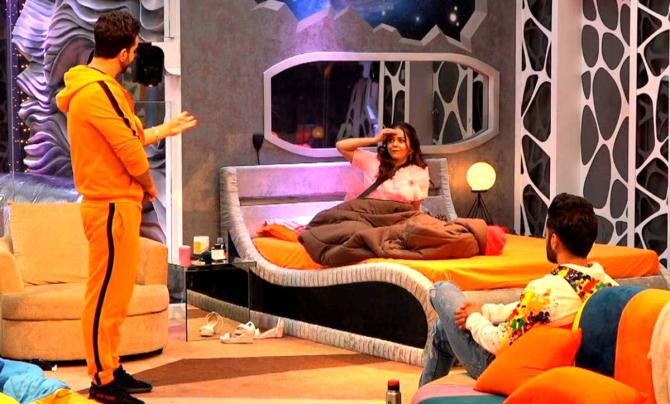 Meanwhile, Rahul politely requests Arshi not to mess with Devo because she cannot handle provocations like the other housemates.
Rakhi agrees and tells Arshi to stay away from her as well.
In the garden area, Rakhi is seen warming up to Devo about her feelings for Abhinav. She says she will never create a rift between the couple but if Abhinav is interested, we'll never know.
She later also opens up about her broken marriage, how she has frozen her eggs and dreams to be a mother some day.
Seeing her get emotional, the other housemates laugh thinking she's pulling some new trick for entertainment.
Devo advises Rakhi not to lose her guard before people who don't value her emotions.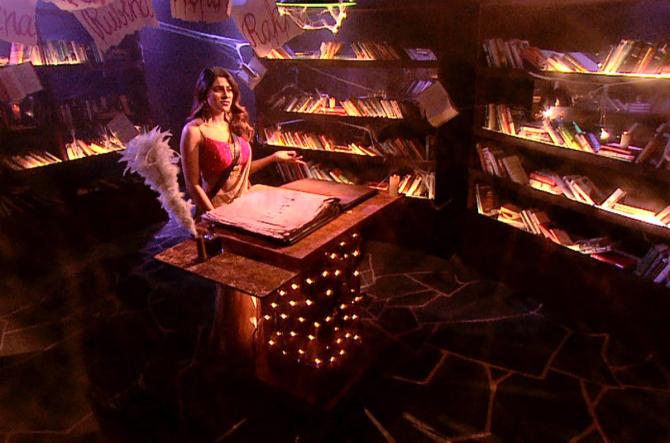 A new task called Share Market is announced between Aly and Abhinav.
Housemates, who are charge of the respective departments, will need to trade their points between Aly and Abhinav to pick a winner; four members from the winning team will get ticket to BB mall and other goodies.
Abhinav-Rubina try to convince Arshi and Devo to support Abhinav.
Similarly, Rahul talks to Rakhi to pick Aly over Abhinav this time.
But like the housemates discussed earlier, it's hard to tell if Rakhi will make the right choices.
Ultimately, she does what she feels is right at the moment because no one understands the show as well as her.
Which also brings us to the question: Is Rakhi's attraction towards Abhinav real or a mere strategy?