The 23 year old seems smitten.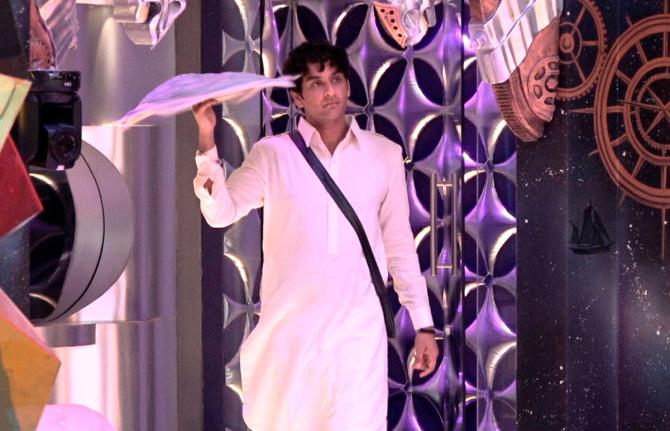 Tuesday's episode begins with Vikas Gupta making a grand comeback in the house.
Rubina Dilaik, Abhinav Shukla and Jasmin Bhasin are happy to see him back.
Arshi, however, is shocked and tries to strike a conversation with him by asking if he needs tea. He refuses and continues to chat with the housemates.
He thanks Jasmin for trying to take a stand for him and tells Rahul Vaidya that he has something for him which his alleged girlfriend Disha Parmar has sent.
Vikas also has a word with Abhinav and clearly tells him that no one really supports him because he doesn't take a stand for himself.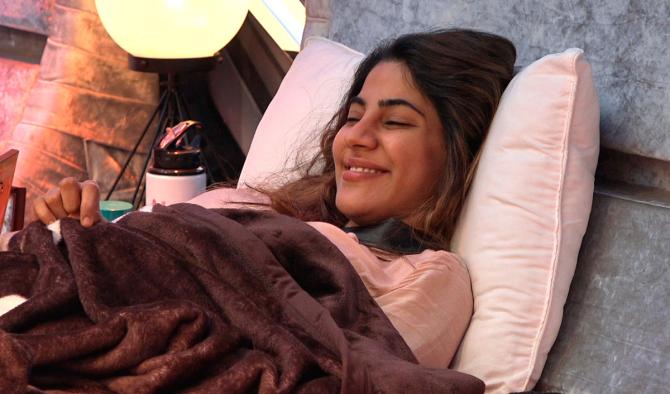 At night, Nikki Tamboli and Rakhi Sawant discuss Aly and Jasmin in the bedroom area.
Nikki confesses that she likes Aly and believes that Jasmin is his close friend and nothing more.
Rakhi disagrees and says they have feeling for each other and it's very evident.
But she tells Nikki not to give up if she actually likes Aly.
Hearing this, Nikki starts blushing.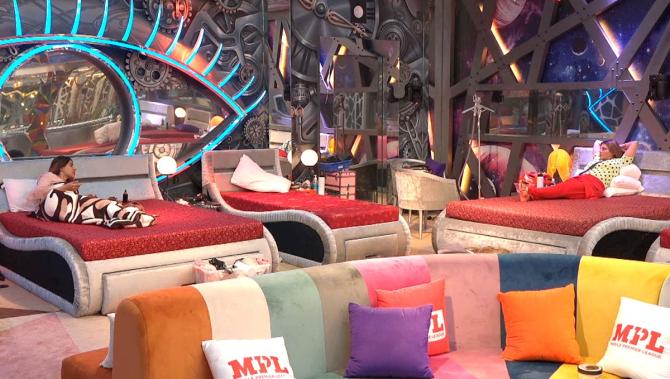 Arshi tries once again to talk to Vikas, but he doesn't pay heed.
Rakhi tells Aly what Nikki said to her but he makes it clear that he only likes Jasmin.
The next morning, Arshi is hell bent on ruining Rubina's captaincy and continues to sleep citing back issues. But that isn't true and she clarifies the same when Rubina requests Bigg Boss to send medical help for her if needed.
Everyone is surprised when Sonali Phogat enters the house as the new wild card contestant.
The housemates welcome her and try to make her feel comfortable.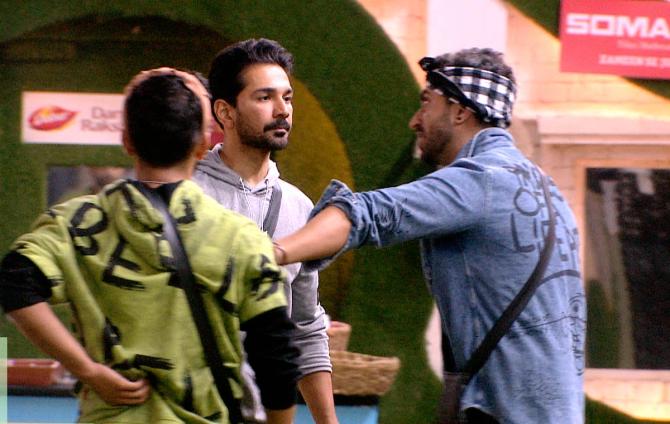 Arshi asks Rubina to go check on Vikas as he has been sleeping in the washroom. She creates unnecessary drama, but the situation turns out funny.
Soon Bigg Boss announces that it's time for the new captaincy task called Hot Air Balloon.
Rahul wants to become the captain and asks Aly, Jasmin, Nikki and Rakhi to support him in the task.
Abhinav asks Aly about the captaincy and the latter states that he wants Rahul to win this time.
Abhinav is shocked and tries to convince Aly to make him the captain but his efforts go in vain.
Abhinav then asks Jasmin and she agrees to help him. They decide to take Eijaz out in the first round.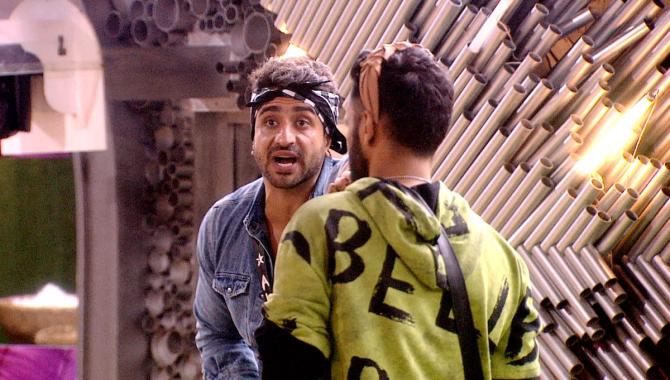 When the buzzer rings, Jasmin is asked to hop into the hot air balloon.
The other contestants have to tie a bag around the hot air balloon with the name of the person they don't want to see as captain.
Jasmin asks Eijaz to convince her to not oust him from the captaincy race. But their conversation turns into a war of words.
As the first round ends, Jasmin throws Eijaz's bag in the pool and he's out of the captaincy race.
Rahul wants Rubina out and convinces others to also tie her bag around the hot air balloon.
When the buzzer rings, Eijaz hops onto the hot air balloon.
Abhinav asks Aly not to tie Rubina's or his bag. But he says that Rahul Vaidya is going to tie Rubina's bag and she will be out anyways whether he does it or not.
Rubina is surprised and confronts Jasmin and Eijaz. But it's too late as the round comes to an end and Eijaz throws Rubina out of the captaincy race.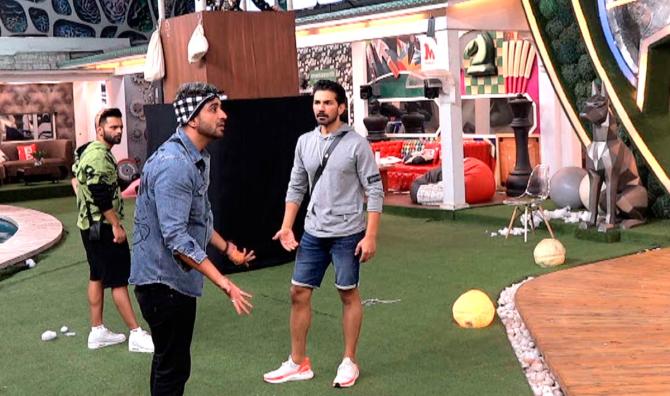 For the third round, Abhinav is asked to get on the hot air balloon.
He wants Rahul out, but Rubina asks him to throw Aly's bag.
Elsewhere, Rahul Vaidya and Vikas get into an heated argument because of the task. Before both of them can sort it out, the balloon takes off and Abhinav throws Aly's bag in the pool which surprises everyone.
Will Rahul succeed in becoming the new captain or will Abhinav spoil his strategy?