Rakhi Sawant gets filmi with Abhinav Shukla!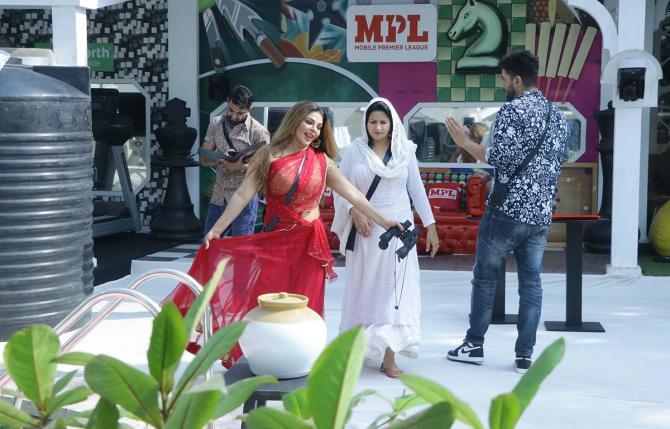 Wednesday's episode begins with Rubina Dilaik and Eijaz Khan getting into an argument, as the former stands by Rakhi Sawant.
Rakhi's coffee is stolen, and she gets annoyed.
She asks who took it.
Amidst all this, Rubina and Rahul Vaidya get into a spat too.
Looking at the scenario, Arshi Khan says that Rubina is looking like a captain, not Rakhi.
After Rubina, Rakhi gets into a fight with Eijaz regarding doing the house duties.
Rakhi breaks down and says she made a mistake by becoming the captain.
Sonali Phogat tries to calm down Rakhi and asks Eijaz to talk it out with her but he refuses.
Later, Sonali chats with Aly Goni and they discuss her feelings for him.
Aly says he respects her feelings.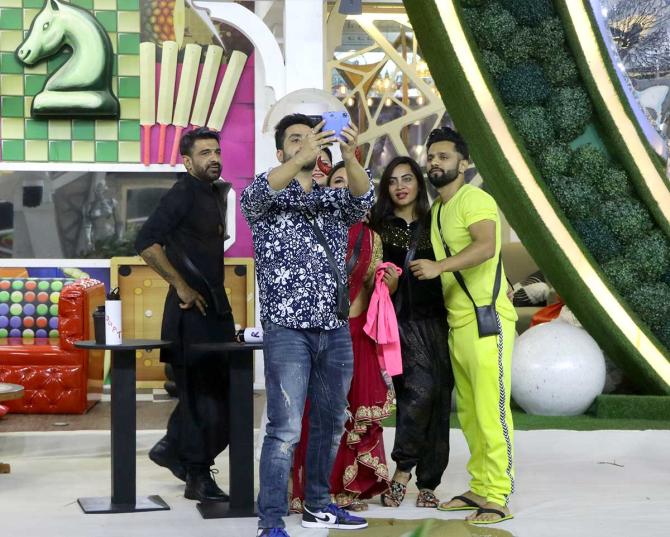 The next morning, when Arshi says that Sonali expressed her feelings to Aly, Sonali makes it clear it is nothing serious.
Rakhi tells Sonali there is nothing wrong in liking someone.
Aly talks to Rubina about Sonali and later asks Arshi to not talk about the topic at all.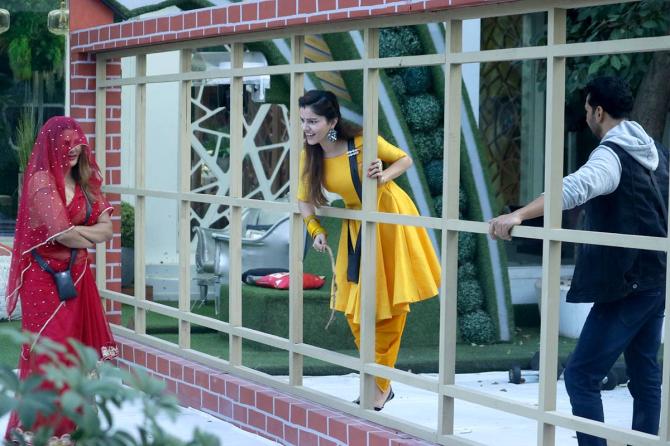 Bigg Boss announces a new captaincy task wherein housemates are divided as Abhinav and Rakhi's family members.
While Rakhi has to click photographs of Abhinav, the latter's family members have to build a wall so that Rakhi is unable to do so.
Rakhi's family members have to destroy the wall and help her.
Throughout the task, Rakhi entertains everyone and flirts with Abhinav in true filmi style.
Vikas Gupta hides the camera, leading to a lot of confusion and fighting.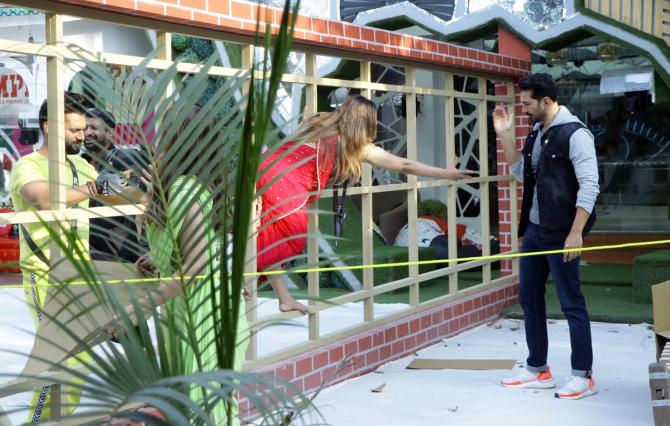 When Rakhi's team finds out the camera is missing, everyone loses their cool, especially Aly.
A blame game starts about who is hiding the camera, while Aly checks the store room.
Bigg Boss announces that Rakhi's team has won the first round as Abhinav's family members broke the rules by hiding the camera.
The episode ends with Abhinav winning the second round.