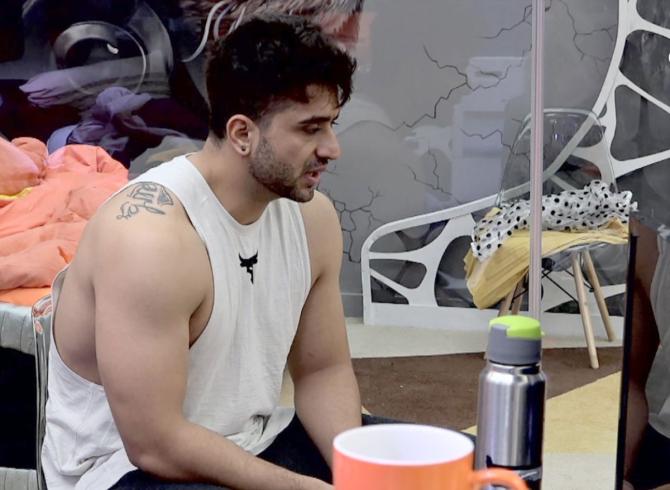 Day 37 on Bigg Boss 14 begins with Aly Goni losing his cool, as he no longer wants to stay alone inside a room.
Aly starts shouting that he will break everything if Bigg Boss does not allow him to join the other contestants.
Jasmin Bhasin and Kavita Kaushik try to calm him down, but they fail.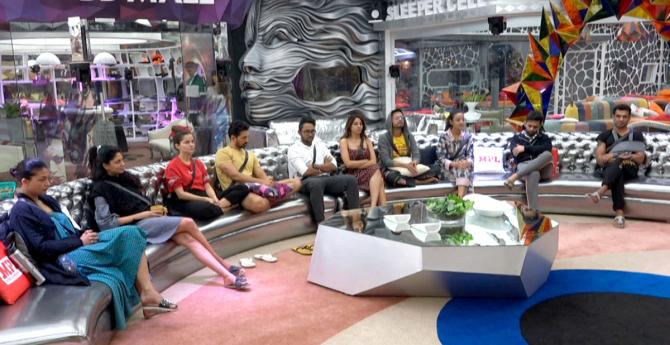 A little later, Bigg Boss asks everyone to gather in the living area and a surprising announcement is made.
There is no Red Zone anymore, but Bigg Boss declares that the game is going to get tougher from here on.
Aly gets pulled up for his behaviour and Bigg Boss states that he was kept isolated in a room as a safety protocol due to the ongoing pandemic.
Since Aly's COVID report is negative, Bigg Boss finally asks him to join the other housemates in the house.
Everyone is happy, especially Jasmin.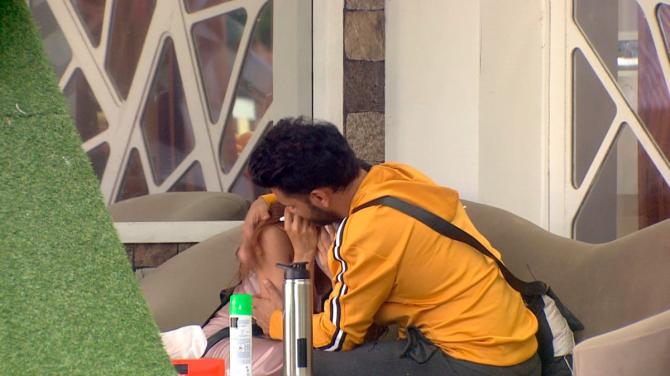 In the garden area, Rahul Vaidya and Nikki Tamboli have a chat.
The actress gets hurt when Rahul says that he feels neutral about Nikki and doesn't really consider her good friend.
Ms Tamboli cries and Rahul consoles her saying he didn't mean to hurt her feelings.
On the other hand, Nikki is upset with Eijaz for trying to create a misunderstanding between her and Jaan Kumar Sanu. She confronts him and they get into a spat.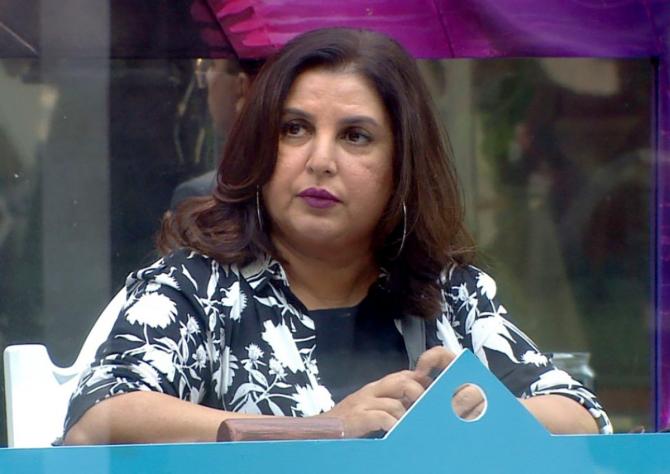 Soon everyone is excited as Farah Khan enters the house along with journalists, Amith Tyagi and Charul Malik.
Farah reveals one of the housemates will get nominated for eviction by the end of the new task, Bigg Boss Ki Adalat.
Eijaz is the first one to be called on the witness box.
He is asked about his equation with Pavitra Punia, his friendship with Kavita Kaushik and how he manages to be so patient in the house with most of the contestants targeting him.
Eijaz answers all the question and later, Farah asks him to patch up with Pavitra and they hug it out.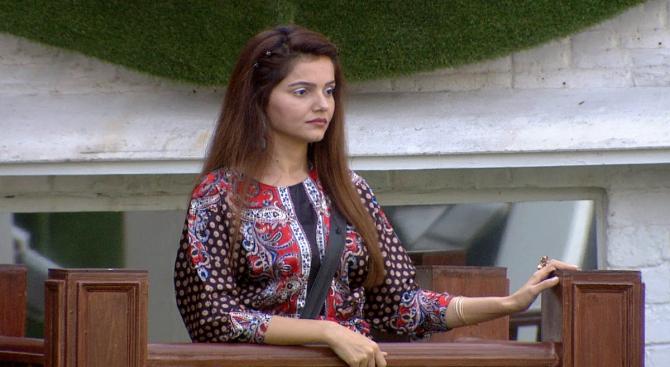 Rubina Dilaik is next.
She is asked about her fight with Bigg Boss and why she only looks fired up and enthusiastic in the tasks, but not otherwise.
Rubina explains herself and Farah asks her to mingle with more people in the house, not just her hubby Abhinav.
She tells both of them to play the game individually.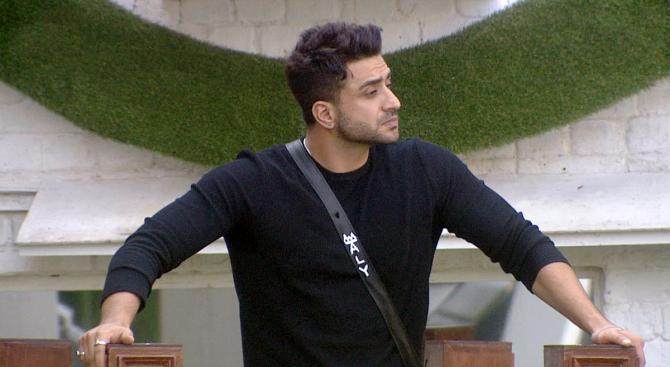 Then Aly Goni takes centrestage.
He is asked about Jasmin being Rubina's puppet in the show initially and now his puppet.
Farah says that Jasmin is only following what he says to her and that's why she even apologised to Eijaz.
Aly defends his bestie well.
When asked who is playing the game well, he picks Rahul Vaidya, as he feels the talented singer knows exactly what to do in the show.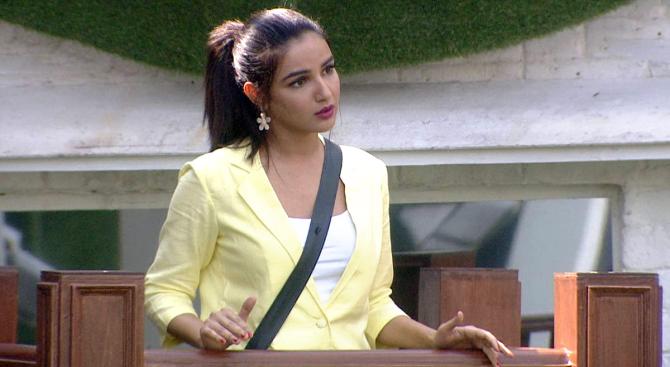 Pavitra and Jasmin are next to grace the witness stand.
While Pavitra is asked if her aggression is fake, Farah wants to know why Jasmin hasn't been active after the first two weeks.
Pavitra clarifies that her aggression isn't fake, but she did overreact when Eijaz saved Jasmin, as her feelings got hurt.
She accepts her mistake and says she shouldn't have behaved so badly with Eijaz.
Jasmin states she did lost her way after the whole fight with Rahul, but now she is back to being herself and ready to entertain the audience.
When Farah asks Jasmin if she was hurt when Nikki became the first confirmed contestant, she disagrees and says she was actually upset because Nikki said something nasty to her.
Farah also asks Jasmin about disrespecting Eijaz time and again.
To this, Jasmin points out that she never intends to hurt his feelings and that Eijaz also gives it back to people when they say something to him.
Jasmin stands her ground and says that no one in the house is innocent, including Eijaz.
At the end, Farah tells them to sort out their issues.
Before the episode ends, Nikki Tamboli stands in the witness box.
Farah says she loved her in the first week or two, but now even she is becoming repetitive and is playing safe like the other housemates.