Meanwhile, Jaan gets evicted.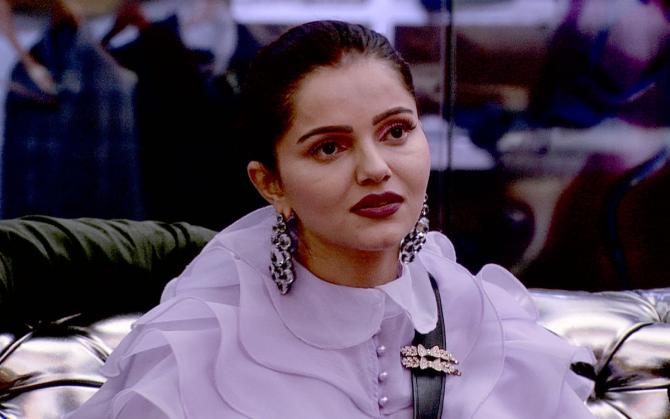 Salman Khan asks everyone to name four contestants who make friends just for their benefit. Nikki, Jaan, Eijaz and Pavitra receive the majority of the votes.
But Salman says their prediction is only half correct.
He reveals that instead of Eijaz and Nikki, it should be Aly and Abhinav.
Salman advises Aly to play the game on the front foot, asks Pavitra who is her priority in the game and tells Abhinav to stop trying to save Rubina in every task.
He tells Abhinav to play his own game because Rubina is a strong contender and doesn't need any saving.
Salman speaks to Jaan regarding his friendships in the house and later asks Nikki to throw some light on the same.
Rubina gets emotional when Salman talks about her equation with Abhinav in the house.
Before Salman exits, he declares that Jasmin, Kavita and Nikki are safe.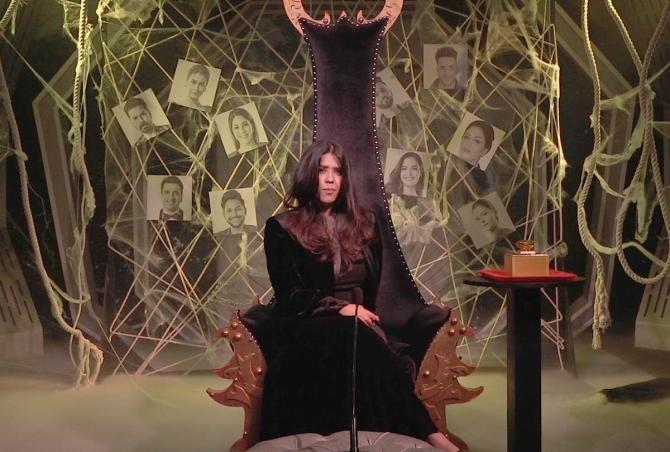 Then Ekta Kapoor takes over the show and tells everyone to buckle up for the remaining game.
Ekta reveals that the housemates can earn an immunity stone by impressing her.
She gives them a revenge task wherein contestants have to apply foam on people they want to take revenge from.
The task brings out the worst side in some of the housemates but it's Rubina and Rahul who impress Ekta.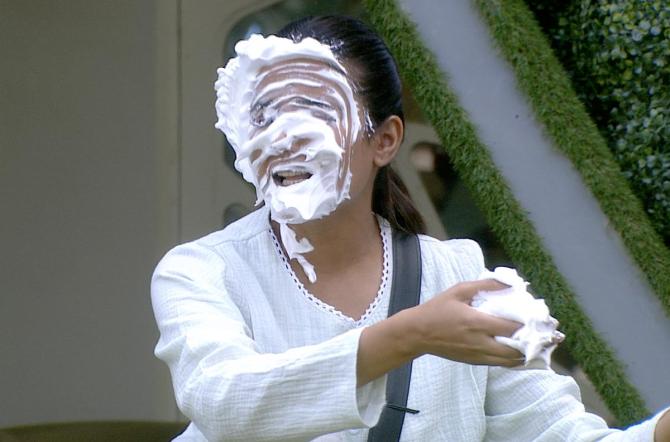 Ekta then gives another task to the contestants.
They have to decide who should leave the house in which week.
While most of them think Jaan and Kavita won't survive, they also feel Rubina, Jasmin, Aly and Eijaz will go to the finale week.
After the task, Salman welcomes Ekta on stage.
She announces a task and says the contestants will now enact each other.
Kavita and Rubina are asked to play Eijaz and Pavitra respectively. They recreate the nomination task where Eijaz had made a sacrifice for Pavitra.
Both actresses are bang on with their acting, especially Rubina. Even Salman is impressed.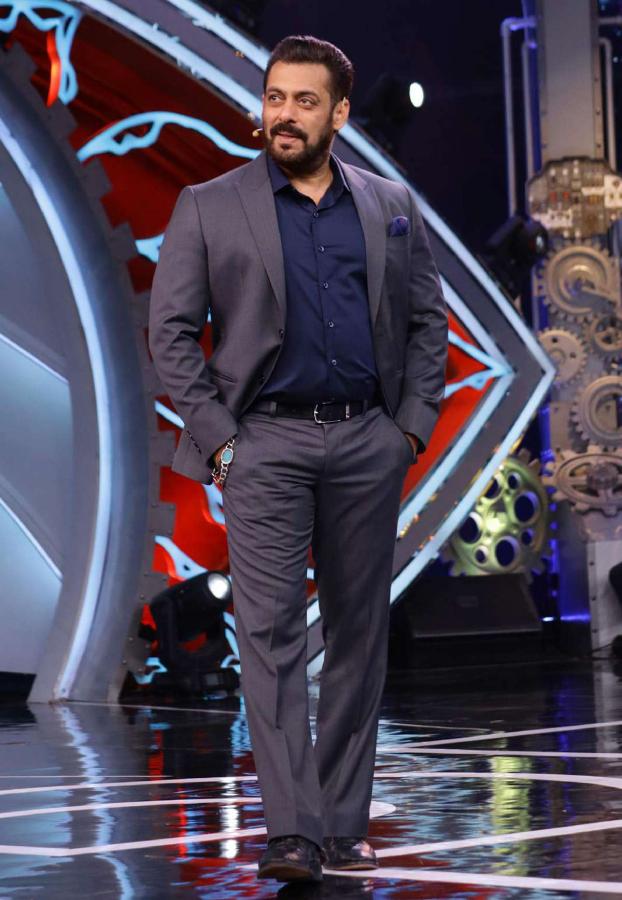 Jasmin mimics Abhinav whereas the latter is asked to act like Nikki while Jaan plays himself.
Aly and Rahul are asked to recreate Kavita and Eijaz's kitchen fight. The segment is hilarious.
In the end, Ekta reveals that Rubina has won the immunity stone.
Sumeet Vyas, Divyendu Sharma, Darshan Raval and Heli Daaruwala enter the show.
Finally, Salman announces that Jaan is evicted this week.