Rubina Dilaik is having a difficult time with husband Abhinav Shukla in the house.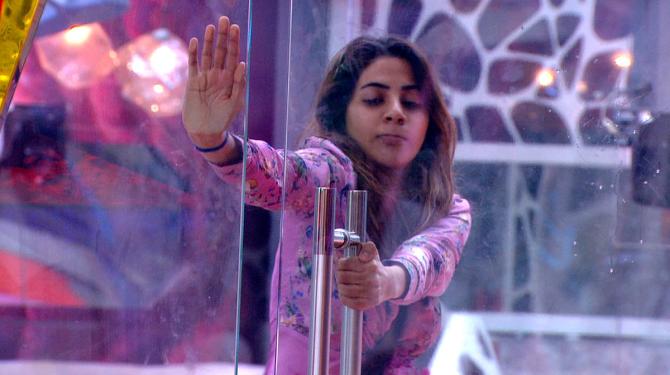 The episode begins with housemates arguing over food and sleeping arrangements after the first two rounds of the new captaincy task.
Since Rubina Dilaik's team won the bedroom area, they have to decide whether to let anyone sleep inside or not.
Nikki Tamboli has fever and so Eijaz Khan tells his team members that they should let her sleep inside.
Eijaz calls Nikki inside, but instead of sleeping, she starts collecting her makeup items.
Abhinav Shukla and Rubina get angry and try to stop her, but she doesn't listen. They ask Eijaz to solve the problem as he was the one who got Nikki inside.
All this drama leads to an argument between Abhinav, Rubina, Jasmin Bhasin and Aly Goni.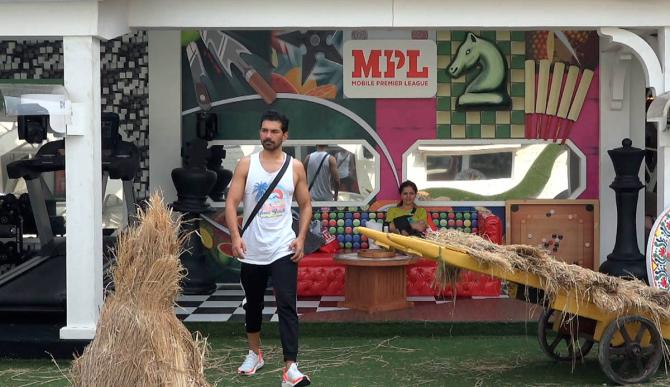 When Nikki doesn't listen, Abhinav goes to the kitchen to make tea which is against the rules as the kitchen area is with Jasmin's team.
When Jasmin tries to stop him, they get into a spat.
AlY loses his cool and tells Jasmin that he will remember what Abhinav has done.
Since no one is able to sleep because of Nikki, Kavita Kaushik, as a captain, asks her to leave the bedroom.
But Nikki doesn't budge.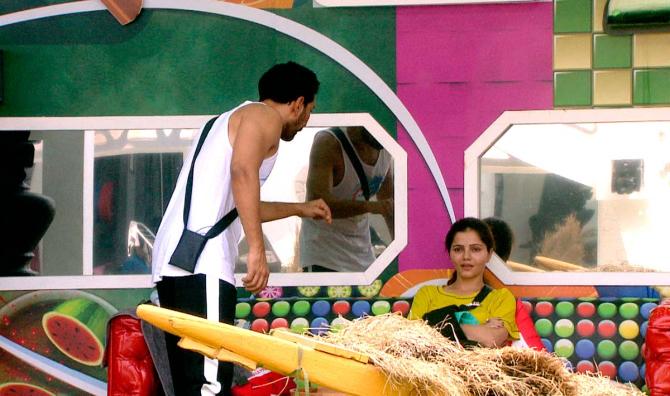 The next morning, Rubina and Abhinav don't let Nikki leave the bedroom area, leading to another argument.
Rubina and Abhinav get into an disagreement about her fight with Jasmin, Aly and Rahul. The husband-wife duo aren't on the same page and end up arguing.
When Nikki finds some of her stuff is missing, Aly suggests that she destroy the personal items of the other team if they don't give her back her belongings.
Nikki breaks down.
Kavita tries to console her, but Nikki doesn't entertain her.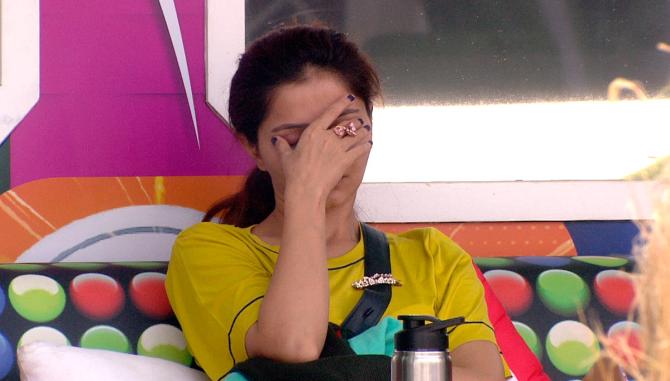 Later, Eijaz admits to Rubina that he made a mistake by allowing Nikki inside the bedroom.
Jasmin arrives and asks everyone about food.
Rubina doesn't reply, but Abhinav does. Because of this, another argument ensues between the husband-wife duo.
Rubina isn't happy with the food and Abhinav gets into a fight with Jasmin and Aly over the same.
Rubina tells Kavita they were served very little food by the other team, and Kavita speaks to Jasmin about it.
But that leads to another fight between Jasmin and Abhinav-Rubina.
It gets even more ugly, and it seems that their friendship has finally gone kaput.