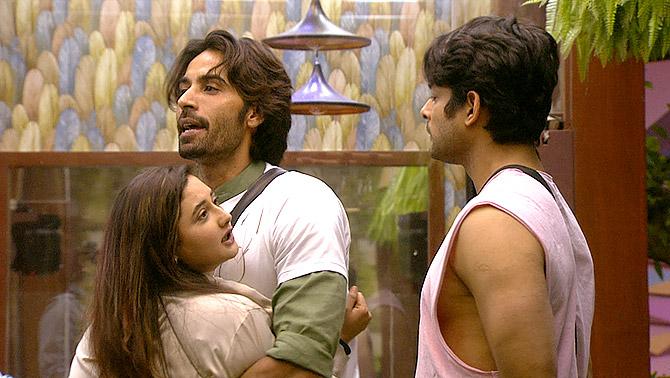 Salman Khan makes a dashing entry on Weekend Ka Vaar, dancing to his Dabangg 3 song, Munna Badnaam Hua.
He takes us inside the house and we see the housemates fighting with each other.
Vishal Aditya Singh is miffed when Sidharth Shukla for calling him a sidekick.
Sid taunts Rashami and she loses her cool.
Asim confronts Siddharth.
Shefali Jariwala starts fighting with Asim.
And it goes on...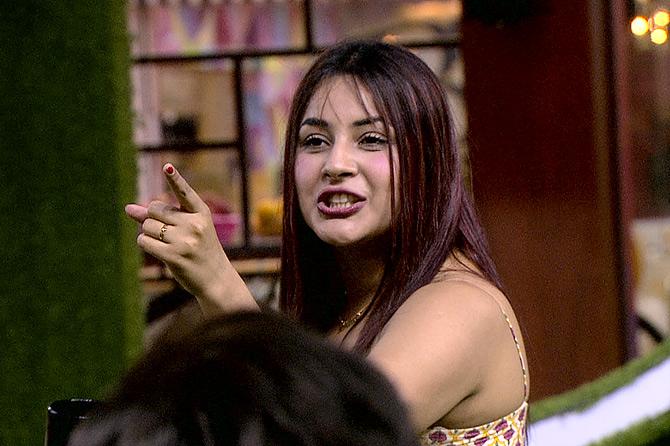 At night, Shehnaaz is hurt when Paras and Mahira secretly discuss something and burst out laughing along with Sidharth.
Shefali Bagga takes Gill away and talks to her.
Vikas Gupta joins in and asks Shehnaaz to patch up with Shukla.
She does but Sid is still angry and asks her to stay away.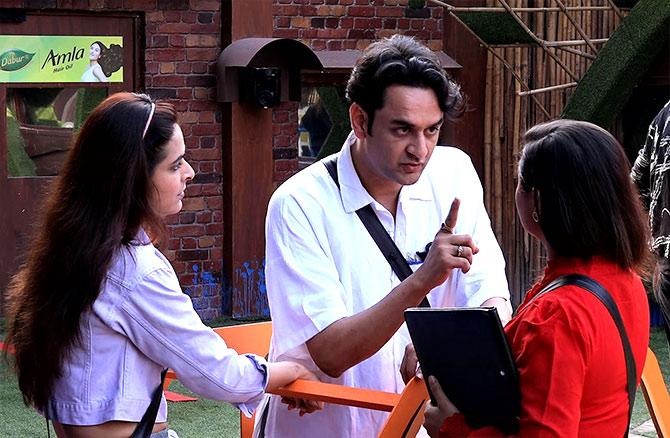 The next morning, Rashami consoles Shehnaaz, as she cries.
But the atmosphere changes when Mallika Sherawat enters the house and plays a fun game with them.
She compliments Asim's body and sits on Shukla's lap.
She then asks them to do various tasks, and gives captaincy contenders a chance to win some power.
In the end, Mallika chooses Arti as the opposing captain.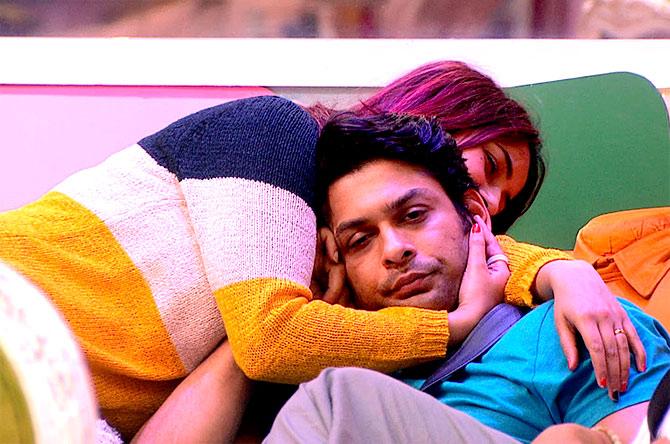 Later, Asim gets into a spat with Paras.
The fight escalates, resulting in Rashami throwing tea at Sidharth and vice versa.
When Arhaan Khan interrupts, Sid tears his shirt in a fit of rage.
Rashami is enraged and abuses Sid.
Salman Khan witnesses it all and looks shocked.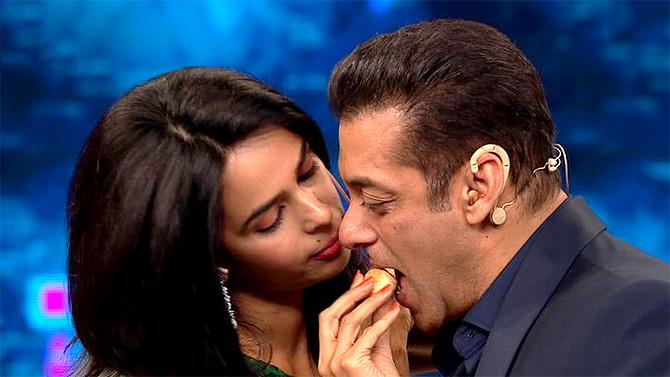 In Sunday's episode, Salman gives the housemates the cool treatment.
He asks them about their rude behaviour and foul language, and starts with Asim.
Rashami opens up about her fight with Sid, and snaps at Mahira when she tries to interrupt. She abuses Sidharth in front of Salman, and the star doesn't take it well.
Salman asks Rashami to simply stay away from Sid and also to stop misinterpreting his statements.
Rashami finally breaks down.
Salman than claims he is not up for hosting the show anymore if everyone behaves so badly.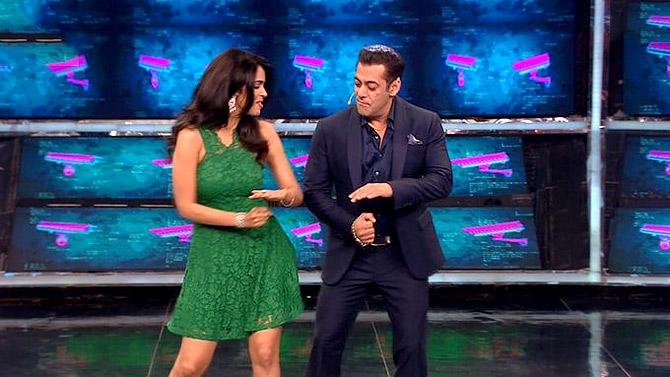 But the show ends well, as Mallika Sherawat returns to Bigg Boss to dance with the host.
---
Namrata Thakker has been covering the entertainment beat for more than seven years and has quite the eye for celebrity fashion. She can be contacted at movies@rediff-inc.com
---