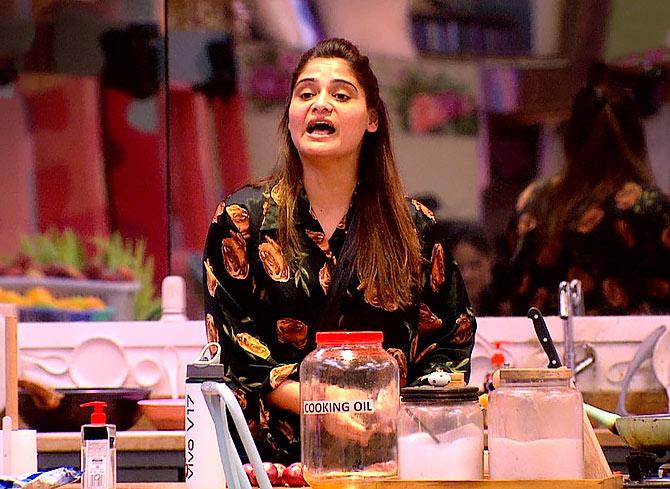 Looks like another friendship has gone kaput inside the Bigg Boss house.
Rashami Desai and Arti Singh, who have known each other for years, got into a spat, leaving the latter in tears.
The episode starts with Madhurima Tuli and Vishal Aditya Singh sorting out their issues. She apologises for hitting him with a slipper and tries her best to calm him down.
When she hugs him, he finally caves in and patches up.
He tells Bigg Boss that neither of them will leave the house midway and that they will continue to play the game.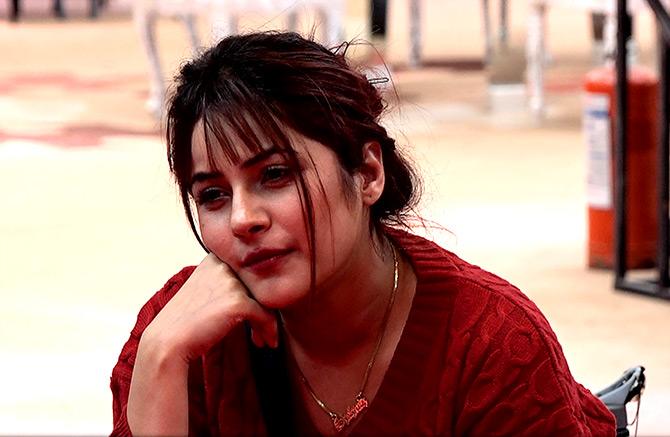 In the bedroom area, Shehnaaz and Sidharth Shukla have a misunderstanding and he walks away and sleeps in the garden area. She tries to convince him to sleep in the bedroom but her efforts go in vain.
The next morning, Shehnaaz cries while talking to Arti about Sid's behaviour. She also tells Vishal that Sidharth did not offer to solve their problem, and that upset her.
In the living room, Rashami and Arti get into a fight, with the former calling the latter a 'puppet'.
Arti feels Rashami is calling her Sidharth's puppet.
They continue fighting until Arti breaks down.
Paras Chhabra consoles her and tells her to stay strong.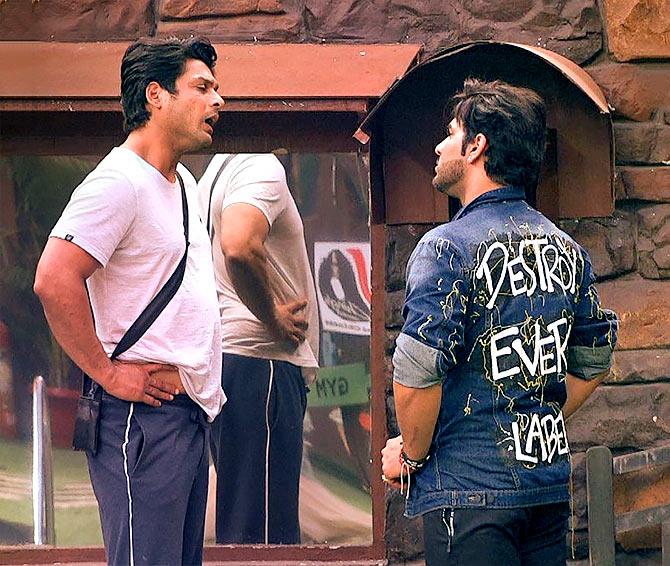 In the afternoon, Bigg Boss announces that it's time for nominations and all the housemates are declared unsafe. They have to save someone by sacrificing something from the house.
Sidharth, Paras, Mahira Sharma, Shefali Jariwala and Arti are surprised when Shehnaaz joins the other team during the task.
Shehnaaz tells Rashami that she knows that Sidharth does not love her and finds her irritating.
Rashami blasts her and says she should not depend on anyone in the house.
She also tells her to give Sid some space.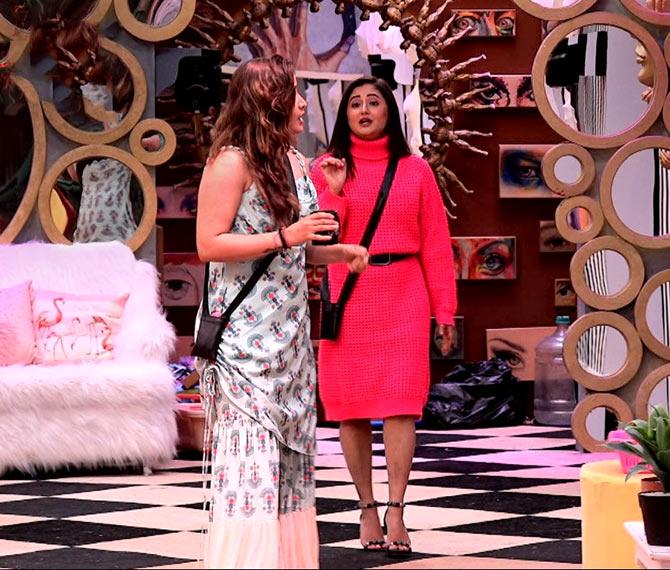 In the nomination task, the contestants decide not to sacrifice anything from the house, so everyone gets nominated.
In the evening, Sid and Shefali are surprised to see Madhu and Vishal being friendly with each other.
Sid feels they are fake and that it looks bad. Shefali agrees.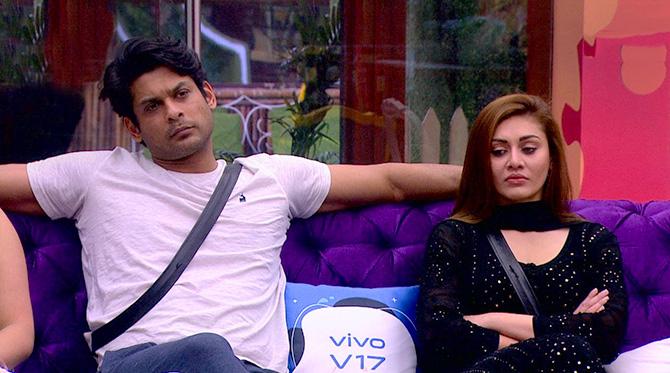 At night, Shehnaaz approaches Siddharth and says that she can longer ignore him. But Sid is in no mood to talk with her and says he is done with her drama.
Shehnaaz tries to convey her feelings but he doesn't pay attention and walks away, leaving her in tears.
At midnight, Sid asks Shehnaaz to come inside and sleep in the bedroom area. When she agrees, he says that's all he wanted to say and that he is still not interested in talking to her.
---
Namrata Thakker has been covering the entertainment beat for more than seven years and has quite the eye for celebrity fashion. She can be contacted at movies@rediff-inc.com
---