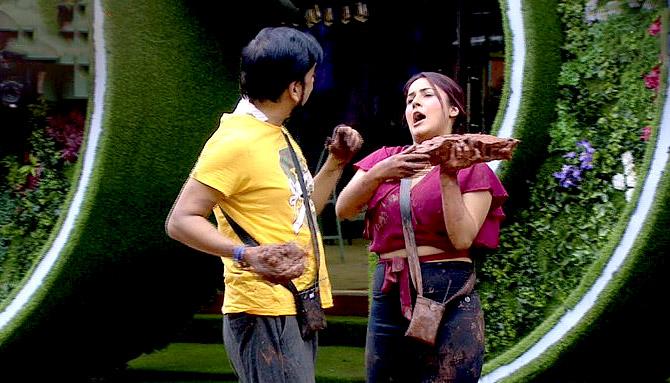 It wouldn't be an exaggeration if I called yesterday's episode of Bigg Boss the ugliest of this season.
From physical fights to cuss words and unsavoury remarks, Day 24 inside the turned out to be high on drama and everything else.

The episode kicks off with contestants waking up to the energetic Bollywood song, Malhari.
But in no time, everyone is in kitchen, and they start fighting over food.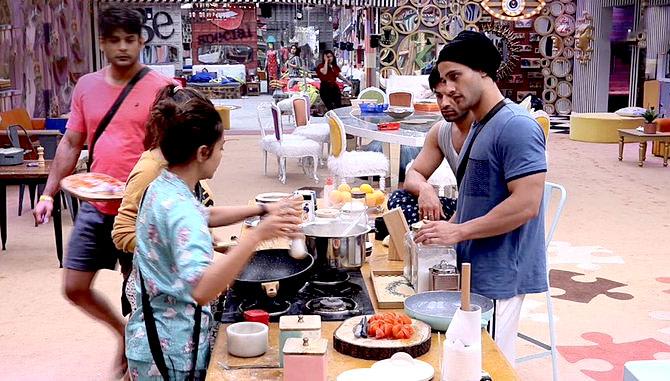 Devoleena Bhattacharjee and Shehnaaz Gill get into a scuffle, after which the former announces that she will not cook food for the other team.
This upsets Asim Riaz and he starts making his breakfast while Devoleena is still cooking.
They start fighting and Shehnaaz joins in again.
She puts a pan on the stove and asks Devoleena to give them space to prepare breakfast.

Things turn ugly as Devoleena throws everything from her pan into the other one and leaves the kitchen.
She returns to collect the rotis she made for herself and her team but Asim is pissed and snatches the food.
This irks Devoleena further.
Siddharth Shukla, Shehnaaz and Arti Singh ask him to give away the rotis but he is adamant and behaves badly with Devoleena.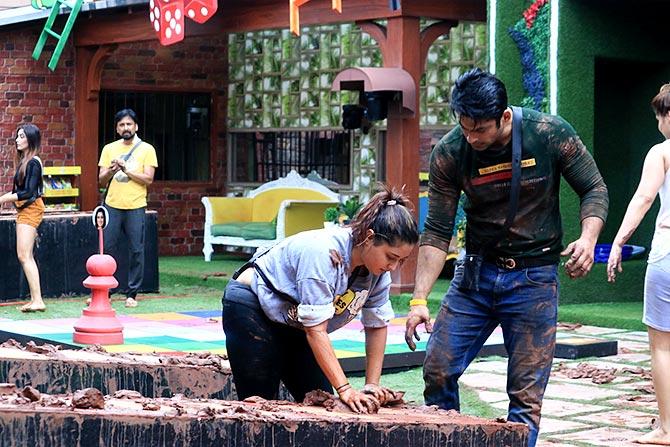 Later in the day, Bigg Boss asks everyone to resume the snakes and ladder task.
Paras Chhabra, Mahira Sharma, Devoleena and Rashami Desai strategise to win the task.
However, when everyone starts performing, things remain the same as all the contestants get busy fighting again and ruining each other's wooden plank.
Mahira and Shefali get into a fight with Arti and Shehnaaz.

Shehnaaz tries to provoke Siddhartha Dey and in turn, he passes unpleasant remarks too.
He even pushes her.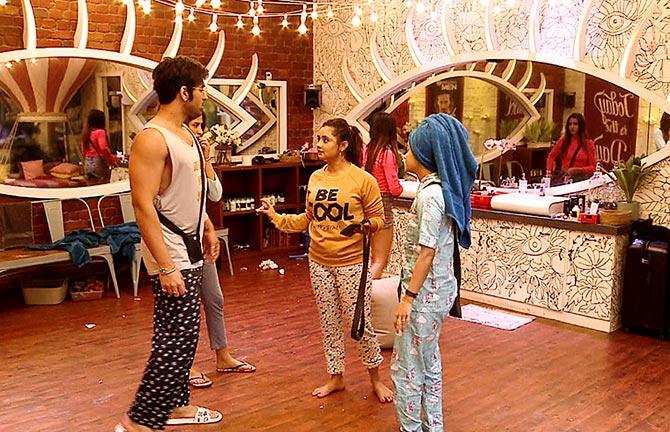 Shefali is miffed with Shehnaaz's behaviour and starts taunting her. Their argument escalates to the extent that get into a physical brawl!
Shehnaaz is so angry that she goes crazy like Siddharth and starts wrecking the garden area. He tries to calm her down.

Then, she breaks down.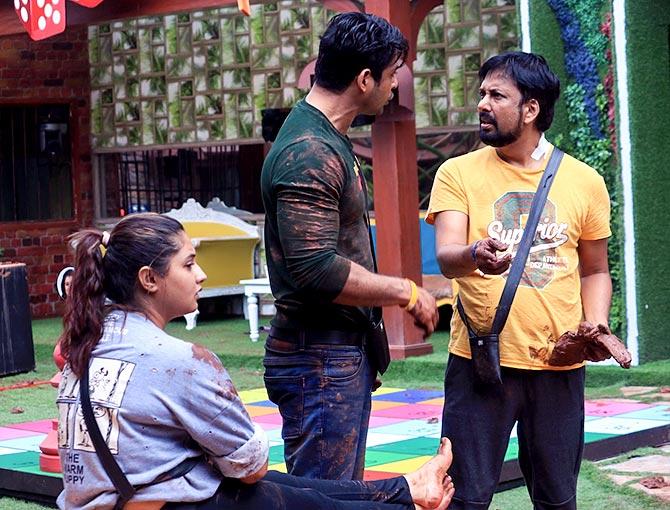 After witnessing the chaos, Bigg Boss cancels the task and reprimands everyone for their unruly behaviour.

With that, Bigg Boss puts everyone in the danger zone, including Arti and Asim, courtesy their disappointing performances.

Before the episode ends, Shefali requests Bigg Boss to open the gate and let her leave the house.
She is upset with the way Shehnaaz got physical with her. She demands that Bigg Boss take action or else let her exit the show.

Will Bigg Boss listen to her? Tell us in the message board below.