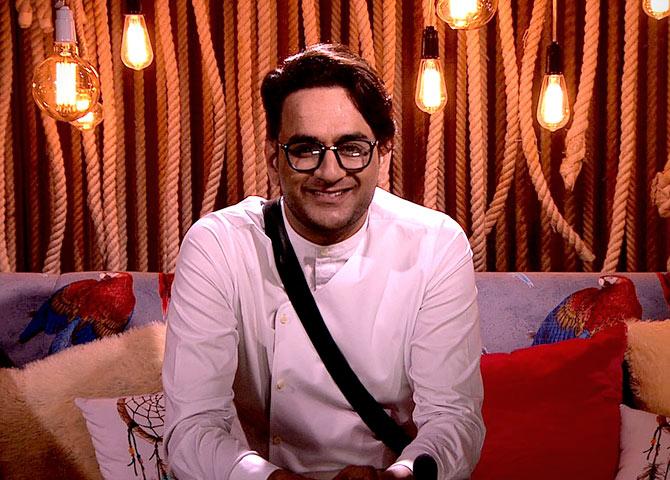 Shefali Jariwala's re-entry in the house has made Shehnaaz Gill and Asim Riaz quite uncomfortable. Will this lead to more fights?
The episode starts with former Bigg Boss contestant Vikas Gupta entering the show as Sidharth Shukla's 'connection'.
He picks Arti Singh as his captaincy contender.
Everyone is happy to see him in the house again and Shukla rushes to hug him.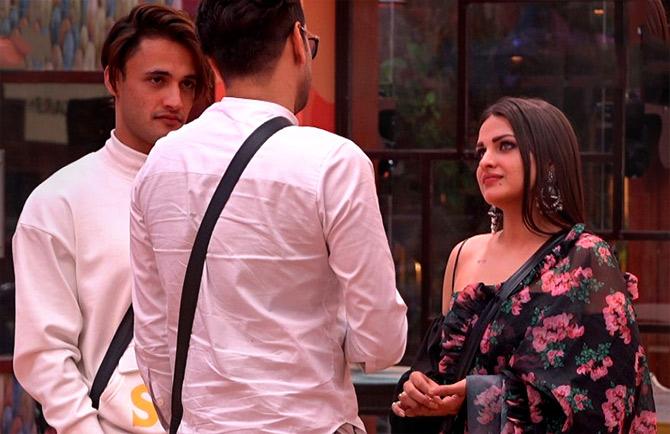 Meanwhile, Asim Riaz and Himanshi Khurrana spend some alone time in the garden area talking about how latter's relationship came to an end after she left the house.
Vikas, who had praised Himanshi as soon as he came in for handling the situation in a classy way, hints to Shehnaaz that Asim has someone else waiting for him outside.
Gill is surprised to hear this.
Next, Vishal Aditya Singh's younger brother Kunal arrives in the house.
He gives his vote to Rashami Desai for the interim captaincy.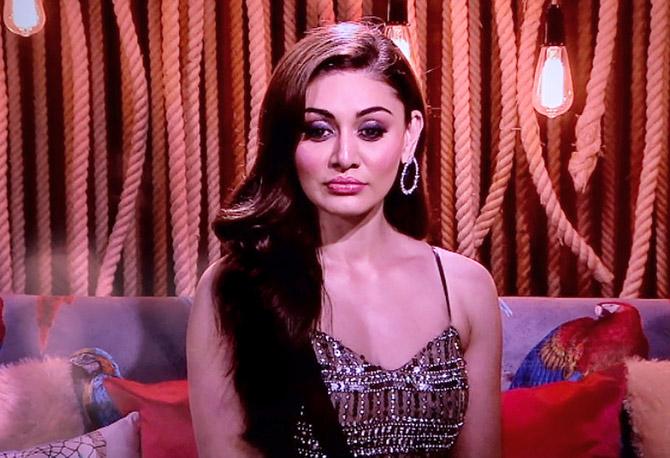 The buzzer goes off again, and this time, Shefali Jariwala re-enters the house as Paras Chhabra's 'connection'.
Neither Asim nor Shehnaaz Gill is happy to see her back.
As soon as she arrives, Shefali starts teasing Asim and the two are back to arguing with each other. Himanshi tries to calm the situation.
Shehnaaz walks away and prefers to sit alone in the garden area rather than entertain Shefali.
The last person to arrive in the house is Gill's brother Shehbaaz. The brother-sister duo go crazy seeing each other.
Since it is Shehnaaz's birthday, he brings a cake.
He tells Shehnaaz to be careful around Rashami, as she had said that Shehnaaz is nothing in the game without Sid.
Bigg Boss announces that Sid is the interim captain as he received the most votes but he will not get immunity with it.
Things are going good until Sid starts delegating household duties.
First, Rashami argues with him, followed by Vishal.
Finally, Kashmera intervenes and volunteers to help Vishal with the dishes.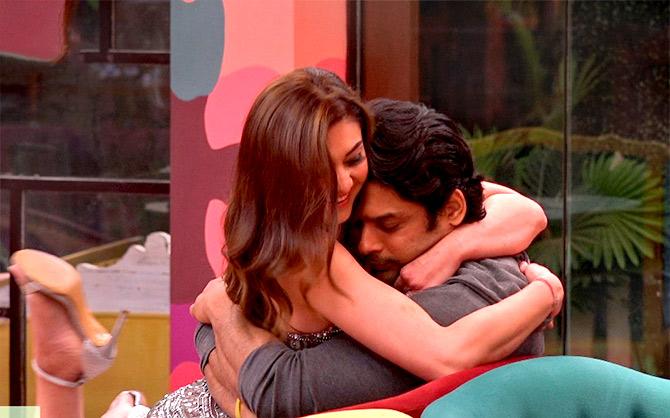 The next morning, Kashmera discusses Sidharth with Arti and tells her that he is 'husband material' if she is interested. But Arti is not.
Shehbaaz talks to Shehnaaz and Sid about Paras-Mahira. He says their plan is to break them up and first remove Gill from the game, then Shukla.
Sid gives his point of view and says that he gets annoyed with Shehnaaz because of her actions, not anyone else. Sid argues with Shehnaaz again and walks away from the scene.
---
Namrata Thakker has been covering the entertainment beat for more than seven years and has quite the eye for celebrity fashion. She can be contacted at movies@rediff-inc.com
---