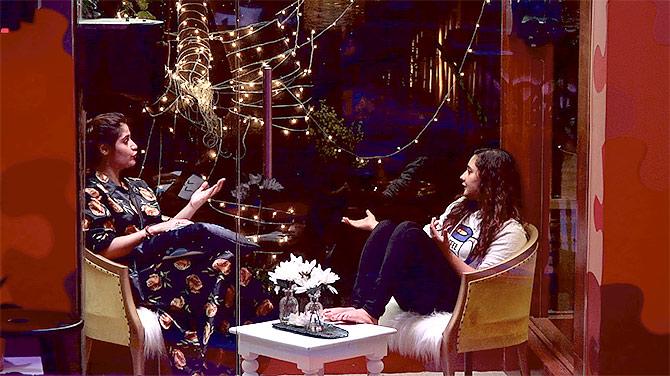 During the Weekend Ka Vaar, Salman Khan had introduced us to the wildcards entrants -- Hindustani Bhau aka Vikas Pathak, Tehseen Poonawalla and Bhojpuri actor Khesari Lal Yadav.
There's a fourth wild card contestant as well, but more on that later.
Wednesday's episode starts with Arti Singh accusing Rashami of spreading rumours about her and Siddharth being together.
Rashami tells her that she wasn't the one spreading them in the media but Arti does not believe her.
That's when Mahira steps in and asks them to solve their issue politely instead of yelling.
Rashami is angry with Arti's behaviour and discusses it with Paras and Shehnaaz.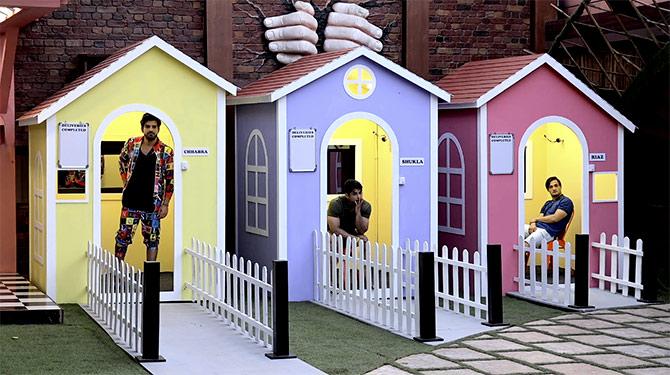 Shehnaaz later tells Siddharth everything.
When Arti learns about it, she confronts Rashami about revealing their conversation to everyone.
Rashami is in no mood to answer her questions and the chaotic situation ends with Arti saying that she will clear everything with Rashami once they are outside.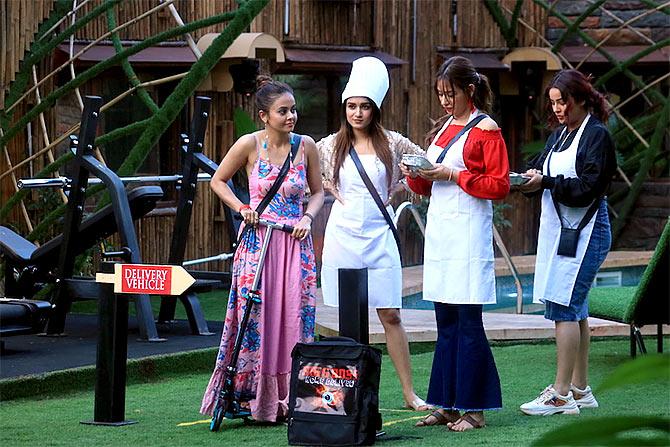 The next day, Bigg Boss introduces a new task called Home Delivery.
The male contestants are asked to place food orders and the female contestants have to prepare them.
One female contestant will become the delivery girl and the guy she delivers the food to will earn a point.
The catch is that the Delivery girl can refuse to deliver the food.
The male celeb with highest number of points will win the ticket to the finale. And in turn, he will get to pick a female contestant along with him, who will share the advantage.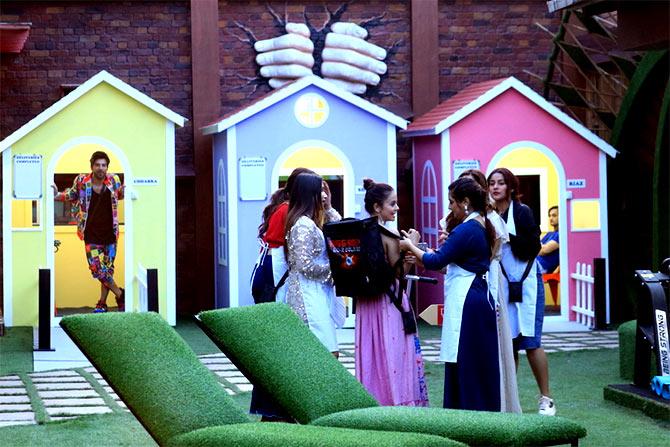 Devoleena is chosen as the first delivery girl and she delivers the food to Paras, earning him a point.
Next, Shehnaaz is chosen as the delivery girl and she delivers food to Asim Riaz.
Siddharth does not get any deliveries and lands at the bottom with no points.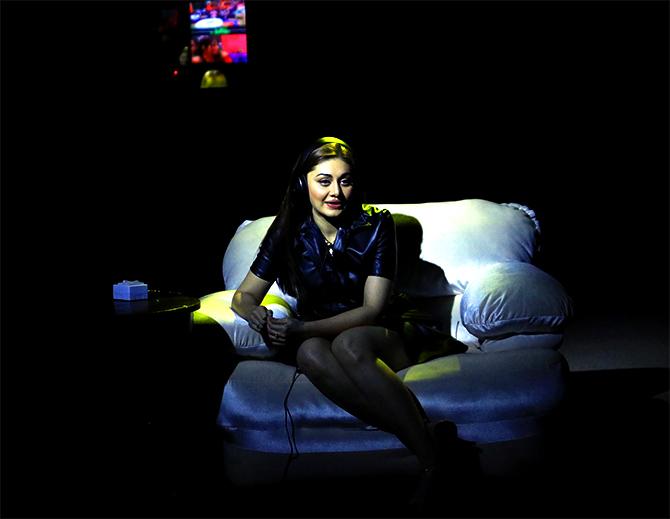 While the contestants perform the task, wild card entrant Shefali Jariwala watches from a secret room.
She feels Arti and Shehnaaz need to pick up their performance and claims she is not happy with Paras brainwashing Rashami and co for the task.
Who will win the ticket to finale? Tell us in the message board below!