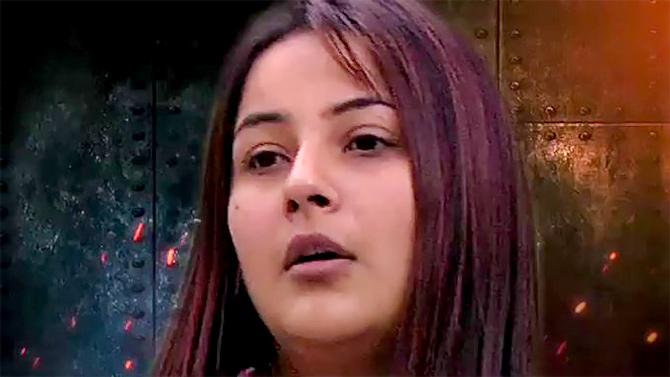 Thursday's episode starts with all the housemates dancing and enjoying the Christmas celebrations.
The next morning, Paras Chhabra discusses the captaincy task, which was cancelled by Bigg Boss.
Shefali Bagga jumps in and starts questioning Paras and his role in the task. Soon, a fight erupts.
The situation calms down only after Mahira Sharma takes Paras away from the room.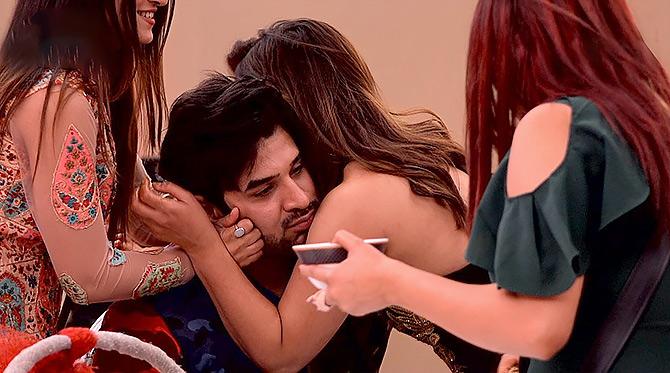 Later, Bigg Boss announces that it's time for the captaincy contenders to get ready for their final task.
Shehnaaz and Vishal have to convince the housemates to sacrifice something for them, so that they can become the captain.
They have to start with Asim Riaz to destroy his gym belt.
Asim decides to sacrifice his belt for Shehnaaz, as she had helped him during an earlier captaincy task.
Next, Vishal manages to convince Rashami Desai to destroy her family photographs. She does it for Vishal and says it's for their friendship.
With a point each, Shehnaaz and Vishal next have to ask Sidharth Shukla to make a sacrifice.
Without any surprises, he does that for Shehnaaz and earns her another point.
The duo then ask Mahira Sharma to destroy her family photographs. She refuses.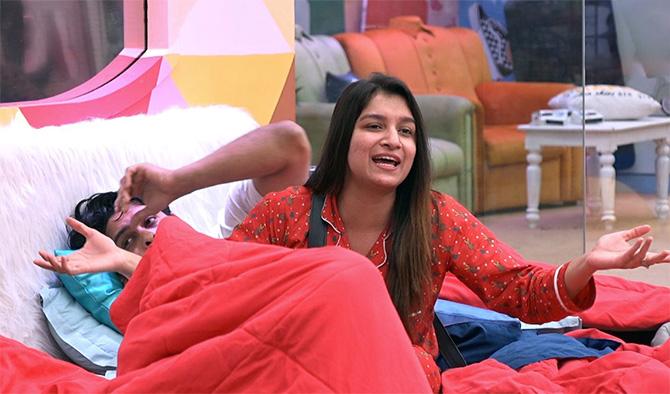 Shehnaaz manages to convince Paras Chhabra and Shefali Bagga to make sacrifices for her, and she gets a lead in the captaincy race.
Vishal, on the other hand, tries to talk with Shefali Jariwala but they end up fighting.
Shehnaaz wins and is declared the new captain of the house.
She's overwhelmed and touched by the sacrifices made.
In tonight's episode, the housemates are seen giving a tough time to the new captain of the house. Madhurima Tuli has a big showdown with her, which may just change the atmosphere in Bigg Boss.
---
Namrata Thakker has been covering the entertainment beat for more than seven years and has quite the eye for celebrity fashion. She can be contacted at movies@rediff-inc.com
---