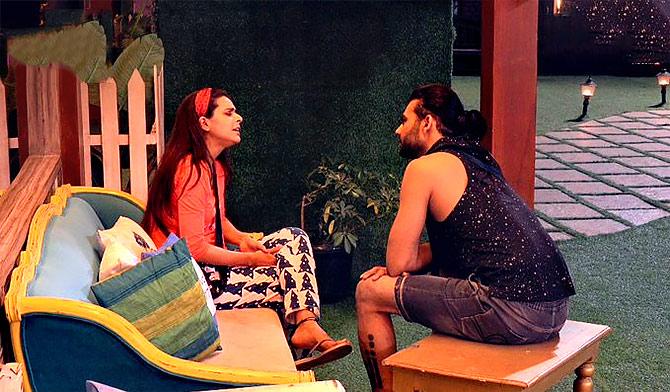 Arti Singh's brother Krushna Abhishek was the first family member to enter the house with his kids and his reunion with Arti made everyone in the house emotional.
Wednesday's episode was not only high on emotion but also on drama.
Vishal and Madhurima get into yet another spat.
They start throwing water at each other, making Bigg Boss intervene. He tells them to behave and not spill water on the mic and cameras.
But they don't heed the warning.
When Vishal throws water on Madhurima's face, she retaliates by hitting him hard with a frying pan not once but four times!
The housemates are shocked.
Rashami and Arti try to stop Madhu.
Sidharth Shukla, who misses the drama, is curious to know what exactly happened.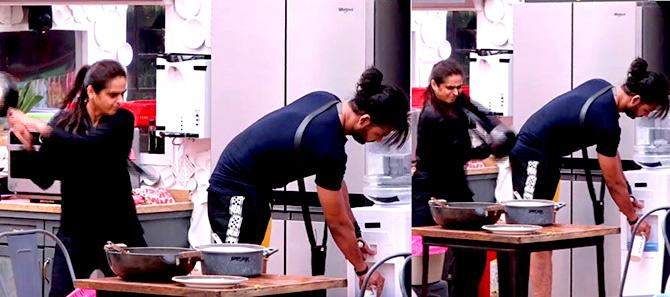 Bigg Boss assembles everyone in the living room and reprimands Vishal and Madhurima.
As a punishment, Bigg Boss announces that they will be locked in separate cages and though they will continue to live in the house, they will not be a part of the game until a final decision is taken against them.
While Madhu accepts the punishment, Vishal doesn't and states that he wants to quit the game.
Asim, Rashami, Paras Chhabra and Mahira Sharma convince him to stay in the game, and he ultimately agrees.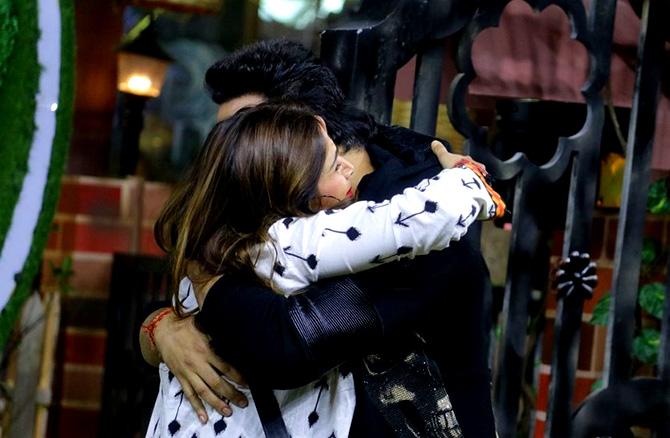 In the evening, the new captaincy task is announced called Jaadugarni ki pariksha.
The garden area is converted into a forest.
In the first round, Shefali, Shehnaaz, Arti and Mahira are locked up.
Every time the door bell rings, a temptation for the locked contestants will arrive.
If they unlock themselves for the temptation, the contestants will be out of the captaincy race.
Also, when the door bell rings, the remaining housemates will have to freeze.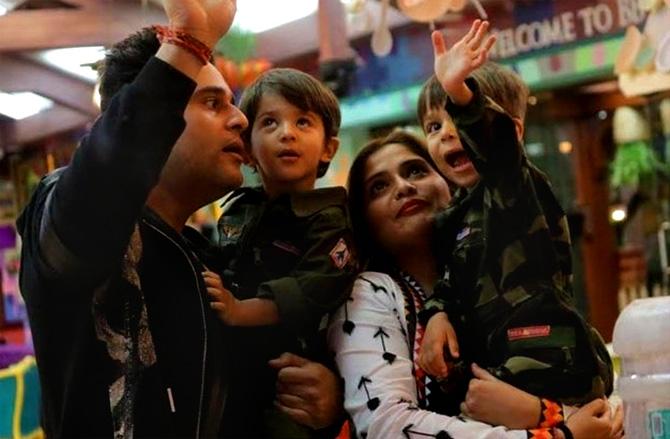 Soon, the door bell rings and Arti's brother Krushna Abhishek enters the house.
Arti unlocks herself and goes to meet her brother.
They hug each other and Arti breaks down.
Krushna tells her that she is playing a dignified game and everyone back home is very proud of her.
His kids arrive, and Arti takes them to the garden area, so everyone can meet them.
Krushna greets everyone, hugging Rashami, before exiting the house.
---
Namrata Thakker has been covering the entertainment beat for more than seven years and has quite the eye for celebrity fashion. She can be contacted at movies@rediff-inc.com
---