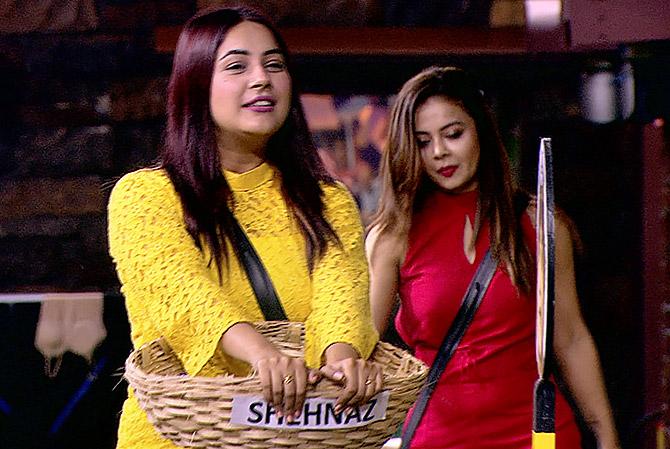 Day 12 starts with contestants waking up to Dil Main Baji Guitar, (from Apna Sapna Money Money), which had been picturised on Koena Mitra, leaving her elated!

Paras Chhabra chats with Asim Riaz but it seems there is no way the two can actually get along.
He tries to patch up with Shehnaaz Gill and it seems they may find their way back to to being good friends again. But their bond barely last for a few hours.
Paras, along with Rashami Desai, want Shenaaz to join their gang, and hints at it.
But Shehnaaz tells Siddhartha Dey that she will not get manipulated by Paras again.
Later, Bigg Boss announces the next task.
Female contestants are given fish baskets and they have to throw fish in a pond of their choice. The nominated male contestants have to empty their fish ponds before the time is up.
Strategies are planned, groups are made, fights erupt and in the end, Siddharth Shukla emerges the winner.
He gets saved from next week's nomination round.
Paras, Abu Malik, Siddhartha Dey and Asim find themselves in the danger zone.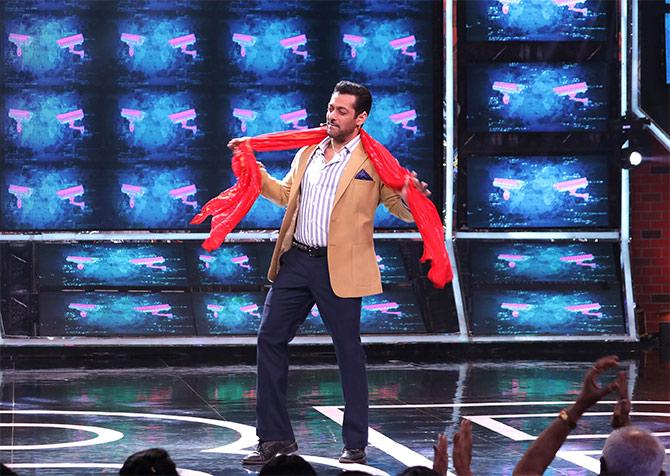 On Weekend Ka Vaar, Salman Khan says it's time for a double elimination and introduces the concept of 'power weekends'.
Khan asks everyone to talk loudly inside the house instead of whispering, and specifically points to Rashami.
He pulls up Paras and Mahira Sharma for constantly using the word 'footage' and wonders what else have the rest come for.
Since finale is just two weeks away, Khan reveals that only three female and three male contestants will go forward from there on.
He asks the ladies to name three male contestants who deserve to go ahead and vice versa.
As Siddharth won the fisheries task, Salman lets him 'save' a female contestant from nominations. He chooses Shehnaaz.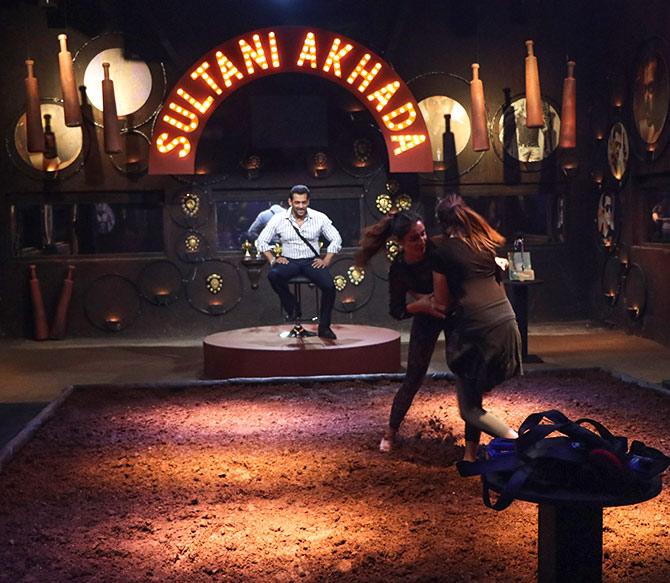 For the Sultani Akhada, Khan invites Shefali and Mahira. They have a close fight but it's Mahira who walks away with the medal and a power weekend card. She can take any male contestant with her on a food date and she choose Paras. Not surprising at all, eh?
Salman finally announces that Dalljiet Kaur will be the first contestant to get evicted from the house.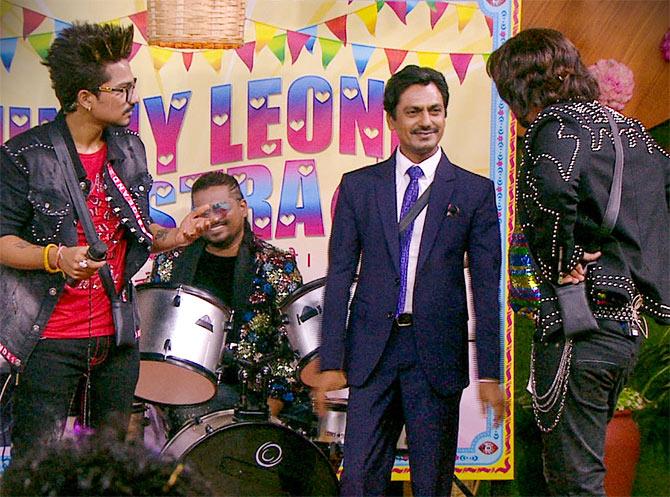 Salman announces a task called Galat fehmi ka gubara with the contestants, and everyone grabs the opportunity to vent their feelings. Siddharth and Koena are the most targeted ones.

During the task, Shehnaaz and Koena have a argument but Salman intervenes and makes the latter understand that the format of the show is such that everyone needs to entertain and Shehnaaz was only mimicking her 'sweetly' for that.
But Koena is firm and tells Khan that she disagrees with him.

When Salman does a fun activity with Siddharth and Rashami, Koena chooses to help Siddharth.
Yet, Rashami wins and Siddharth has to be her 'sevak' until Bigg Boss dismisses the order.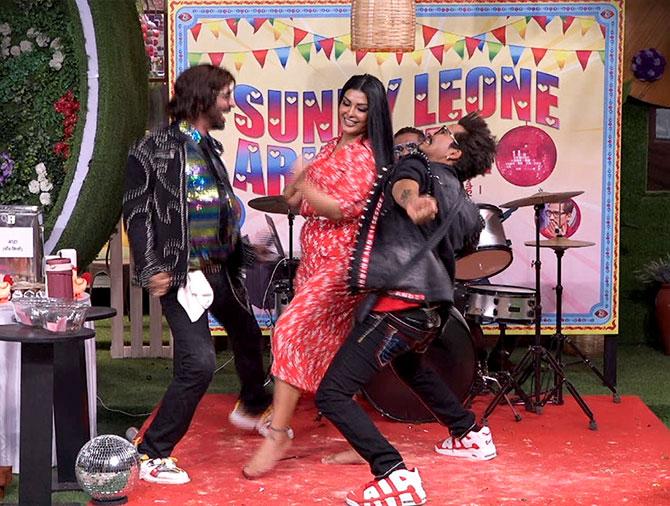 Sunil Grover and Harsh Limbachiyaa enter the house along with Nawazuddin Siddiqui to entertain the contestants.
They play a fun game where Koena burns the dance floor with her popular number, Saki saki.
After Grover, Harsh and Nawaz exit, Salman takes centrestage and announces that Koena Mitra is eliminated as well.
She bids goodbye to everyone, except Rashami and Devoleena.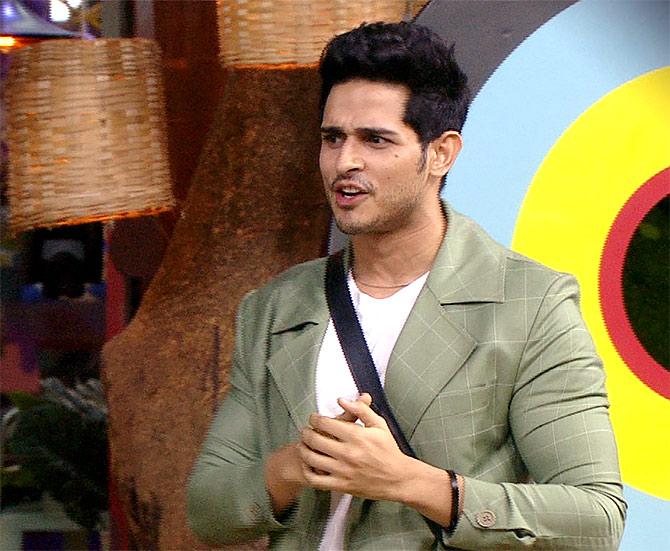 After the eviction, it's time for the BB Buzz activity.
Former contestant Priyank Sharma enters the house, and asks everyone to name the person they would like to target next week.
The activity gets intense when Abu Malik and Paras get into a heated argument.
Siddharth gets diplomatic and says that he will not target anyone without reason.
This infuriates Rashami who says that nobody wants to become a villain by revealing a target but it's a game and everyone has to play along.
It's night time but the drama hasn't ended yet.
Shefali and Arti fight in the bathroom area, and the housemates try to calm them down.

Week 2 ends with two contestants evicted and 11 still remaining.
Who will get evicted next? Predict in the message board below!