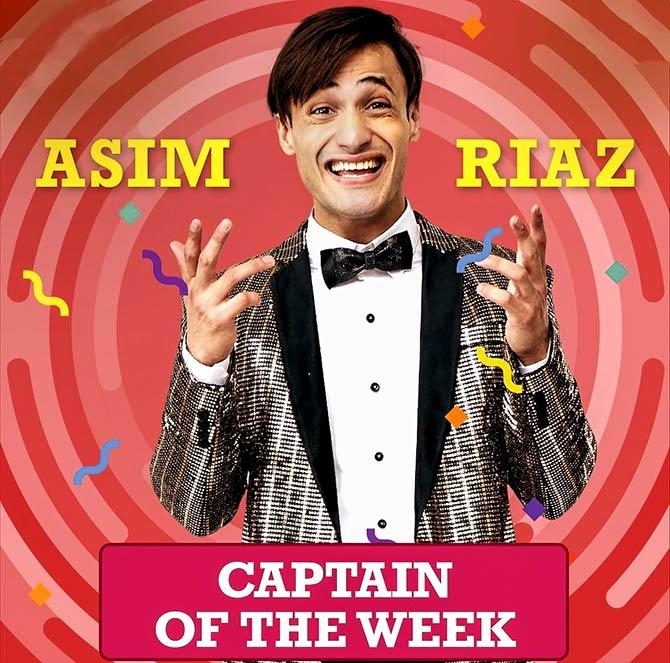 After staying in the house for over a month, Asim Riaz has finally become the captain.
As for Siddharth Shukla and Shehnaaz Gill, the two are back to being friends and that's good news for their fans.
Thursday's episode starts off with Arhaan Khan and Vikas Gupta having a discussion. While the former tries to clear their misunderstanding, things turn ugly and the two end up fighting with each other.
On the other hand, Shehnaaz and Paras Chhabra talk about Siddharth.
Soon Bigg Boss announces the new captaincy task and everyone is geared up for the same.
Four cars are parked in the garden area. Vikas Gupta, Mahira Sharma, Shefali Bagga and Shehnaaz are the drivers.
The captaincy contenders -- Arhaan, Madhurima Tuli, Asim, Vishal Aditya Singh and Arti Singh -- have to convince the drivers to give them a ride. The two contenders who fail to do so will be disqualified.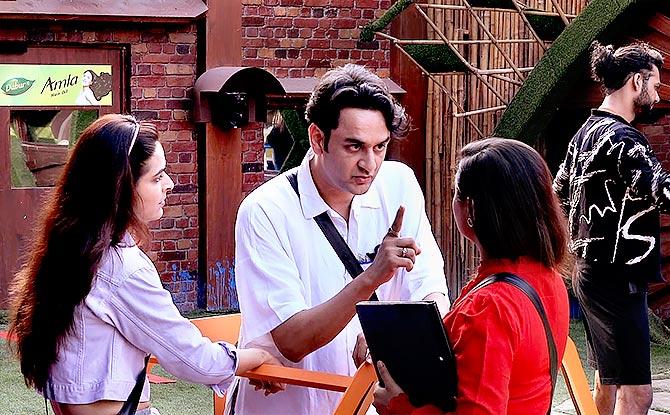 Everyone starts strategising for the task. While Rashami Desai and Arhaan are counting on Vikas to help them in the task, Mahira asks Vishal to praise her if he wants to get a ride in her car.
Shehnaaz, on the other hand, decides to give Asim a ride. Vikas has an altercation with Madhurima and asks her to move away from his car so that Arhaan can get a ride.
They argue and eventually Madhurima gives up.
Vishal and Madhurima are both disqualified from the captaincy race.
Arti also gets ousted as Mahira is the last one to park her car.
After a few rounds, Asim is the only one left and is declared the winner.
Arhaan is miffed with Vikas and confronts him. Vikas tried to convince him. Arhaan isn't convinced and continues to yell at Vikas for ditching him.
Everyone celebrates Asim's victory late at night. Shehnaaz has a candid talk with Vikas about Siddharth and the latter advises her to apologise to Sid. She does, but Sid doesn't entertain her at all.
Sid, Paras, Asim indulge in friendly banter with Mahira.
Next morning, Rashami and Arhaan discus the other housemates and their equations with them. Their talk doesn't end well and Rashami walks away. Rashami gets annoyed with Arhaan when he doesn't cook food.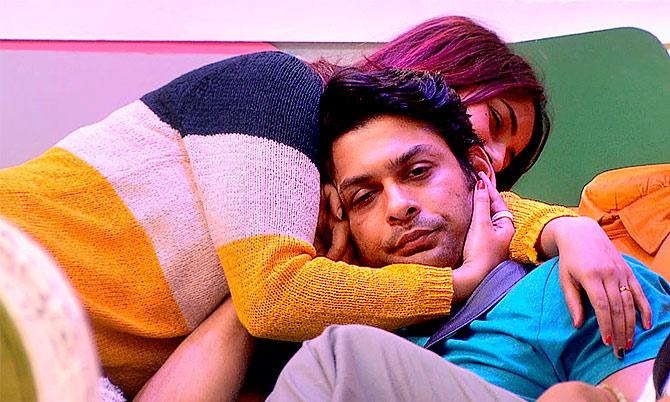 Shehnaaz, Mahira, Arti and Asim also get into a verbal spat over kitchen duties.
Mahira accuses Shefali Bagga of not not doing any work and this leads to a tiff between the two.
Asim ultimately loses his cool, so Paras tries to calm him down.
Amidst all the drama, when Mahira gets irritated and walks away, Asim tries to calm her down.
Siddharth and Shehnaaz share a hug when he assures her that he will always be by her side.
Rashami and Arhaan discuss her house keys. She gets upset when Arhaan reveals who has the keys.
Rashami talks to Asim about the same and asks Bigg Boss to confirm the status about her house keys.
---
Namrata Thakker has been covering the entertainment beat for more than seven years and has an eye for celebrity fashion. She can be contacted at movies@rediff-inc.com
---