'There is no Aadhaar to enter Bigg Boss.'
'The only criteria is that the jodi has to be vichitra.'
The 12th season of Bigg Boss premieres Sunday September 16.
In contrast to Bigg Boss 11, which was launched at a suburban Mumbai housing colony, Bigg Boss 12 saw a grand launch in the Sunshine State, Goa.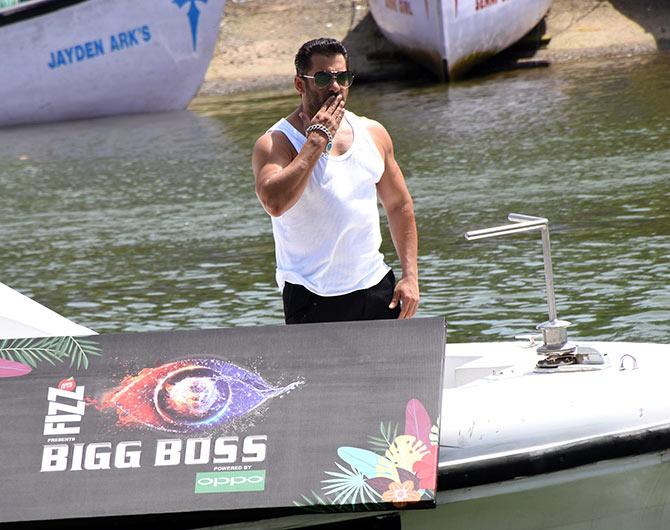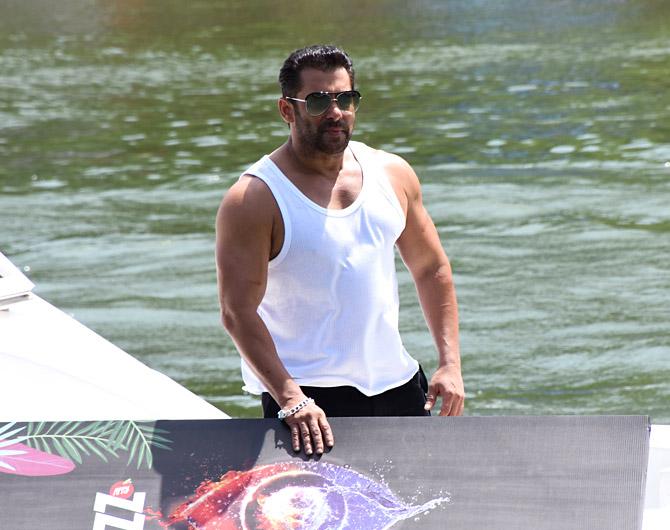 Superstar host Salman Khan makes a super-stylish entry on a motorboat, blowing kisses to the media.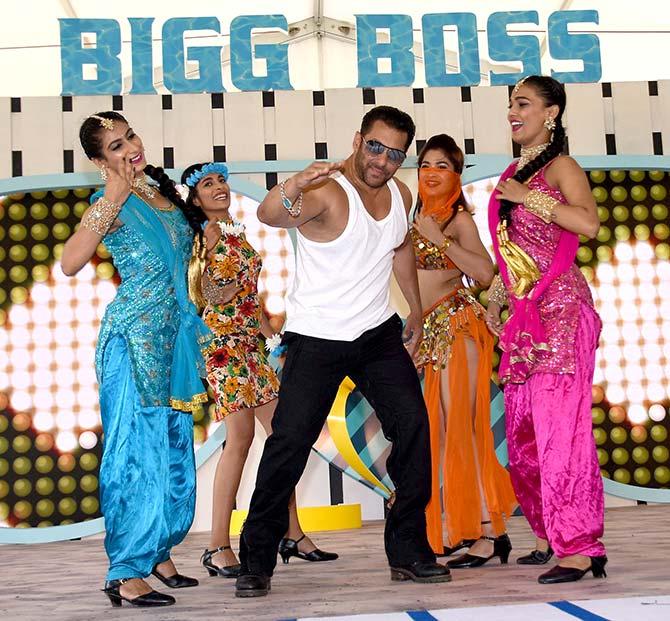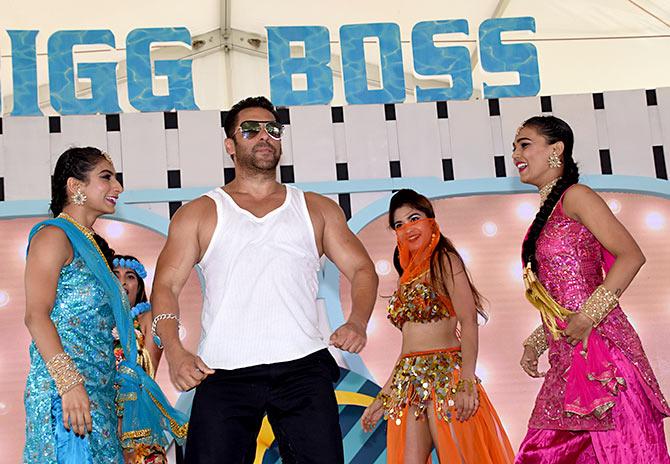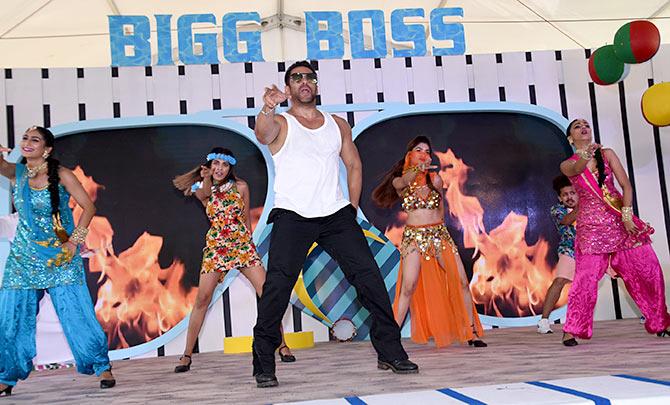 Salman took the stage and showed off some of his moves.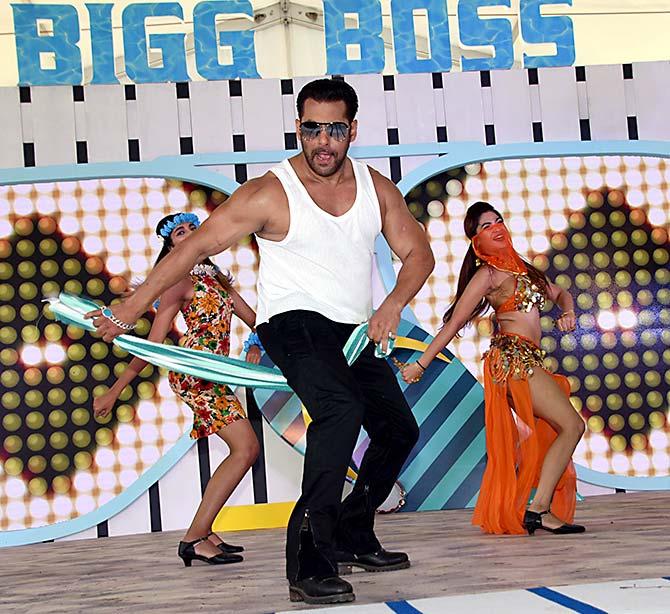 No performance is complete without the towel dance!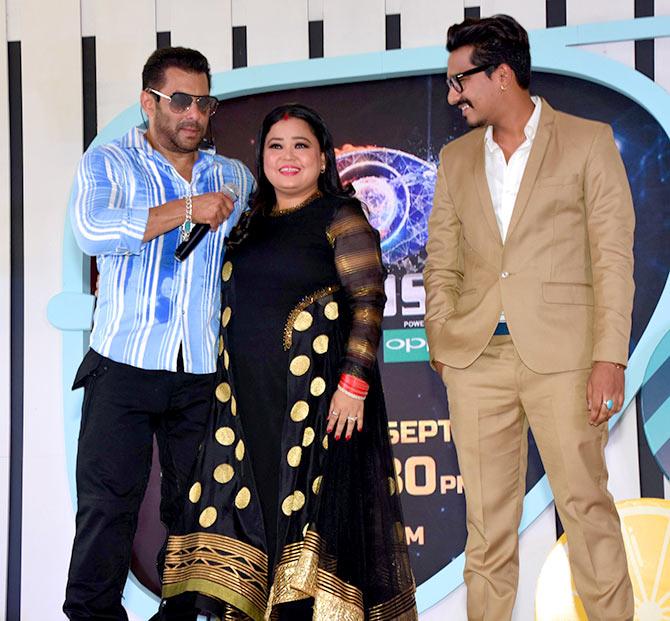 This year's theme is Vichitra Jodi, and while the contestants are under wraps, Khan introduced the show's first celebrity jodi: Bharti Singh and her husband Haarsh Limbachiyaa.
"There are so many kinds of jodis -- naagin-sapera, boy-boy, girl-girl... There is no Aadhaar to enter Bigg Boss. The only criteria is that the jodi has to be vichitra," Salman declared in his Bigg Boss manner.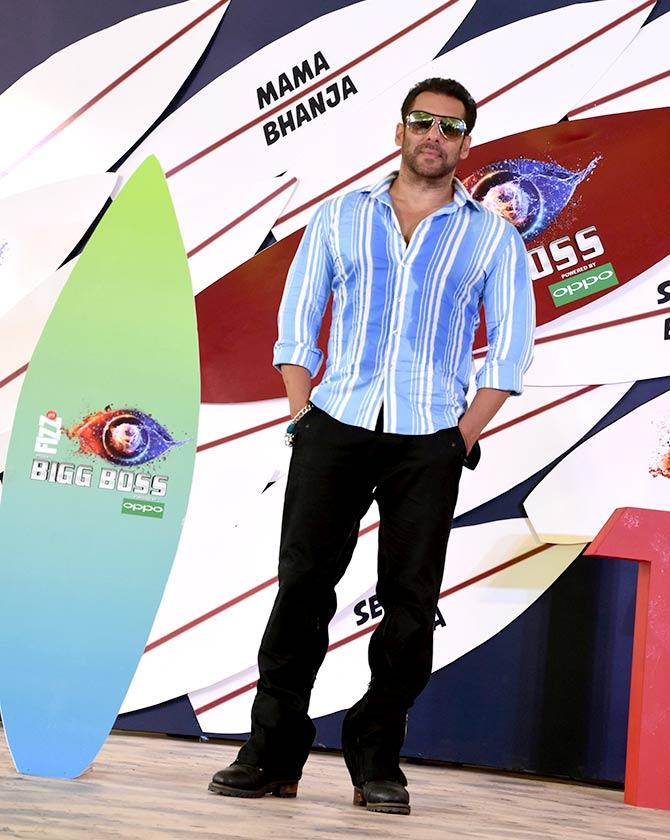 So who makes his vichitra jodi?
"I co-hosted Bigg Boss 5 with Sanjay Dutt. I think that was quite a vichitra jodi," he says, playing it safe.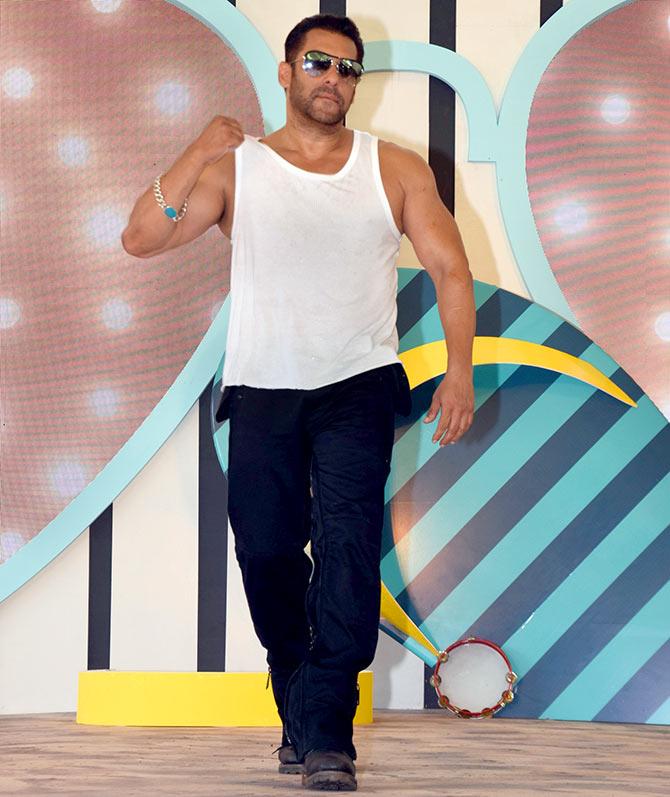 Even though Salman is the face of Bigg Boss, he started hosting it only from Season 4.
Arshad Warsi was the original host, followed by Shilpa Shetty and then Amitabh Bachchan.
Salman revealed that he was not the original choice to replace Bachchan.
"I recently learnt who was originally signed up for Bigg Boss -- it was Shah Rukh Khan! He was the first choice. But at that time, he was shooting in Prague and he had a shoulder injury. So he could not do it. That's how I came on board."
Last year, Shah Rukh promoted Raees on Bigg Boss. Then, he made a special appearance in Salman's Tubelight.
Salman will be seen in a cameo in SRK's upcoming film, Zero.
When will we see them do a full-fledged film together?
"I will work with him if we get a good script," says Salman, again stroking the ball back carefully to the bowler.
"I don't know how much I have helped Bigg Boss's success or how much it has contributed to my brand value. All I know is that there is great tuning and people like watching me on the show."
"And I enjoy doing it."