'Sreesanthbhai is playing the game well.'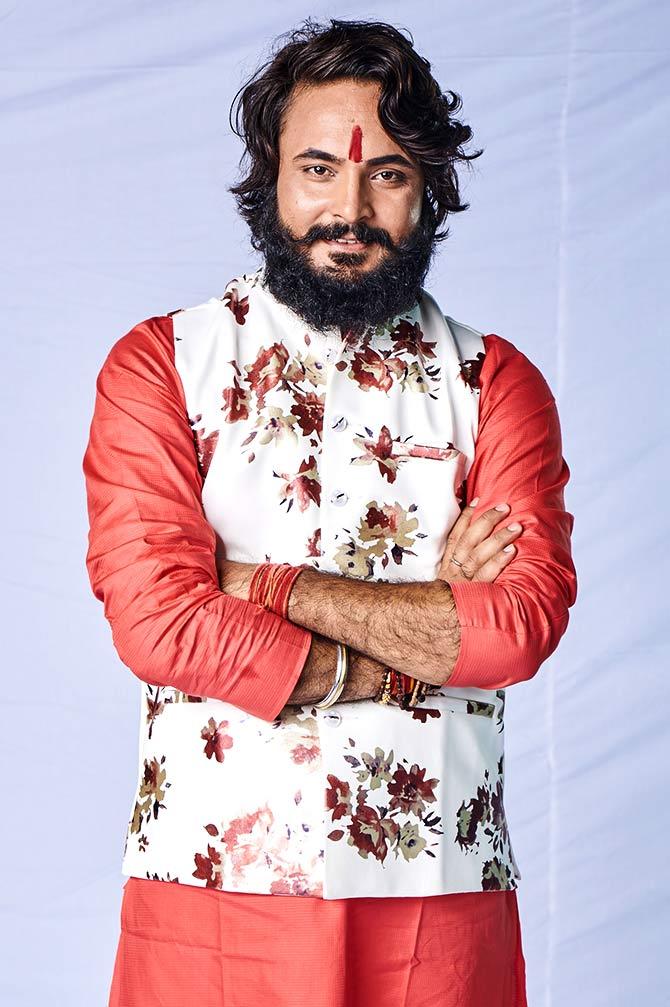 Saurabh Patel, who entered Bigg Boss 12 with his jodidaar, Shivashish Mishra, was evicted last weekend.
A farmer, he was nominated alongside Urvashi Rani, Saba Khan and Jasleen Matharu.
Saurabh maintained a low profile on the show, but had a good rapport with most of the contestants.
Saurabh tells Rediff.com Contributor Rajul Hegde, "I was surprised with my eviction because I thought I was just warming up."
There were reports that you faked your identity and that you actually worked as an assistant casting director.
First, I need to read all that has been written about me.
I have not worked as a casting director nor have I changed my name.
The AV that you saw in the first episode of Bigg Boss is real.
Now that I am out, I will share more videos and pictures from my field and house.
I am a farmer and I own farms. My entire family is into farming.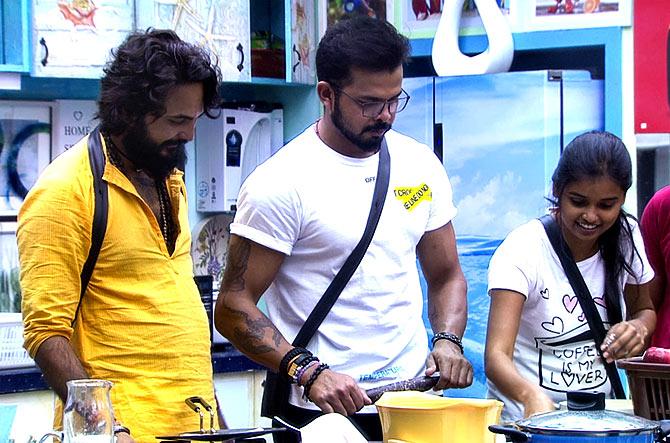 Did you expect this eviction?
I was surprised with my eviction because I thought I was just warming up.
I didn't poke my nose unnecessarily in fights, performed well in all other areas.
I thought I was in the running.
Urvashi is good at heart; she never hurt anyone.
But with the game's point of view, I shouldn't have gotten eliminated, Urvashi should have.
At least I had opinions and stuck to them, but Urvashi did not think independently and used to get influenced easily.
If I enter the house again, I will show more aggression and give my point of view again and again.
Who is the strongest contender?
Sreesanthbhai is playing the game well.
If he fights with someone, he will only fight with that person.
Whenever he is angry, there are 10 people to pacify him.
Obviously, there has to be something in him that makes all of them -- except Surbhi -- pacify him./p>
Dipika plays her cards well and doesn't fight unnecessarily to be seen on TV.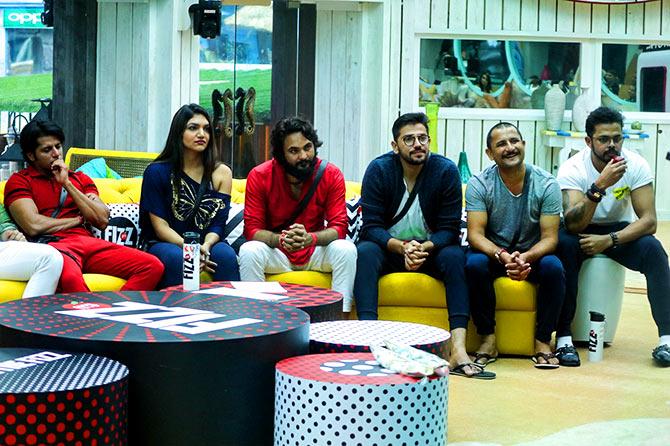 Who is playing the dirtiest game?
I like everyone, except Surbhi.
She is playing a dirty game and she often crosses the line when she fights.
What will you miss the most?
I will miss the housemates and the house.
I really got along well with everyone.
Initially, I was worried about how the celebrities would be, but all of them love me. Not for a moment did we feel the difference.
When I would get upset, they would cheer me up.
What next?
People know me because of Bigg Boss now.
I will never forget Bigg Boss for this opportunity.
I want to thank the viewers for their support.
Farming will always be my priority, but I will try to make it bigger.
I have always wanted to be an actor and if any offer comes my way, I will do it.