'Sreesanth is genuine and has a rebellious attitude.'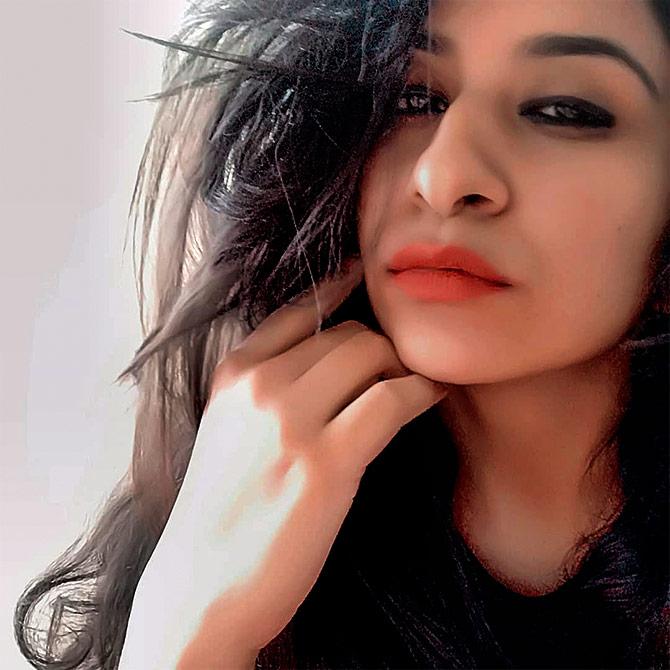 Former MTV Roadies contestant Surbhi Rana is the first Wildcard entry to the 12th season of Bigg Boss.
She was seen in the first episode of the show with Kriti Verma in the outhouse before the contestants entered the house.
She was voted out, and Kriti was sent inside with Roshmi Banik.
"I was disappointed, but everything happens for a reason," Surbhi says.
"My main focus is to entertain the viewers. Dhamaka machaane wali hoon! People are diplomatic, there is a lack of spice and I will add that. I am honest and genuine, so will maintain that, and rock the show," she adds.
Surbhi has been following the show closely and has analysed every contestant's personality.
"I don't believe in this commoners and celebrity concept," she says. "I am a very friendly person. Friendship is all about talking to human beings on a personal basis. So I will talk to everyone; I will choose my enemies and friends accordingly.
"I think the Khan sisters (Saba and Somi) pick up fights unnecessarily. I really like Sreesanth because he is genuine and has a rebellious attitude. But I don't like his attitude of threatening to quit the show all the time," she says.
Surbhi does not find Anup Jalota and Jalseen Matharu fake.
"I don't find anything fake about their love story. She's like a butterfly in his life. I don't think pyaar karne ki koi umar hoti hai," she explains.
She picks Deepak Thakur as her favourite because he is an "honest" and "fun person".
Surbhi is a dentist and a pharmaceutical scientist from Himachal Pradesh.
"I gave my resignation as a pharmaceutical scientist, left my dentistry and came for Bigg Boss. This is what I always wanted to do."
"My parents wanted me to pursue academics, but I couldn't stop the kalakaar in me. I have come here to follow my dreams."