'The Bigg Boss 12 trophy may go to anyone, but I will always say the true winner is Surbhi Rana.'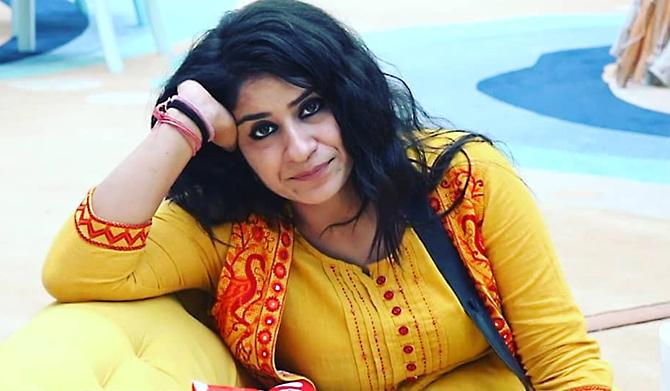 Wild card entry Surbhi Rana was evicted from Bigg Boss 12 just three days before the grand finale on Sunday, December 30.
But the dentist and pharmaceutical scientist from Himachal Pradesh and former MTV Roadies contestant, who had come with a plan to entertain, is not disappointed.
"I have never been disappointed with anything in life, but I didn't see this coming either," she tells Rediff.com Contributor Rajul Hegde.
At first, Surbhi's bossy persona stunned the audience and unnerved the contestants. But when host Salman Khan reprimanded her for looking arrogant, she mellowed down.
After a failed attempt to enter the Happy Club (who included Romil Chaudhry, Somi Khan and Deepak Thakur), she found a great friend in Karanvir Bohra.
Did you expect this eviction?
I believed I was the strongest contender.
The Bigg Boss 12 trophy may go to anyone, but I will always say the true winner is Surbhi Rana.
Even though I have been evicted, I believe I played a good, powerful and honest game.
I deserved the trophy.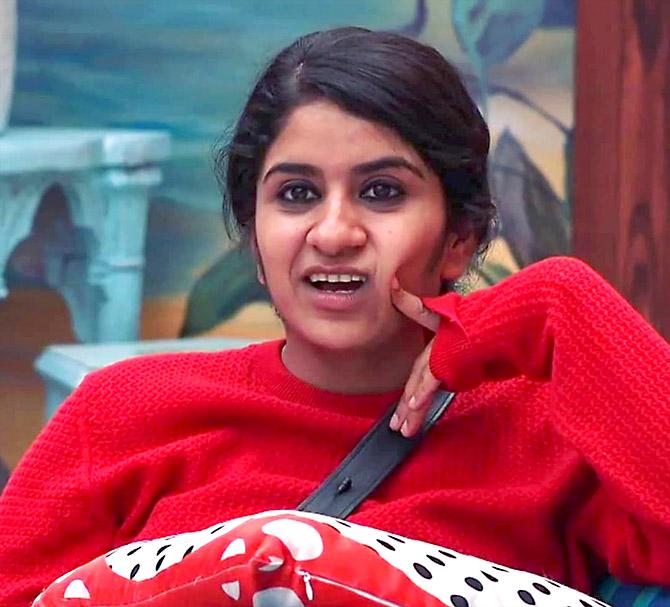 Many contestants were aggressive, but only you were pulled up.
Everybody showed their aggression and used unpleasant words, but only mine were highlighted.
When people talk a lot about you, it means you are strong competition (laughs).
Whatever comes from Salman bhaiya is only love. He is a wise and kind man and knows life better than us.
I tried my best to change the mistakes in me.
It takes a lot of courage to accept your faults and learn from them.
You had a love-hate relationship with S Sreesanth, but always helped each other.
When someone is wrong, I make it a point to be loud and clear.
If Sreesanth did something wrong, I would stand against him.
But since the show is over, I don't want to carry grudges.
He saved me from a nomination and I saved him from two.
He helped me with captaincy and I helped him back.
Sreesanth's wife Bhuvneshwari Devi slammed you on national television. What did you think about that?
Everyone has the right to share his or her opinion and I respect it.
I was the only one not afraid of him, and would give it back.
She may not have liked that.
The way she came and gave gyaan to correct myself, she could have asked him to work on his behaviour.
I would say, jinke ghar seeshe ke hote hain, woh dusron par patthar nahi maarte (Those who live in glass houses should not throw stones).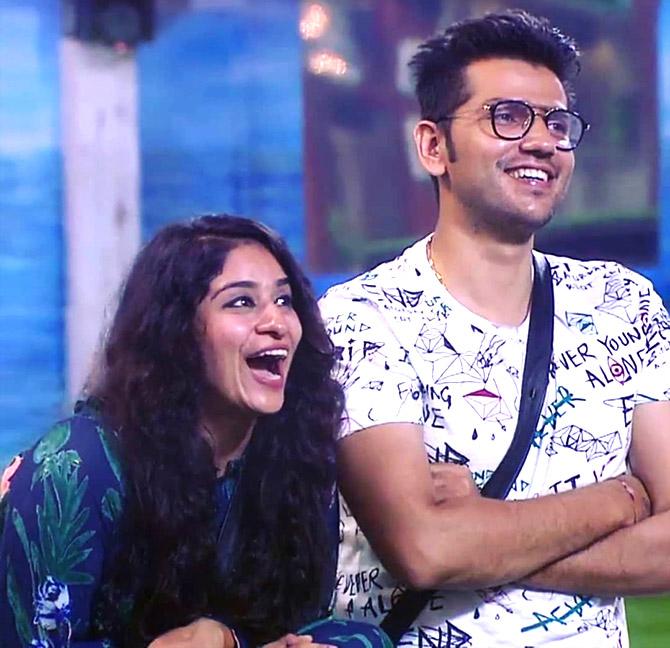 Initially, you got along with Romil Chaudhary, above, but then it fizzled out.
We became good friends but later, when I spent time with him, I got to know that he was an egoistic and diplomatic person.
On the other hand, I am straightforward.
We could not carry forward our friendship because of our egos and incompatibility.
What was your best moment in the house?
I became captain five times! Those were the most amazing moments of my life.
I created history and I am very proud of it.
Photographs: Kind courtesy Surbhi Rana/Instagram