'Hina makes fashion statements.'
'Priyank Sharma doesn't know how to respect women.'
'Luv Tyagi is a waste on this planet!'
Bigg Boss 3 contestant Rohit Verma gives us his impressions of the current season.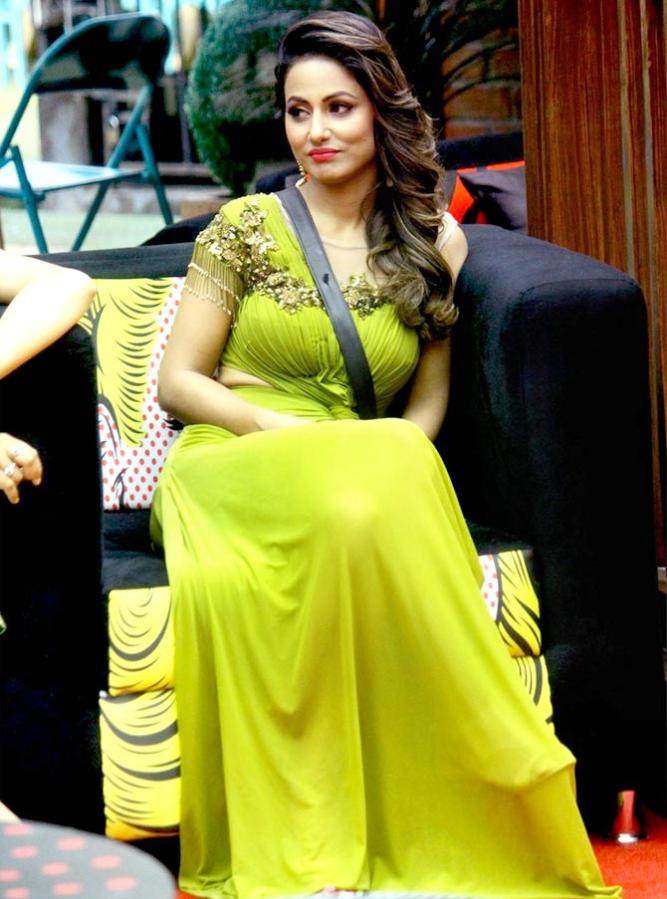 IMAGE: Hina Khan.
Fashion designer Rohit Verma, who was a part of the third season of Bigg Boss, finds the current season very bold and unapologetic.
He gives Rajul Hegde his take on the show and what he thinks of some contestants.
Bigg Boss 11 is very bold and unapologetic.
It is entertaining as well because they have some interesting characters.
There are people in the house who try to instigate for TRPs, but that's what India loves watching.
Nobody wants to watch someone who doesn't give masala like Sabyasachi Satpathy. He was a very boring contestant like some others who were evicted from the show.
Viewers like to watch fights, people putting each other down... that is what Bigg Boss is all about.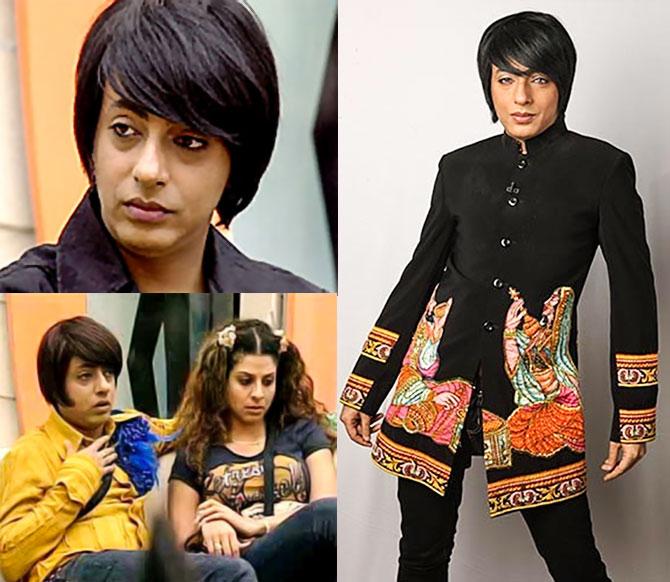 IMAGE: Rohit Verma on Bigg Boss 3.
The third season was the best.
The TRPs were high, and that record hasn't been broken.
Our season was classy, dignified and entertaining. It's like saying Sholay gets made only once in a lifetime! (Laughs.)
I have been watching Bigg Boss 11 on and off. I have heard that some contestants go over the top.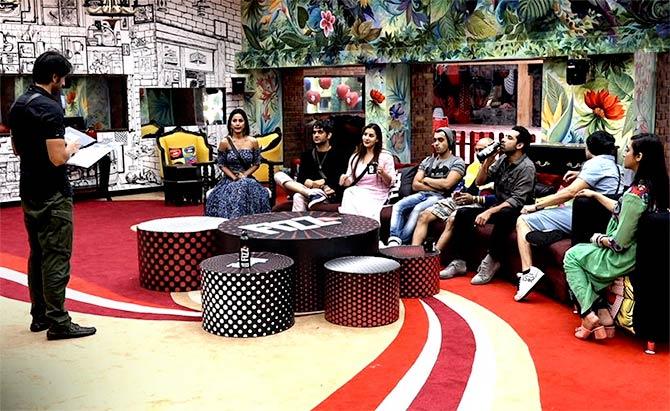 IMAGE: The contestants get ready for a task in Bigg Boss 11.
I really want Shilpa Shinde or Vikas Gupta to win the show.
Shilpa is a very balanced woman and plays well unlike Hina Khan who tries to instigate and create problems between people.
When Hina says something, it looks cheap, but when Shilpa was torturing Vikas, it looked cute.
When Hina comes on camera, it gets irritating. She thinks she is superior to everybody.
But I think her fashion sense is too good. I don't know her personally, but I think she has got a good stylist. She makes fashion statements.
In my season, I wore the most interesting clothes. People would want to see what I would wear next.
I don't like Aakash Dadlani because he tries to get noticed all the time.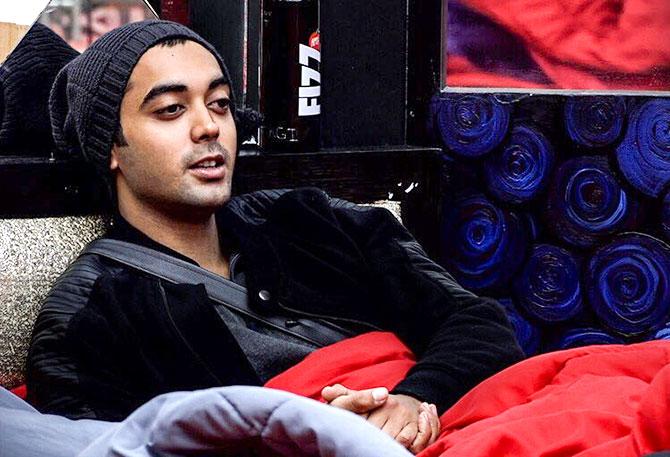 IMAGE: Luv Tyagi.
Luv Tyagi is a waste on this planet! But luck favours him and he gets saved every week.
I don't like Priyank Sharma because he doesn't know how to respect women.
I don't know if Puneesh Sharma and Bandagi Kalra's love story was fake or not. I am nobody to comment on it, but getting intimate on national television is not okay. Their parents and elders are watching the show.
Plus, India has still not progressed (for that). It is a reality show, not a movie.
You can't impose on anyone out there, and they will eventually realise. But it would be too late because the whole nation has already seen what they were up to.