The new season looks super dreary, warns Sukanya Verma.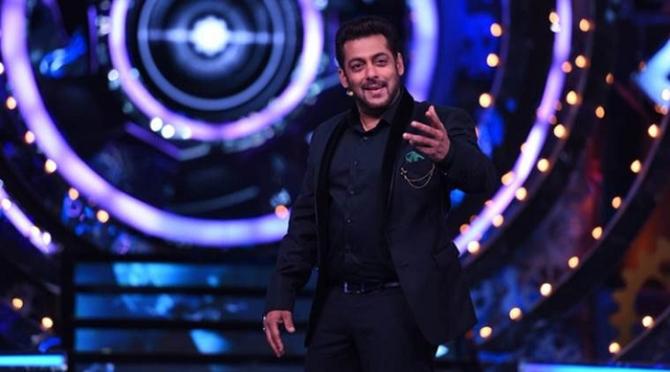 Every year a group of small-time and self-proclaimed celebrities tussle for prominence under the watchful eye of Bigg Boss.
His looming omnipresence and a list of outrageous tasks for the group -- spending 90 days away from home, family, phones and television -- prompts friction and plays on the small screen for the pleasure of its voyeuristic audience.
Over the past decade though, the notability and notoriety of its participants has declined drastically and, for a concept fanned by curiosity, that is hardly a good thing.
In its 11th season now, Colors TV's controversial reality show throws up a mix of flimsy fame and hoi polloi whose single-minded aim is to create discord.
This is not the most worrying bit.
As its superstar host for the seventh time, Salman Khan is finally showing the signs of fatigue.
The 51-year-old has salvaged some of the dullest days with his tart humour and roguish energy -- a far cry from the spiritless and sleepy Salman riding into the inaugural episode in a Being Human bicycle.
The Sultan star does his usual project plugging -- this year it's Tiger Zinda Hai -- and dance routine. But, for all his insistence to ballyhoo Bigg Boss as the event of the year by cracking lame jokes and screaming his lungs out, Salman can barely conceal his boredom, indifference and homophobia in limp interactions around fawning contestants.
The message is clear -- Bigg Boss needs a new face. And Varun Dhawan, who slips into the host's shoes for a short while as part of Judwaa 2 promotions, is not it.
As always, Bigg Boss's bright spaces challenge its 18 inhabitants; this year, it's in the form of a secret chamber occupied by four belligerent padosis -- Mehjabi Siddiqui, Sabyasachi Satpathy, Lucinda Nicholas and Luv Tyagi -- as well as an underground kaal kotri designed for punishment.
As of now, the foursome have an upper hand and go-ahead to test the mettle of the not-so-fortunate members of the home.
Here's a quick look at the rest of the contestants of this dreary edition:
Hiten Tejwani

The good-looking television actor is easily the best-known face on the list. And if he's even half as decent as he seems, there's no way he can survive the madness to follow in the coming days.
Or maybe his propriety is just the right fit for the job.
Sapna Chaudhary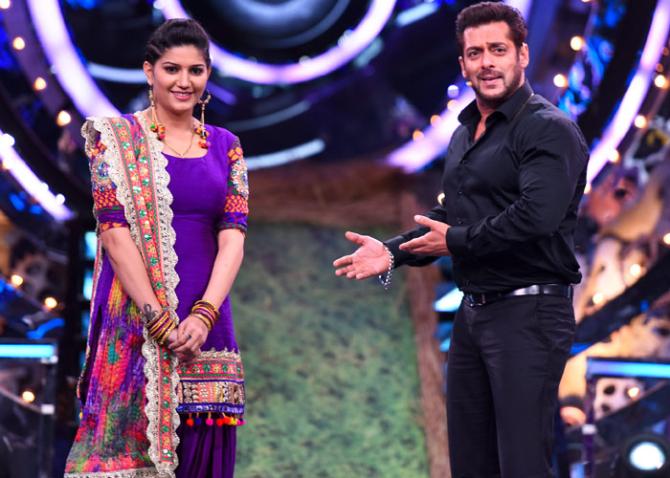 Calling herself a 'chalti phirti aafat' who has overcome suicidal impulses and depression triggered by low self-esteem, the dancer from Delhi duly conveys the sting of her softly spoken words.
Sshivani Durga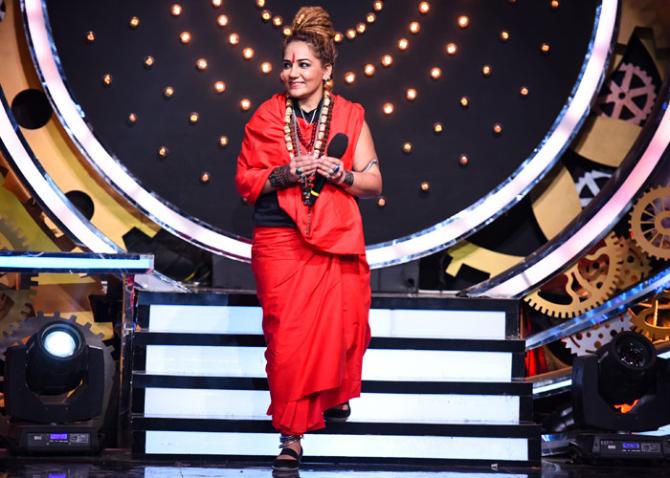 Armed with a degree in occult studies, this lady tantrik hopes to change the unfavourable perception of her tribe, one that's at an all time high since Gurmeet Ram Rahim Singh's sentence.
Sporting creepy levels of kajal and a skull necklace are certainly not going to make her task any easier.
Priyank Sharma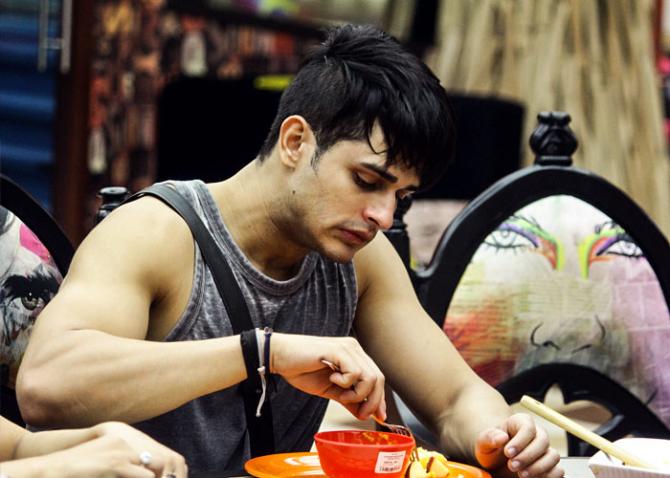 The choco-faced contender from Roadies and Splitsvilla looks rather pitiful as he timidly suffers Salman's distasteful ribbing that takes a jab at everything from Sharma's sense of fashion to sexual orientation.
Benafsha Soonawalla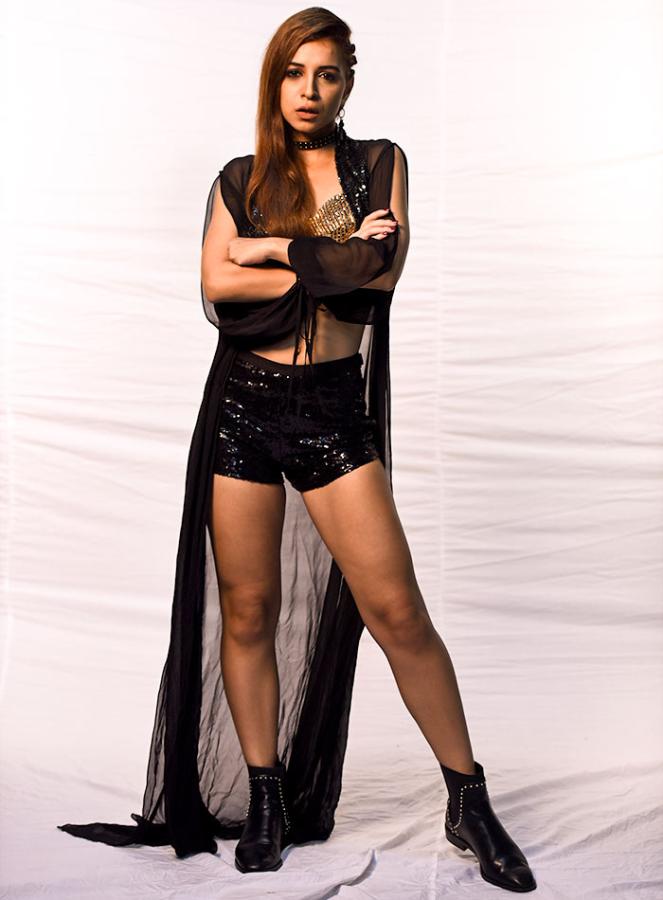 This MTV VJ has a pretty scary laugh. At this point, that's the only thing that registers about her.
A-Cash Dadlani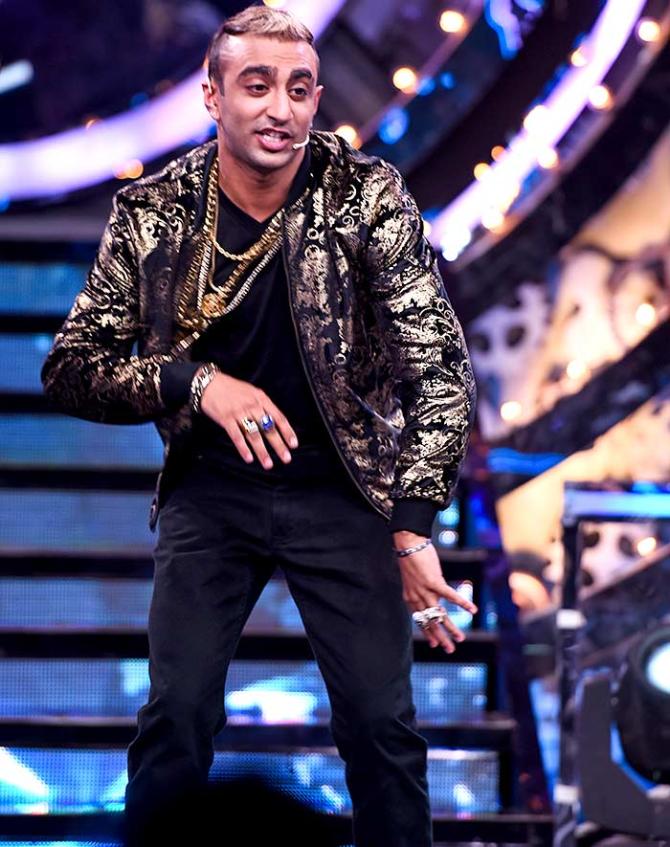 Rapper or product of verbal diarrhoea, it's hard to tell, but this tinted-hair babbler grabs ridiculous footage to offer a delirious display of Salman worship. It's all very cringe-worthy. As is this fella.
Jyoti Kumari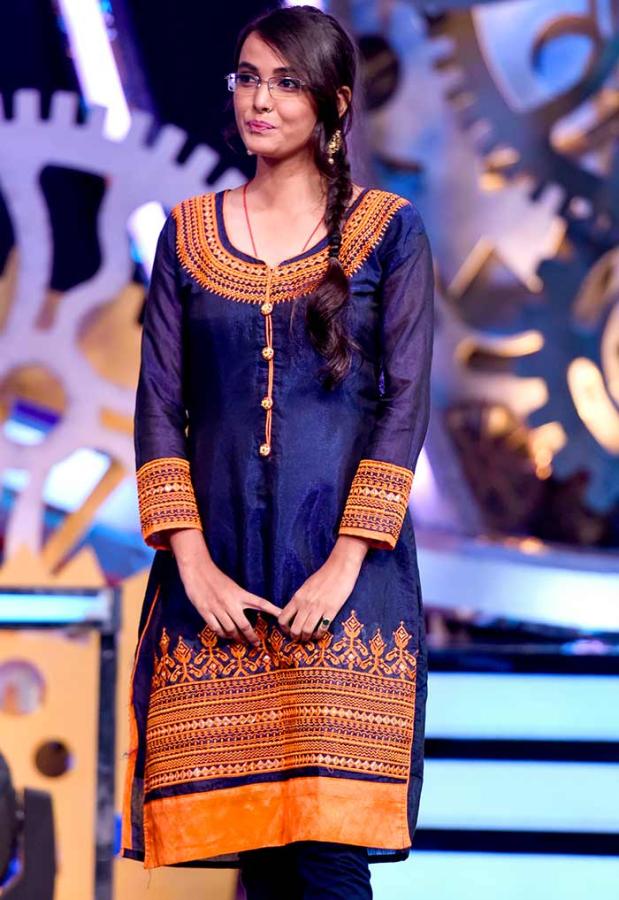 Hailing from a small town in Bihar, the 20-year-old gifts Salman a collage of his photographs and enacts the 'thappad' scene from Dabangg. I can only hope this won't be her only claim to fame.
Bandagi Kalra
This software engineer promises be a threat to girls, bait for boys and, believe it or not, expects to be cheered for her nuisance value. Ugh!
Arshi Khan
Just when you think you've seen it all, there's the impossibly toxic Arshi Khan. Main troll karti hoon is her proud introduction and strategy to achieve popularity.
Among her virtues is a profound love for fights, initiating fights and then gleefully witnessing them from the sidelines.
Hina Khan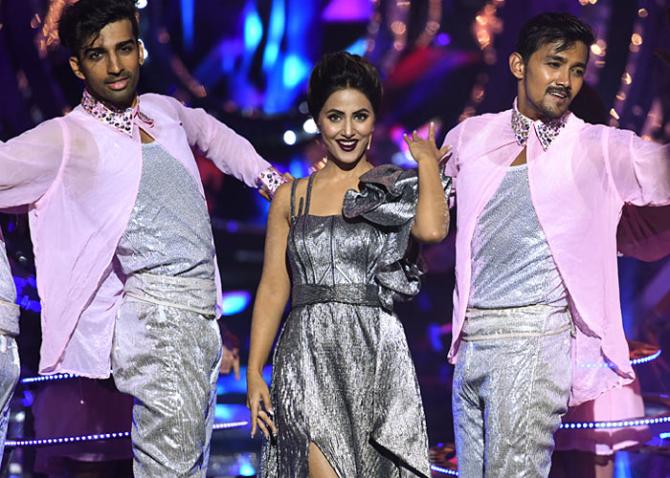 Yeh Rishta Kya Kehlata bahu Hina Khan shines in her princess-y gown but insists she is up to the challenges of doing her own dirty dishes and laundry inside the house.
Hope the actress realises it takes Evil Stepmother not Cinderella's spirit to survive inside the Bigg Boss mad house.
Her relief on spotting Hiten's familiar face suggests she does not.
Puneesh Sharma
Me, me, me, me, infamous Delhiwallah prototype, me, me, me, only care for good-looking girls, me, me, me, live the lifestyle of a celebrity, me, me, me -- beware of the cad.
Zubair Khan
Haseena Parkar's son-in-law cries about how he's nothing like his criminal family, estranged ties and missing his children while explaining he's using the Bigg Boss platform to clear the misunderstandings.
He comes across just about as convincing as Shraddha Kapoor's delivery of his mum-in-law in the recently released biopic.
Shilpa Shinde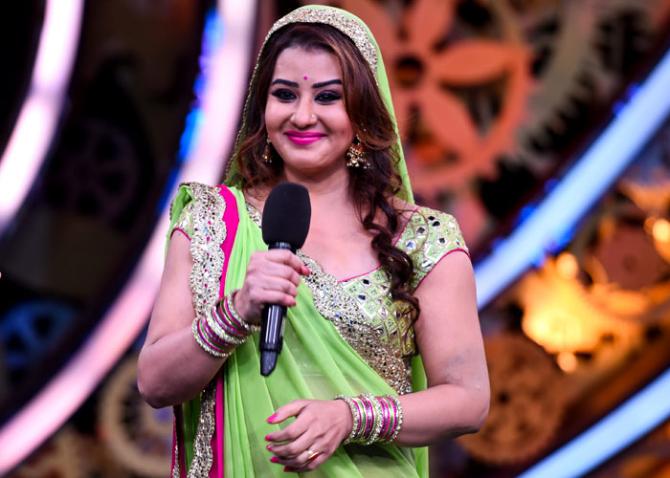 Bhabhiji Ghar Pe Hai's erstwhile Angoori Bhabhi gets Salman to sample a bunch of suspicious looking pickles -- smell like fart, taste like fart, he grimaces.
She better have something more appetising to offer inside the house.
Vikas Gupta
After dabbling as programming head of various channels, Vikas Gupta is hoping to show his real face, which looks rather quarrelsome despite pal Ekta Kapoor's advice to 'not fight.'
That's the first thing he does no soon he sees Shilpa Shinda raking up an old dispute concerning her ouster from the serial.