'It's a crazy season. But you cannot predict the winner.'
'All of them are weird characters, except Hiten (Tejwani). He is the only sorted person inside the house. He has maintained his dignity and is playing well.'
Former Bigg Boss contestant Kishwer Merchant cannot understand this season of the popular reality show.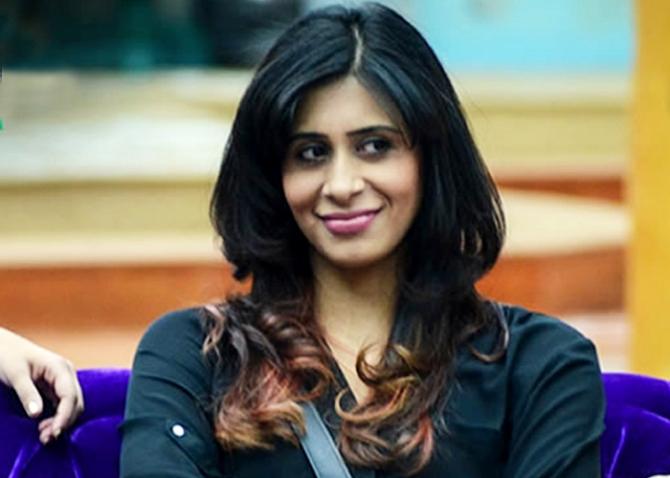 Kishwer Merchant, who starred in the ninth season of Bigg Boss isn't entertained by the proceedings of the current season.
"Vikas (Gupta) and Shilpa (Shinde) will definitely be the finalists because they have become so popular. I don't know about Akash Dadlani's fan following but I feel he will be there till the end," she predicts.
She tells Rediff.com's Rajul Hegde just what she thinks about some of the contestants.
I have been following Bigg Boss 11 but not continuously.
From whatever I have seen, I think it's a crazy season.
I am sure it's getting a lot of TRPs. But you cannot predict the winner.
All of them are weird characters, except Hiten (Tejwani). He is the only sorted person inside the house. He has maintained his dignity and is playing well.
Shilpa Shinde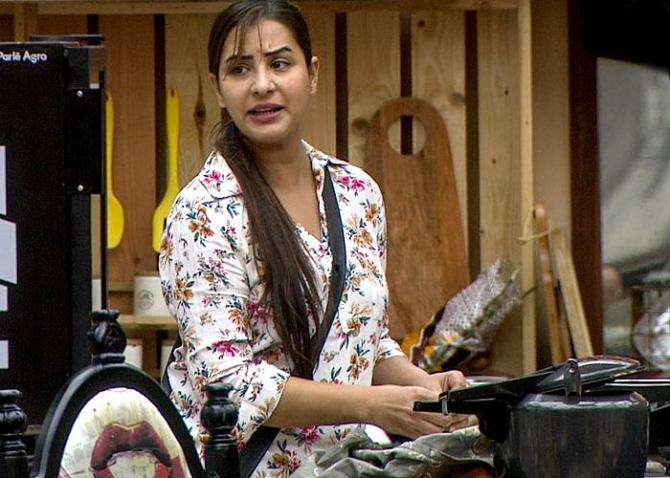 Frankly, this season is only about Shilpa Shinde and Vikas Gupta. The other housemates are hardly seen.
I feel bad for Vikas because he is being tortured by Shilpa (The duo had a public spat last year when Shilpa quit her popular show, Bhabhi Ji Ghar Par Hai, citing mental torture. Vikas, the show's producer, in turn accused her of throwing tantrums and not respecting her contract. Shilpa has now taken it upon herself to make Vikas' life hell inside the house).
He has a lot of patience, which is commendable. But he should stop going close to her and should behave like she doesn't exist in the house.
I know it's difficult to avoid her because she is after his life all the time, even when he was in jail.
I don't know why she thinks Vikas is responsible for her not getting work. Somewhere, something must have gone wrong. Taali ek haath se nahin bajti (you cannot clap with one hand). The fault must lie on both sides.
Otherwise, how would she be in that situation?
Why can't she get work?
You can't blame only him, you have to blame yourself also, right? She is after him for nothing.
Hina Khan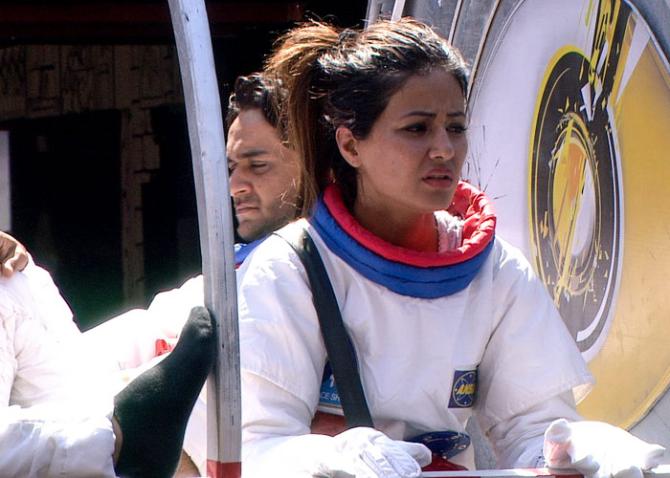 Hina (Khan) says yes for everything. She came with a bang but she doesn't take a stand.
She came to the house with a slogan, saying 'Girl power, girl power.'
In the first Saturday episode itself, (host) Salman Khan rightly asked her where that girl power was when (contestant) Zubair Khan used bad language. Why didn't she say anything?
Arshi Khan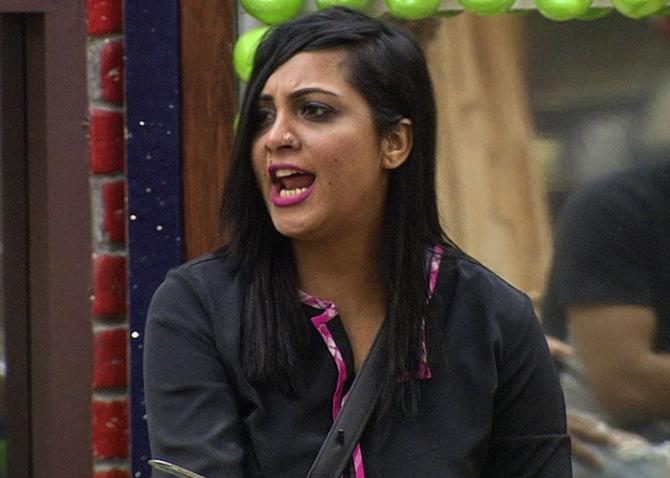 Arshi Khan talks in a crass manner.
Everyone in the house hurls abuses at each other. The language, both from celebs to commoners, is crazy.
During our season we would also go mad during the tasks and throw mattresses and stuff, but we would never abuse.
I don't know Arshi personally but, whatever I had read and heard about her, I feel she is what she is both outside and inside the house.
There are some people who get entertained with her antics.
Then again, the description of entertainment is different for different people.
Frankly, I am not getting entertained by what's happening inside the house.
I wait for the Weekend Ka Vaar. Salman Khan is entertaining, I like the way he takes everybody's... I would love it when he would take our case also.
Otherwise, there is not a single character in the house who is entertaining.
The Puneesh Sharma-Bandgi Kalra love story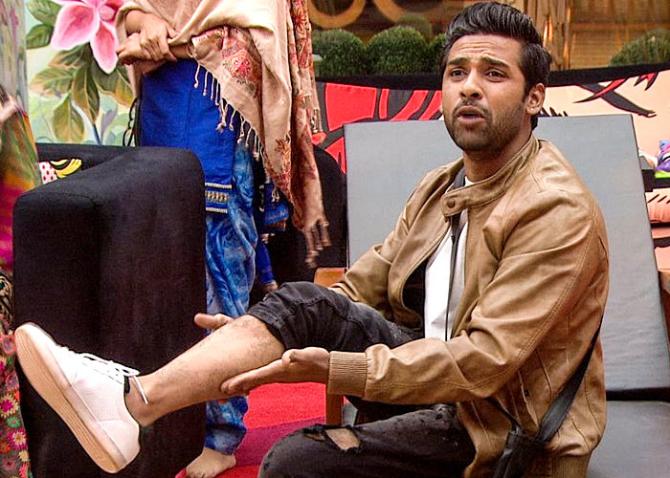 A lot of people enter the house thinking that if they have a romantic angle, they will survive longer.
In the past also, fake love stories have happened.
Once they come out, they no longer know each other.