Get your daily dose of Bigg Boss right here!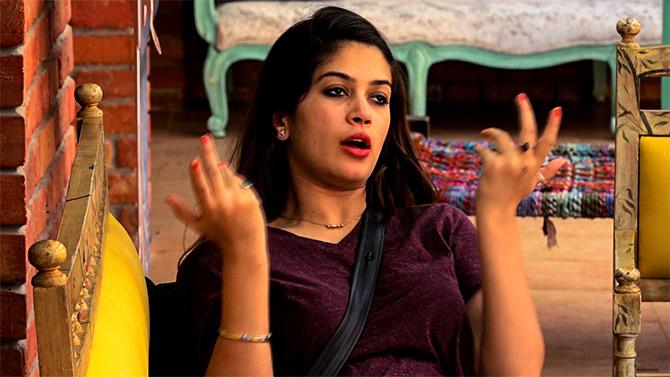 Bigg Boss is a totally unpredictable game, and you can't say what will happen when.
So suddenly, we see bonds breaking between Vikas Gupta and Arshi Khan and bonds being made between Vikas and Priyank Sharma.
Priyank even shared a senti moment which ends with him crying in Vikas' arms!
Bandagi Kalra and Shilpa Shinde feel Hina Khan is jealous about Bandagi.
Later, Arshi and Hina gossip about Shilpa.
Arshi claims Shilpa and her mum were never close; they have always had 'issues'.
Hina calls Shilpa 'stone-hearted' and insists she's taking her life's frustrations out in the house.
It's time to send the three worst performers in the luxury budget task to jail by 'aapsi sahmati' (mutual agreement).
'Aapsi sahmati' in the Bigg Boss house? Never!!
Bandagi, Puneesh and Arshi get the most votes.
Puneesh and Bandagi don't agree with this; they say they were part of the winning team.
Puneesh gets aggressive and kicks a vase. He gets into another fight with Akash.
It's not a cold war anymore, the squabble gets awful.
Bigg Boss produces a task in which they have to pose with posters, possibly describing them.
Hina gets the Shaitaan poster.
Shilpa gets Thali ka bengan.
Akash gets Ghada.
Luv Tyagi gets Fuski bomb.
Vikas gets BB11 ka taaj.
Hiten Tejwani proclaims Hina the winner and hands over a gift hamper.
That doesn't make Hina happy though.
Hina is seen crying later; she thinks she's losing everyone and that she will be alone by the end of the game. Gulp!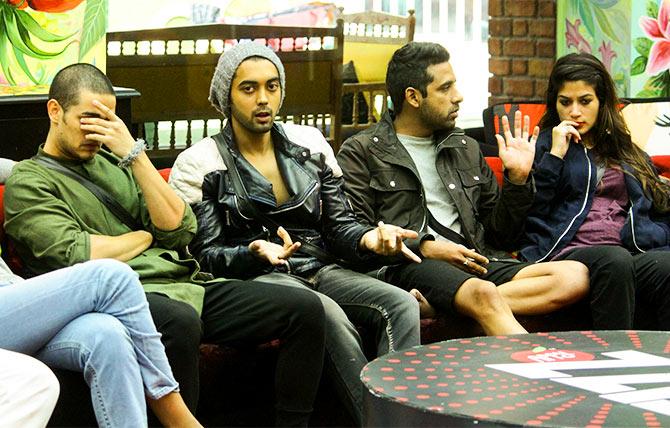 I have been waiting for Vikas and Priyank to reunite. After all, what is a friendship without ups and downs?
The worst contender seems to be Bandagi, and not just because she didn't complete the luxury budget task.
She really played low because she probably doesn't expect to make it to next week.
And why is Puneesh really fighting with Akash? For footage?