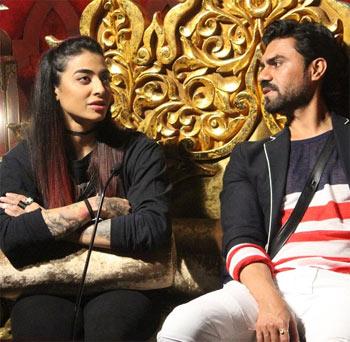 This season of Bigg Boss has been a classic case of herd mentality for survival, feels Divya Nair.
Highlights
Bani-Gaurav field questions for luxury budget.
Manveer-Nitibha have an argument.
Rohan supports Bani.
Who's garam
Bani
For the luxury budget task, Bani and Gaurav were asked to explain their stand at different instances.
Bani does a fair job of fielding the questions, but obviously, the housemates were viewing and dissecting it with their tinted glasses.
It's high time the housemates accept Bani for the way she is.
Bani was honest when she said she did not have an issue with Priyanka and hence did not poke her nose and get into an unnecessary argument.
The purpose of the task was to let the two speak their minds and get to know their feelings, not to judge them.
If the housemates didn't understand the purpose of the task or comprehend the final question, it is their problem, not Bani's.
Manveer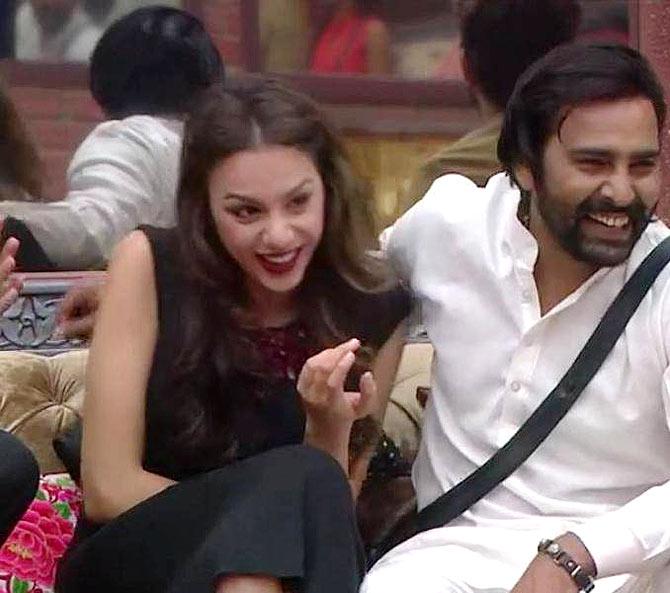 Manveer, it is good you take a stand when others like to be background noise.
In the process, what you don't realise is that you are becoming the villain of the house, as Mona, Lopa and Manu are busy playing their individual games.
While I liked the fact that you had a chat with Bani to clear the air, you should perhaps try talking to Nitibha when Manu and Mona aren't around.
Those two insecure people clearly don't like you being friends with anyone else and are trying all means to poison your head. Beware.


Rohan
Rohan, I am glad you stood your ground and voiced your opinion.
In the house, there has always been a tendency to go with the herd, but you chose to be an exception.
You have every right to have an opinion.
I also like the fact that you don't resort to bullying or get abusive when people corner you.
Who's thanda
Nitibha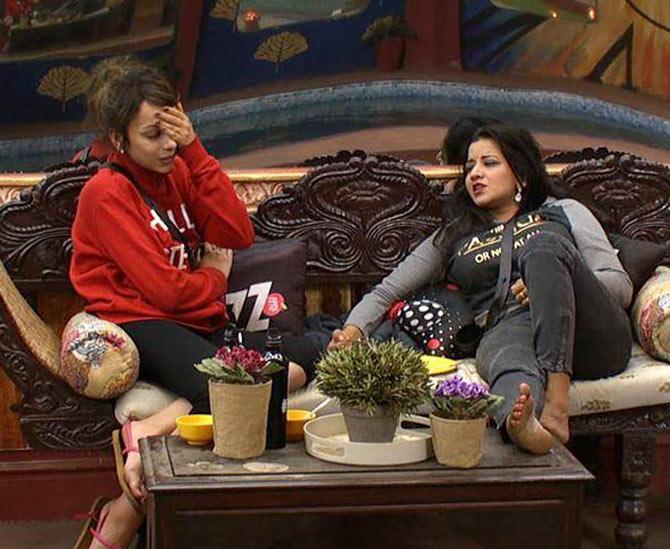 Nitibha, like Sonakshi Sinha pointed, is "hopeless." She's getting carried away.
With Manu's entry, her friendship with Manveer is at stake and no one else really likes her.
Dear Nitibha, you are lucky to have survived 10 weeks inside the house, so you need to play your cards well now.
Pointing your shoe towards Gaurav because he wants to nominate you is not childish, but rude.
You should learn to deal with nominations by now.
Manu
Manu's newfound fakeness and diplomacy continues to surprise me.
His insecurity was evident when Gaurav and Bani nominated him for eviction.
After you voiced your disapproval to Nitibha that she was wrong to point a shoe at Gaurav, why discuss it with Manveer and put your thoughts in his head?
If Nitibha is using Manveer, you have been exploiting Mona and Manveer too.
Grow up, Manu, all these cheap gimmicks don't suit you.
Why don't you direct your strategies towards better things?