The latest Hollywood updates.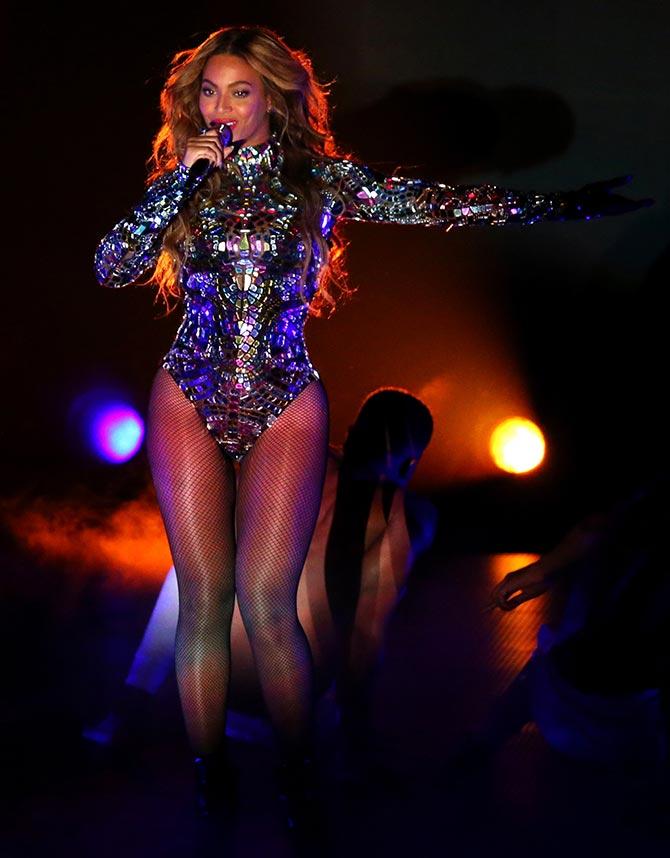 IMAGE: Mark Davis/Getty Images
Singer Beyonce and Adele will go head-to-head at the MTV Video Music Awards 2016.
Beyonce, 35, leads the pack with 11 nominations including a nod for best choreography and best cinematography whilst her collaboration with Kendrick Lamar on Freedom also earned her a nomination.
Adele didn't come too far behind with seven nominations for her track Hello as well as an eighth one for the music video Send My Love To Your New Lover, which was nominated in the best visual effects category.
Also getting multiple nominations are Drake, with six for his Hotline Bling clip, Ariana Grande (five) and Rihanna (four), reported ET online.
Kanye West's controversial Famous video also received two nods for video of the year and best male video.
Justin Bieber has been nominated in the main categories -- best pop video, best male video and best breakthrough long form video -- for his song Sorry.
The winners will be revealed at a star-studded ceremony at the famous Madison Square Garden in New York on August 28.
***
LiLo's dad confirms it's 'baby on board' for her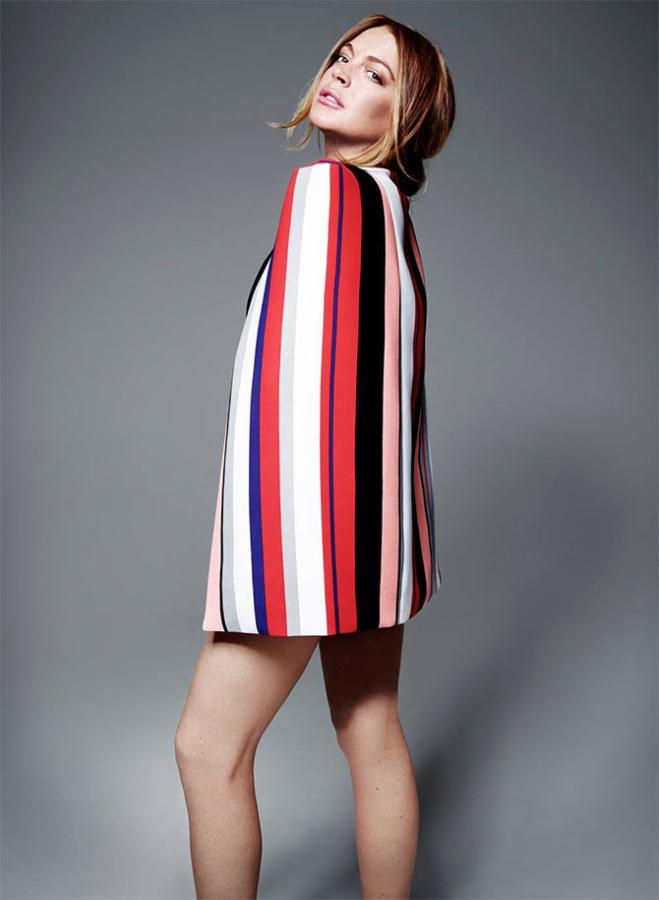 IMAGE: Lindsay Lohan/Facebook
You may have your doubts but Lindsay Lohan's father Michael Lohan has 'no reason not to believe her' pregnancy news.

The baby news comes days after the Parent Trap star dragged her 23-year-old fiancé, Russian millionaire Egor Tarabasov, on social media and dropped a cryptic tweet that she could be expecting her first child.

Confirming her pregnancy, Michael told a US magazine, 'She is my daughter. She hasn't lied to me. She hasn't misled me. I go on what she tells me,' reports News.com.au.

He also said their family 'will be here for Lindsay' during her pregnancy.

Earlier, the 30-year-old actress tweeted, 'Lindsay Lohan Labor Pains trailer — I am pregnant' with a link to her 2009 movie Labor Pains, but then quickly deleted it.

It was posted after police smashed their way into her London flat after a furious dispute between her and Tarabasov.
Meanwhile, Lindsay has reportedly called off her engagement.
The 30-year-old Freaky Friday actress is now taking a break from her relationship after Tarabasov was seen moving out of her London apartment, reported the New York Post.
'They are taking a break, she didn't want him trespassing in her apartment, but he went in and took all his possessions,' a source close to Lohan said.
The actress moved to London in 2014 following difficult times in the US and managed to start a new life, and friends are worried about her going off the rails again now she's not with Tarabasov, 23.
'After moving to London and meeting Egor, Lindsay felt like she'd finally moved on from the chaos of her youth. She was really ready to settle down and start a family. Sadly, for her, she is losing much more than just a boyfriend,' added a friend.
With inputs from ANI
© Copyright 2022 PTI. All rights reserved. Republication or redistribution of PTI content, including by framing or similar means, is expressly prohibited without the prior written consent.